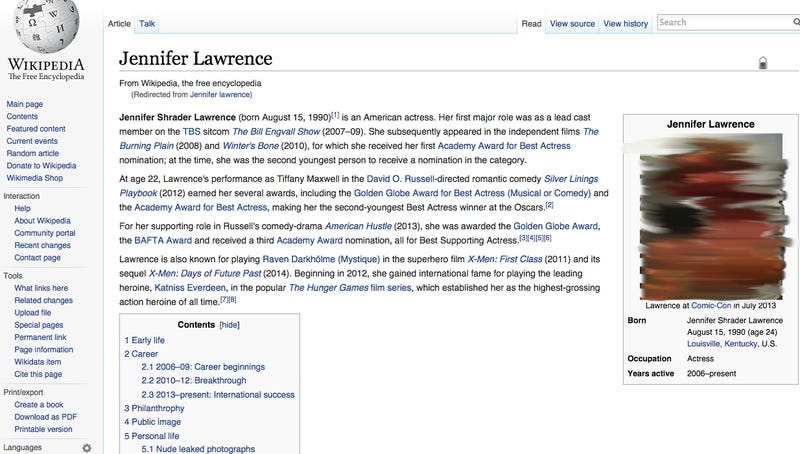 Jennifer Lawrence's Wikipedia was hacked Tuesday evening so that the page's featured photo briefly alternated between two of her nude photos that were stolen and put online in late August.
The original photo is a Creative Commons picture uploaded by Gage Skidmore from an appearance Lawrence made at Comic Con in 2013. The page was returned to its normal state after no less than 20 minutes.
Lawrence's page is "semi-protected," which means that in order to edit it you have to be a registered member of Wikipedia. Legitimate edits users made today added some of the comments the actress made to Vanity Fair concerning the stolen nudes she had taken for private use.