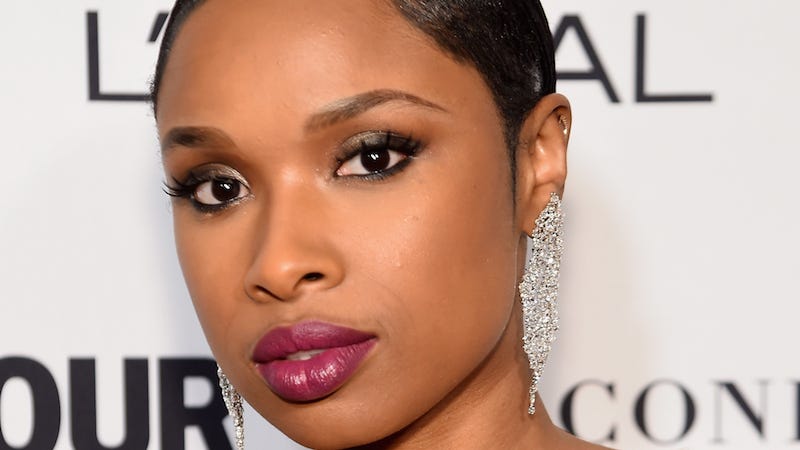 The issue of gun violence in America remains raw and it's particularly heart-wrenching for Jennifer Hudson, whose mother, brother and nephew were murdered in 2008. The singer/actress recently spoke about her role in Spike Lee's Chi-Raq in light of her family tragedy and the heightened focus on guns.
In an interview with W, Hudson says she was iffy about accepting the role of Irene, a mother whose daughter is murdered in the streets of Chicago as a casualty of gang violence.
Hudson tells the magazine:
"This is reality for me. This is my life. A part of my life. And I definitely had that moment of like, 'Are you serious?' But when I really thought about it, I understood why he came to me and I thought, 'You know what? It's worth me telling my story so that hopefully no one else has a story like this to tell.' The film we're doing is trying to save my city, as my mother said, take care of home. So for that reason I was like, 'Okay, I get it, it's worth doing.' But I don't think it's anything I will ever, ever revisit again."
Hudson feels the time is ripe for a movie like Chi-Raq—although some people, including myself, find Spike's execution of the topic poor.