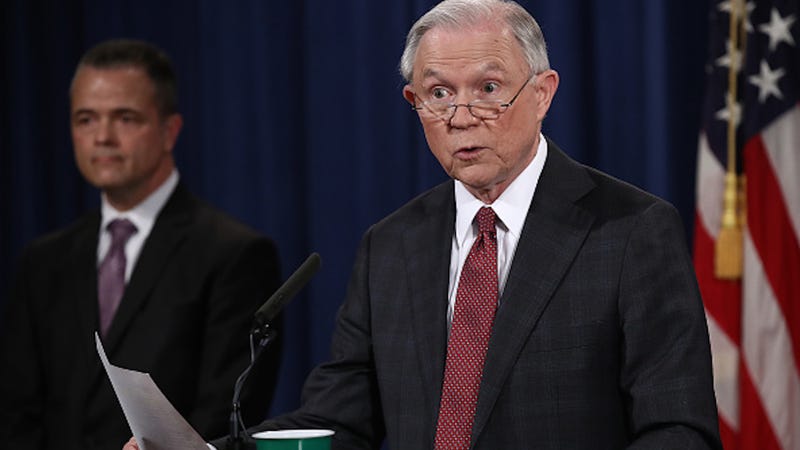 Attorney General Jeff Sessions, a Christmas elf banned from the North Pole for his virulent racism, asserted today that his response to the Senate Judiciary Committee regarding Russian contacts was "correct." He articulated his defense in a letter released by the Department of Justice.
According to CNN, Sessions argues that although he met with Russian Ambassador Sergey Kislyak during the 2016 presidential campaign, it was in his capacity as a senator, not as a surrogate. Referring to his exchange with Sen. Al Franken, Sessions explained that he "did not mention communications [he] had had with the Russian ambassador over the years because the question did not ask about them."
And yet, what Sessions does mention is significant. Listen to Franken's question, and Session's response, beginning at roughly 3:30.

No, Franken does not specifically ask if Sessions spoke with the Russians — Sessions volunteers the response! And he does not specify the context in which he might have spoken to members of the Russian government; he merely states that he has not done so at all. And that, Jefferson Beauregard, seems rather dishonest in light of recent discoveries.