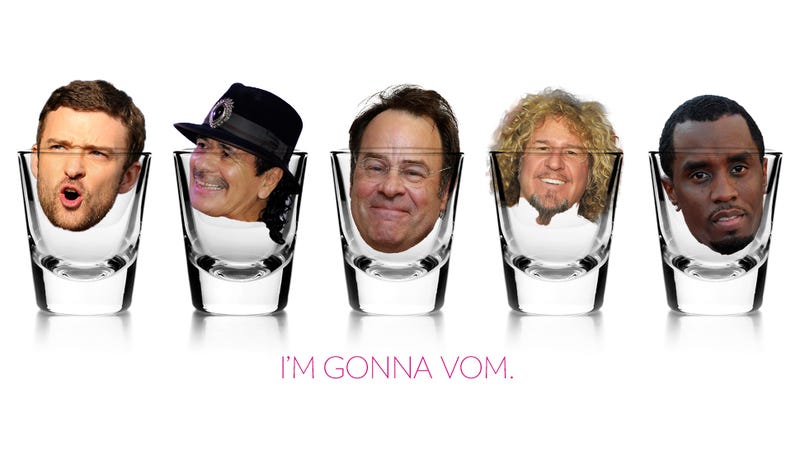 I don't really like alcohol that much. I mean, I definitely drink it—I like a wine or a cocktail (and a cocktail and a cocktail) on a Friday afternoon—but I'm not one of those people who, say, sips a fine oaky bourbon and is all, "Oh, impudent...aspirational...cryptic...NEEDS MORE LOAM." I don't give a shit. Just hurry up and get it down there so I can talk to people like a normal.
Or, better yet, can I just have some chocolate milk and go home and watch Dateline: Real Life Mysteries? I'm so old and tired!
But ANYHOO, ever in search of new ways to make me gag on camera (after the Great Candy Corn Oreo Imbroglio of 2012) my editor decided I should get to the bottom of the never ending stream of celebrity vanity liquor brands. By taking shots of all of them in a row.