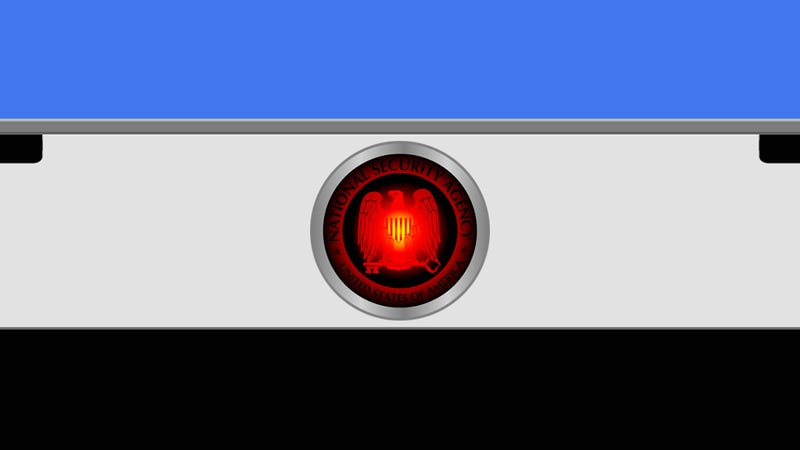 Alright, so, the jig is up. We've been caught with our pants down by the government, yet again. The National Security Agency has direct access to all sorts of our Internet communication, data, and metadata with their newly uncovered PRISM program. This means that time you Skype-cried to your mom about having bad gas in college was not a moment shared only between you two and your roommate who was pretending to sleep in the top bunk, but also by THE MAN, man!
Up until now, the naive among us have held the belief that what happens between you, your laptop, and the Internet is a private moment, one unsullied by government meddling. When you gchat your friend at three in the morning admitting that you probably care more about salami than your boyfriend, you believed that conversation was sacred. No longer, you wide-eyed believer in the sanctity of metadata. It's aaaaall out there. And we're here to answer exactly how many of your deepest, darkest Internet secrets are being read aloud on NSA screens RIGHT NOW.
Q: DOES THE GOVERNMENT KNOW I USE MY AOL EMAIL FOR MY PORN SUBSCRIPTIONS?
A: Absolutely. You thought everyone had jumped the AOL ship, and now that you have a nice, clean and professional Gmail account, AOL could be used for your PornHub subscription and dildo delivery service. I deleted all my old contacts on that account, you thought, so no IRL contacts will get spam emails about the latest crotchticklers on the market and I won't have to suppress a meltdown while I sit at my work desk like last time. Yes, you're safe from embarrassing spam emails sent to everyone from your grandma to your high school chemistry teacher, but someone whose salary is paid for by your taxes knows you own not one but two Hitachi Magic Wands.
Q: DOES THE PRESIDENT KNOW I WENT THROUGH A REGGAE PHASE AND SENT EVERYONE "BLACK MAN IN THE WHITE HOUSE" BY SIZZLA THE DAY AFTER HE WON THE ELECTION?
A: Not only does PRISM reportedly have access to your Gmail chats, videos, voice and emails, but it can surveil Google Drive files and file transfers. So, yes, that 9GB of Ska you sent to your friend called "Ska for Days" could have ended up on the President's daily briefing, a report that has featured PRISM data 1,477 times in 2012.
Q: DOES PRISM KNOW I SEARCHED, "HOW TO MAKE A BAKED POTATO IN THE MICROWAVE" AT 2 AM ON THURSDAY NIGHT?
A: PRISM has one filter to figure out which data is they are legally allowed to mine and which they have to begrudgingly walk away from, and that's the "reasonably foreign" filter. In other words, the NSA is only allowed to gather foreign communications, but if an NSA agent "reasonably believes" you to be foreign, your communication is foreign too! That means if the agent is 51% confident you're foreign, it's all out on the table. And if you don't know how to make a baked potato in the microwave, you definitely aren't an American born and bred. PRISM can mine your Google searches unless you can convince the suspicious NSA agent you aren't that foreign, so work on that accent and adjust your Google searches accordingly.