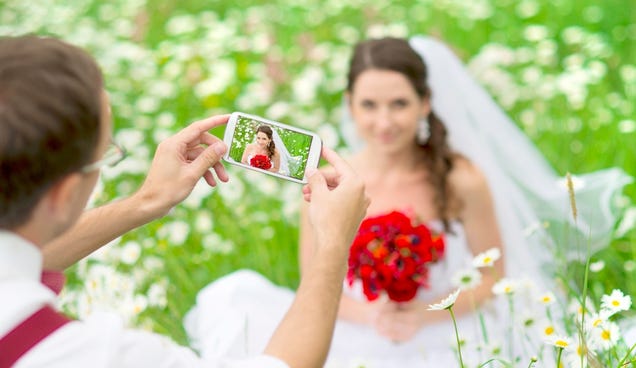 Bianca Bosker, a tech editor for the Huffington Post, received an email from the W Hotels in New York letting her know that for the low low price of $3,000 you can hire one of their Social Media Wedding Concierges to document your wedding on Instagram, Twitter, Pinterest, Shutterfly and even Vine.
$3,000 "social media wedding concierge" will come up with a #hashtag for you. please stop. pic.twitter.com/EttzK0L8Vk

— Bianca Bosker (@bbosker) March 25, 2014
"Social media posts are no new thing, especially during weddings," the W admits, but they've got "a unique concept under their sleeve for this new trend, just in time for wedding season." Is that unique concept "taking even more of your money than we were going to previously"?
Image via Halfpoint/Shutterstock