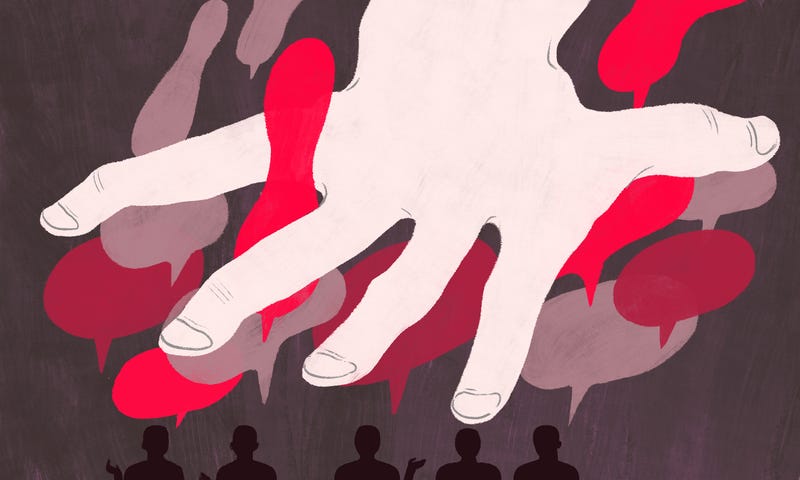 Hollywood is in the business of representation. Actors pretend to be others, directors control artistic images, PR departments manage their clients' images, and agents—if Entourage's totally convincing portrayals are to be believed—claw each others' eyes out to represent actors. But Hollywood also fairly regularly fails to represent the lives and the interests of anyone who is not a straight cis white man, most visibly, in casting notices and choices.

It's common for a casting call to offend, intimidate, or exclude individuals and groups of people. There are blogs, like CastAndLoose and Lady Parts, devoted to bringing such posts to the public's attention. For actors going after Hollywood roles, offensive casting calls are virtually impossible to avoid, and nearly all job listings of note are curated exclusively on just two websites: Backstage and Actors Access.
But as Audrey Alford found out, actors can't even sound the alarm about it.
Alford, co-founder of the New York-based Ivy Theatre Company, first saw the casting call for a Nick Jonas summer tour video partially quoted in an actor friend's Facebook post in May. The job description, which had been posted on Actors Access, requested "stunning female models," "the kind of girls Nick Jonas would have a crush on," as in, "mainly Caucasian," with possible, "ethnic flare, like Indian or South American." A woman who looks exactly like "Emily Ratajkowski", for instance.
"I wasn't surprised because I've seen a lot of casting notices quoted and a lot of them are sexist and racist," Alford told me. "But I was shocked at the level of objectifying and racist language that was used here."
When her friend expressed reservations about sharing the full casting call in a screen grab on social media for fear she'd lose work over it, Alford offered to do it herself. She hoped that a casting call associated with a high-profile performer would be exceptional enough to open up a dialogue. "The reason why I decided to take a stand on this one is because it's for a major artist, from what I understand a reputable casting agency, so they should know better," Alford said. "And also, who cares who Nick Jonas is attracted to? This is a job."
A few hours later, just after midnight on May 26, Alford posted a screengrab of the casting call to her Twitter and Facebook accounts.