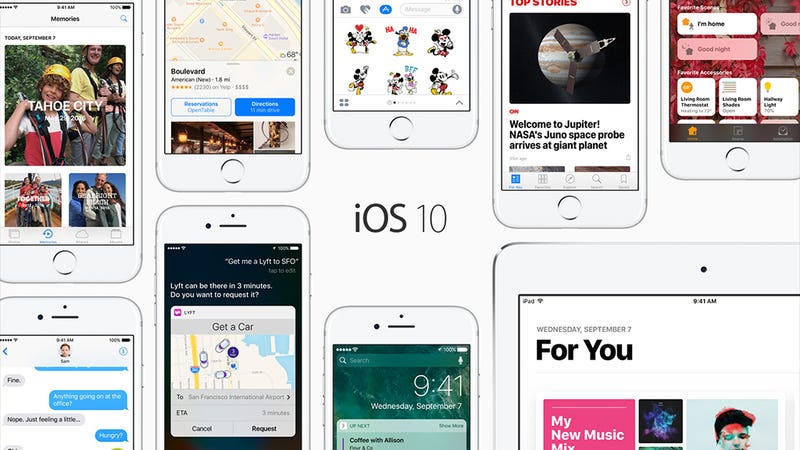 Apple finally released the long-awaited update to iOS this week, and it's filled with so many exciting new features that you may have a hard time making sense of everything new you can do with your compatible iPhones and iPads. After spending a day exploring all the new bells and whistles, I think I've found my favorite: iMessage stickers!
This fun new feature allow users to download sticker packs (some free, some paid) from the App Store, and drag them into iMessages as a way of adding some charming decor to the otherwise BORRRRing white and blue screen we've all grown accustomed to over the past few years.
And if used correctly, they can help you alienate and make enemies of all the iPhone-using people in your life! Sound like something you'd be interested in doing? Just follow these 10 easy steps!
---
1. Download iOS 10.
Head to our sister site Gizmodo to find out how!