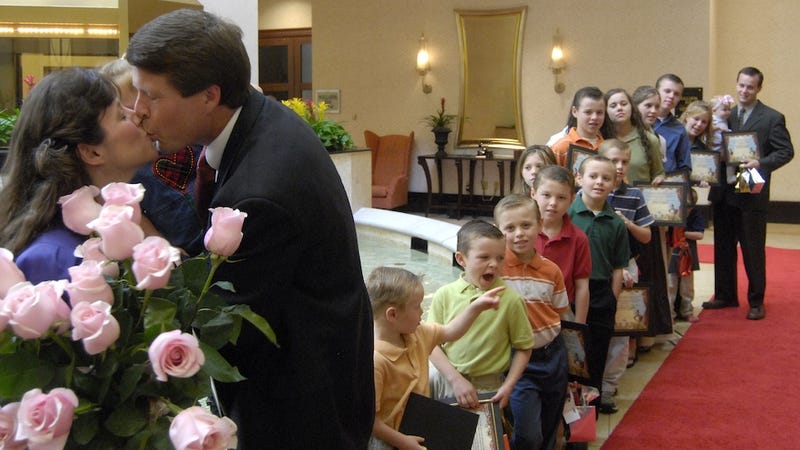 Romantic relationships, like elderly pets and large boats, require maintenance. Keeping the spark alive is a struggle that's long troubled humanity, often inspiring couples to seek the wisdom of others. Luckily, you live in a time when you can get advice on sex and love straight from Jim Bob and Michelle Duggar.
Yes, that's right, the parents from 19 Kids and Counting recently sat down with Today Moms and shared their hard-earned wisdom. And here you thought your only Valentine's Day gift from the universe would be House of Cards and possible power outages.
I'll give credit where it's due—some of the advice is basic common sense, like recommending couples make time for date night and pointing out men shouldn't feel obligated to play the strong silent type. Fine. Even a broken clock is right twice a day.