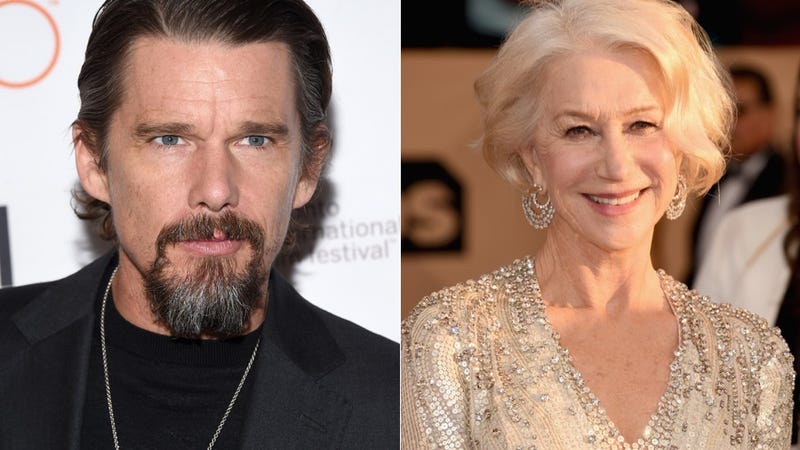 As the Oscars D-word debate rages, Hollywood's biggest stars are being forced to be enlightening. The latest takes come from Helen Mirren, who says this year's Academy nominations "just so happened to be that way," and Ethan Hawke, who supports an Oscars boycott.
In an interview with Channel 4 News, Mirren was asked about the Academy's antiquated system and this year's batch of all white nominees. "I think it's unfair to attack the Academy. It just so happened this year it went that way," she says, before going on to praise Idris Elba's role in Netflix's Beasts of No Nation.

"One of the reasons it went that way—Idris Elba absolutely would have been nominated for an Oscar. He wasn't because not enough people saw, or wanted to see, a film about child soldiers."
Weird logic, since plenty of movie-goers routinely watch films about horrible, violent things. Mirren made sure, though, to clarify that she's not dismissing the exclusionary practices that plague her industry.