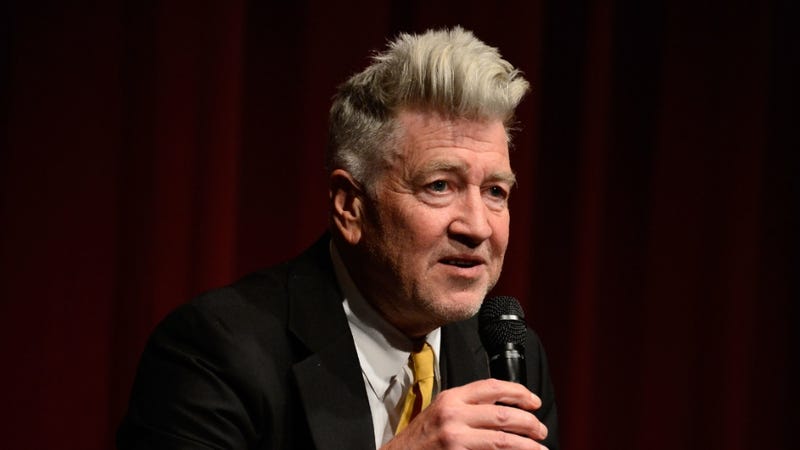 In today's Tweet Beat, David Lynch is thinking important thoughts, Paris Hilton reflects on the Bling Ring, and One Direction has released a perfume that might just smell like hot garbage.
Dear Twitter Friends, I'm thinking of steam shovels today.

— David Lynch (@DAVID_LYNCH) June 6, 2013
Thanks @gavinrossdale. I agree, what the #BlingRing did to me was very disgusting. Such #DirtyRottenThieves >:( tinyurl.com/kn7egpn

— Paris Hilton (@ParisHilton) June 6, 2013
The 1D fragrance is called (drumroll)… Our Moment! And it smells like a summers day..

— Harry Styles (@Harry_Styles) June 6, 2013
I can't sleep because when I wake up it's gonna be Throwback Thursday!!!!!!!!!!!!

— Megan Amram (@meganamram) June 6, 2013
After asking "If you were the milk, where would you be?" in the kitchen, demand your coworker express himself as sentient milk in other ways

— Julie Klausner (@julieklausner) June 6, 2013
I@y@Hbah!BvAM@@

— Miley Ray Cyrus (@MileyCyrus) June 6, 2013
Booty Tweet. Oopsie Doopsie

— Miley Ray Cyrus (@MileyCyrus) June 6, 2013
I like graphically eating bananas in public... It consistently really disturbs people :-)

— James Deen (@JamesDeen) June 6, 2013
Went over my "data overage limit" and now my phone can ONLY be used for calls and text. WHAT IS THIS?! 2003?!

— Issa Rae (@IssaRae) June 6, 2013
Funniest thing when so called "thugs" take photos of their food on Instagram! #gangstersdontdothat

— Nick Cannon (@NickCannon) June 6, 2013
I'm like King Midas, except everything I touch turns to party.

— ANDREW WK (@AndrewWK) June 6, 2013
#what #am #I #wearing?! #whydidIputasweaterandpantsovermydress?! @team_s_c: @rosariodawson + @s_c_ #ThrowBackThursday twitter.com/Team_S_C/statu…

— Rosario Dawson (@rosariodawson) June 6, 2013
Learn something new every day.Like, did you know Glenn Frey did not invent the frying pan? And he also didn't invent the Glenning pan.

— Stephen Colbert (@StephenAtHome) June 6, 2013
The words "June 6: 4th grade recorder concert 7pm" have been on calendar 4 weeks but I'm just now realizing the full horror of the situation

— Ken Jennings (@KenJennings) June 6, 2013
It would be fun to wrestle a concert violinist to the ground and yell "Welcome to CarNOOGIE Hall!" #jokes #LOL #StopBullying #MusicLOL

— rob delaney (@robdelaney) June 6, 2013
My food unicorns are the Dannon Vanilla Yogurt Bar from the 70's and the FrozFruit Walnut bar from the 90's.

— Ana Gasteyer (@AnaGasteyer) June 6, 2013
Deciding who should write the cards for our storyboards. instagram.com/p/aOk5xRJQ1J/

— Mindy Kaling (@mindykaling) June 6, 2013
Well is like everyone to know that I just woke up feeling like Joan Didion it's great news

— Cat Marnell (@Cat_Marnell) June 6, 2013
This woman got so offended when I asked if I could pet her son, like I'm the one who put him on a leash.

— Jenny Johnson (@JennyJohnsonHi5) June 6, 2013
Is Dr. Octagon is a real doctor of Geometry? Most people only take it for 1 year in high school. #dedication

— Colin Hanks (@ColinHanks) June 6, 2013
Walking two big dogs down a busy NY street is like holding hands with two bewildered tourists in Times Square.

— Jessica Biel (@JessicaBiel) June 6, 2013
Feel like I really missed out by not being an American teenager. Is it too late to go to prom?

— Ed Weeks (@EdwardWeeks) June 6, 2013
Image via Getty.