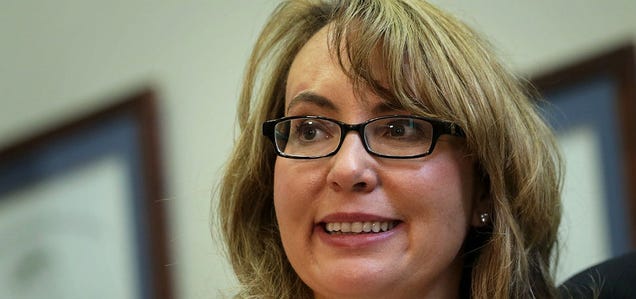 As if you didn't already like Gabby Giffords enough, now she's making fun of 50 Cent. I dare say Thursday can't get any better.
The former congresswoman threw the first pitch at the Congressional Women's softball game on Wednesday, which raised funds for women fighting breast cancer according to Time. In addition to saying that the game was a "shining example of how women … in Congress — Republicans and Democrats – can come together" she made a dig at 50's hilariously bad pitch at a Mets game last month. The rapper-actor might've aimed for the batter but his follow-through was so bad, 50 had to laugh at himself.
.@50cent, bet you my first pitch will be better than yours was! http://t.co/xDD67bdBNh

— Gabrielle Giffords (@GabbyGiffords) June 18, 2014
Giffords is my favorite.
Image via Getty.