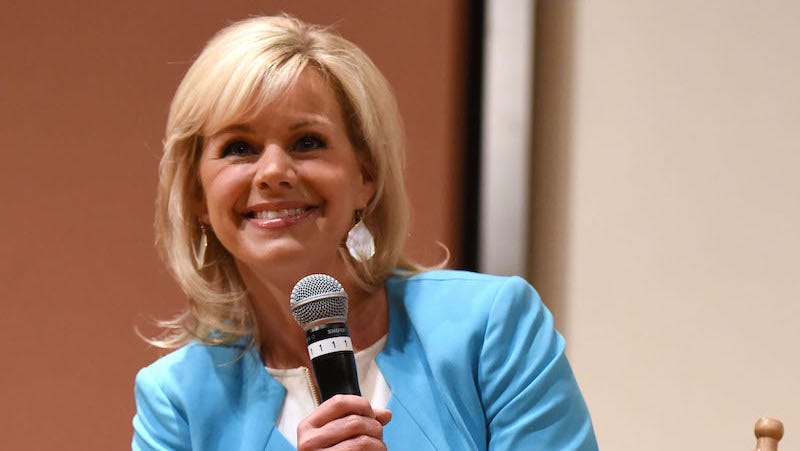 Fox News personality Gretchen Carlson has filed a sexual harassment lawsuit against network CEO Roger Ailes. In the complaint, Carlson alleges that Ailes terminated her employment on June 23, 2016 after she refused to have a sexual relationship with him. According to the lawsuit, when Carlson met with Ailes to discuss the "discriminatory treatment to which she was being subjected," Ailes told the anchor, "I think you and I should have had a sexual relationship a long time ago and then you'd be good and better and I'd be good and better." Carlson declined the offer and, according to the complaint, was fired nine months later.

Carlson, who began her career at the network as a co-host of Fox & Friends, alleges that she was fired on June 23, the same day her contract expired, despite the fact that her current afternoon show, The Real Story with Gretchen Carlson, was leading its time slot.

Carlson's suit recounts a long period of harassment by both Ailes and co-workers. According to Carlson, her troubles with the network began in 2009 when she complained about Fox & Friends co-host Steve Doocy. She alleges that Doocy, "created a hostile work environment by regularly treating her in a sexist and condescending way." From the lawsuit:
Ailes dismissed her complaints about Doocy and, according to the complaint, called her a "man-hater," and instructed her to "get along with the boys." Carlson alleges that Ailes then began retailing against her by reducing her appearances across the network. In 2013, Carlson was fired from Fox & Friends and reassigned to anchor The Real Story with Gretchen Carlson. She says that her pay was substantially reduced while her workload was increased.