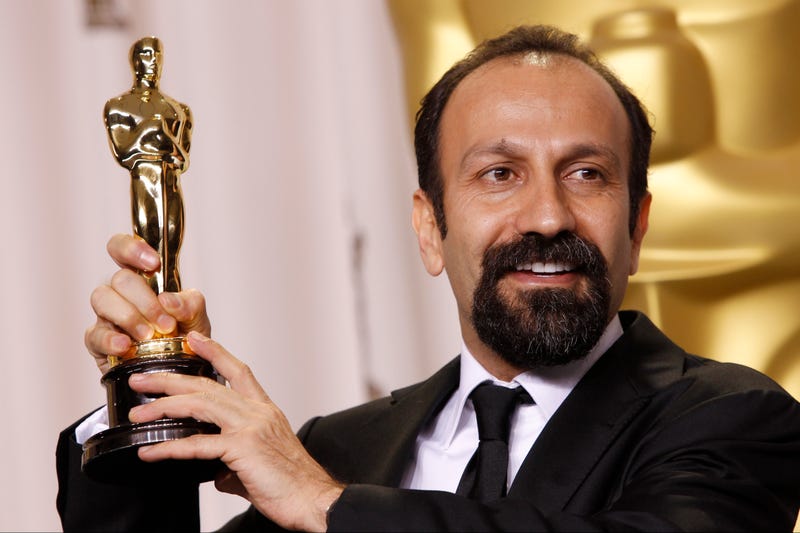 On Friday, the six directors nominated in this year's foreign language Oscar category issued a joint statement denouncing what they called, "the climate of fanaticism and nationalism today in the U.S. and in so many other countries, in parts of the population and, most unfortunately of all, among leading politicians." The directors did not mention any politicians by name but it doesn't take too much imagination to figure out who they're writing about.

The letter goes on to read:
"Regardless of who wins the Academy Award for Best Foreign Language Film on Sunday, we refuse to think in terms of borders. We believe there is no best country, best gender, bet religion or best color. We want this award to stand as a symbol of the unity between nations and the freedom of the arts."
The statement was signed by Asghar Farhadi, Martin Zandvliet, Hannes Holm, Maren Ade, Martin Butler, and Bentley Dean. The directors dedicated the award for which they are nominated to, "all the poeple, artists, journalists and activists who are working to foster unity and understanding, and who uphold freedom and expression and human dignity." You can read the full statement here.
When Donald Trump—who, after five weeks, remains our dangerously egomaniacal president—signed a travel ban on some predominantly Muslim countries in January, many outlets reported the Farhadi, an Iranian director and one of the letter's signatories, would not be permitted to attend the Oscars. Farhadi quickly responded that he wouldn't attend the Oscars even if he could.