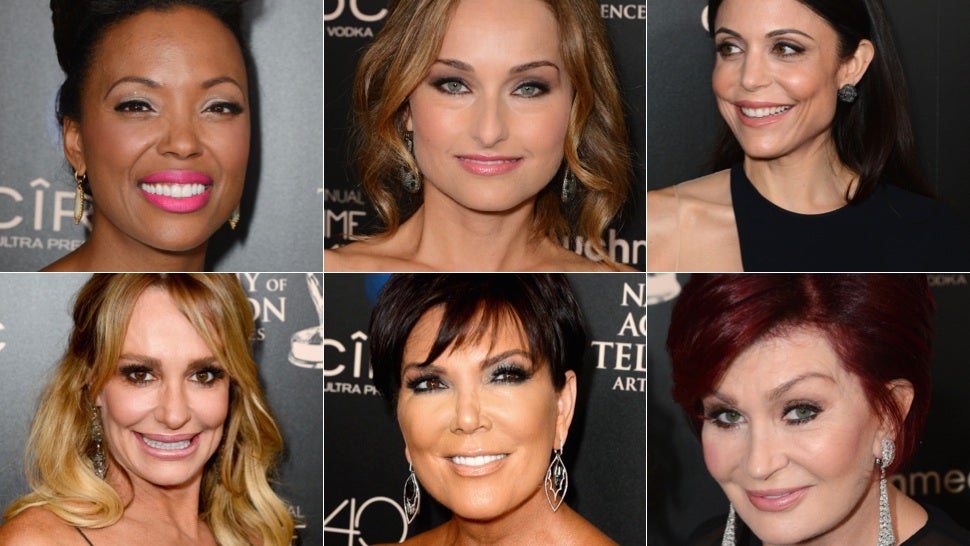 S
Last night at the 40th Annual Daytime Emmy Awards — held at The Beverly Hilton Hotel — soap opera stars mingled with "real" "housewives" and talk show hosts. The fashion, much like the personalities of these ladies, was big, brash, flashy and tacky. But fun!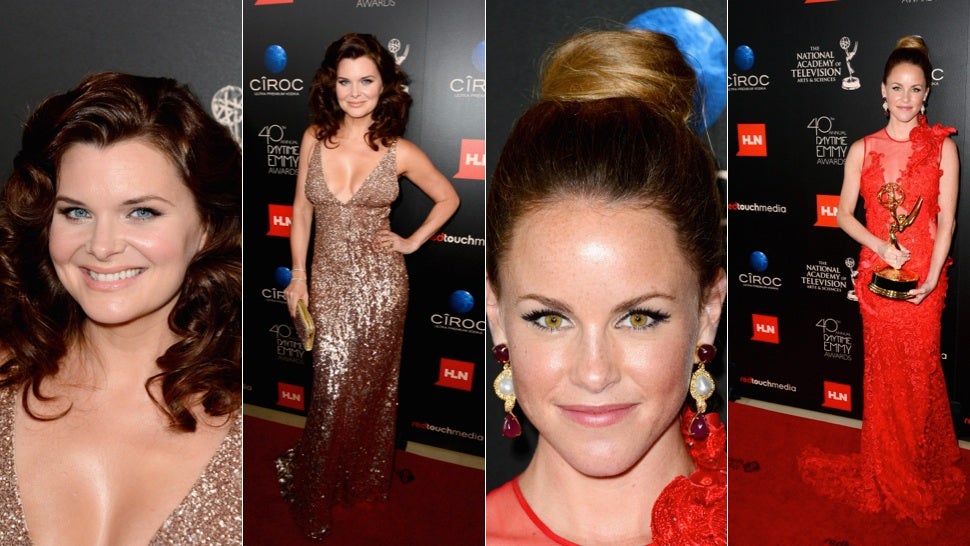 S
Heather Tom of The Bold and the Beautiful won an award last night, and did so in a shimmery coppery plunging neckline gown. An awards also went to Julie Marie Berman of General Hospital, who sported showstopping ruffled red.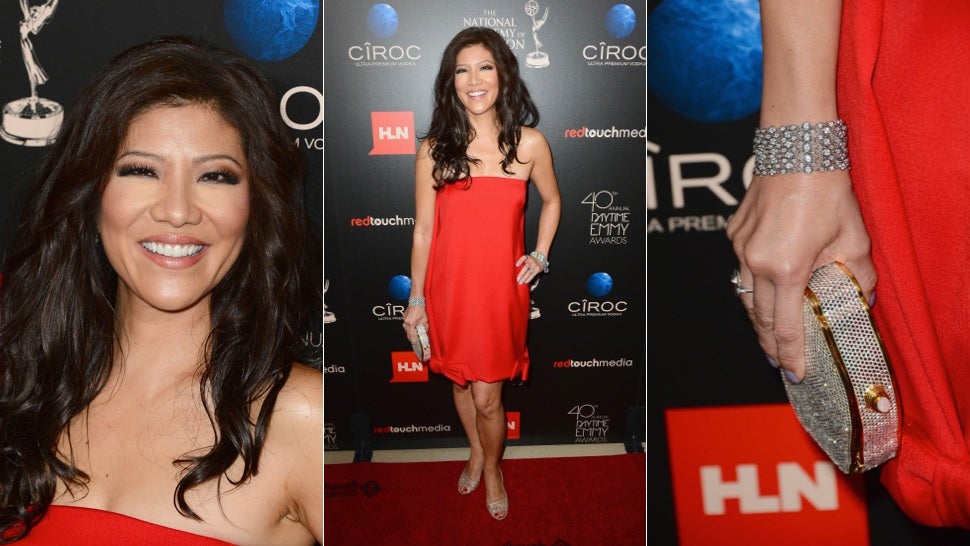 S
Julie Chen's little red dress is cute, even though the shape is reminiscent of a spa towel and it has awful bows at the hem.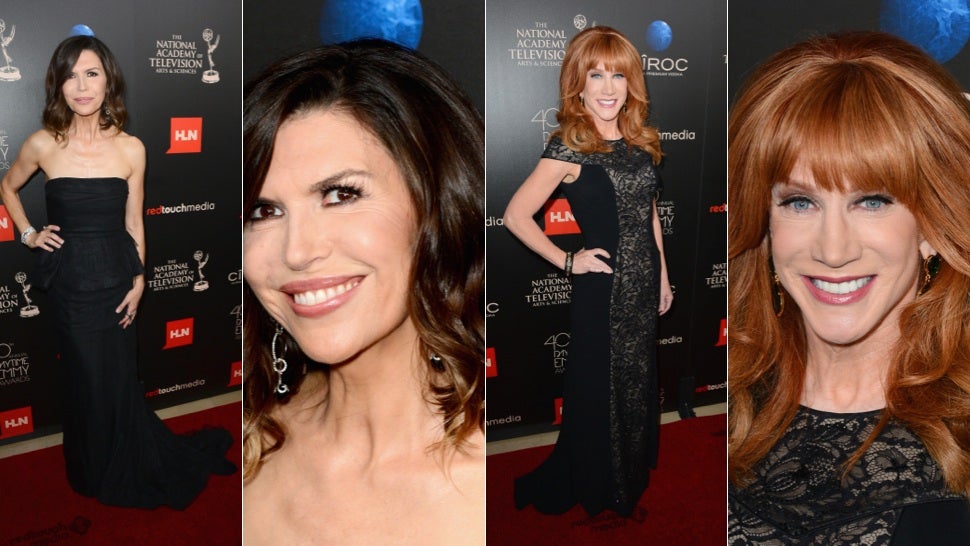 S
Finola Hughes (General Hospital) and Kathy Griffin were both swellegant in long black columns.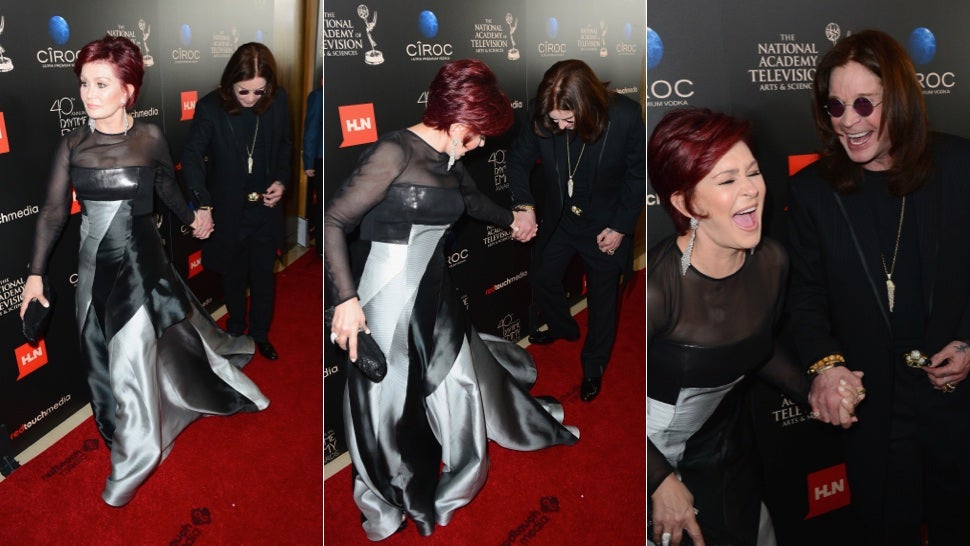 S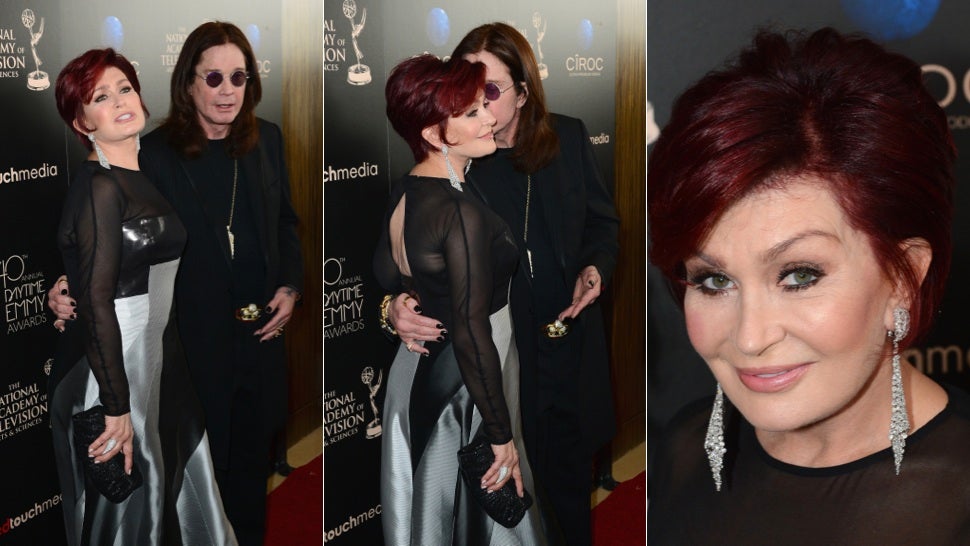 S
Black and silver with sheer: Sharon Osbourne. Cool earrings, but the best accessory is Ozzy.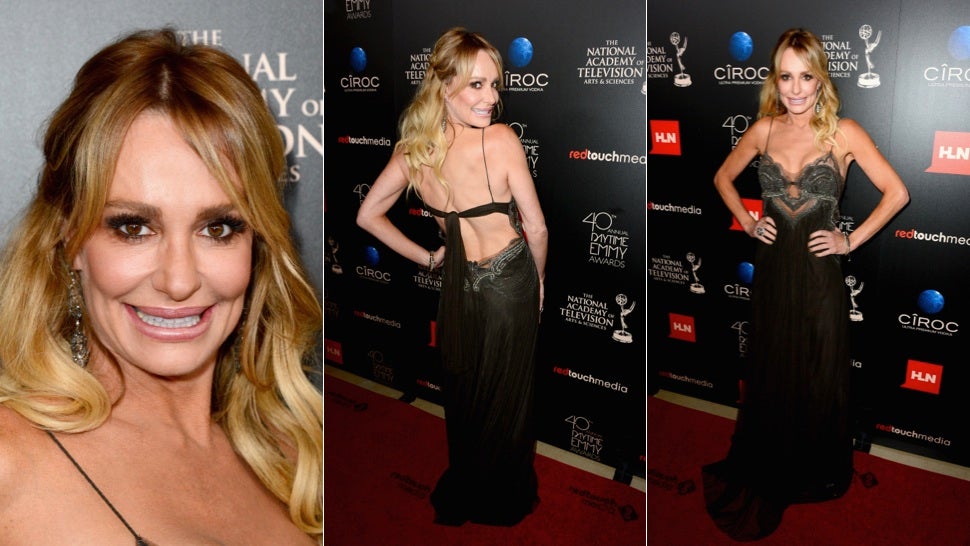 S
In theory, Taylor Armstrong's dress — which appears to be held together by slender strings — is quite romantic and sexy, but her hair is ruining it. Imagine it pulled back into a tight chignon. Lips red, smile erased for fierce stare. Better?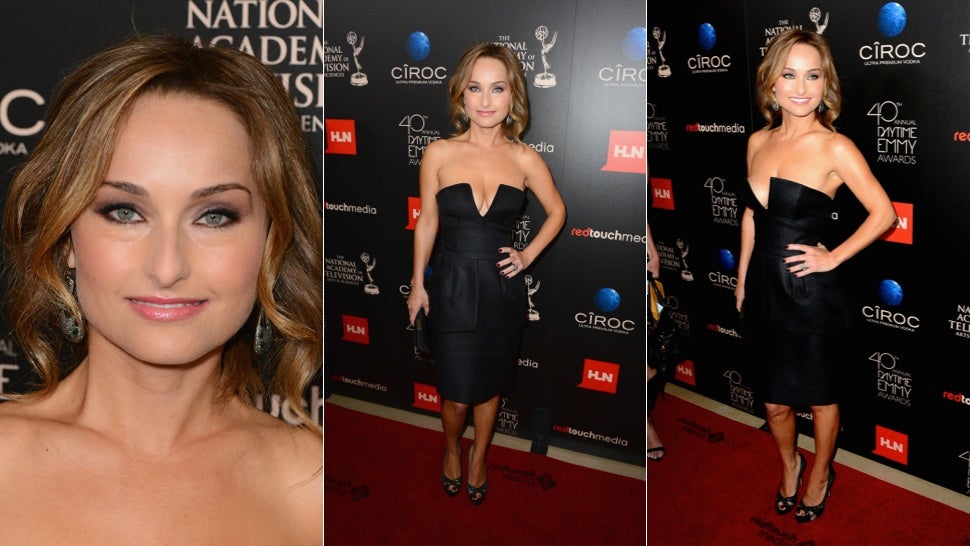 S
Giada De Lauretiis worked a LBD and major cleavage. That side view is basically a breast exam?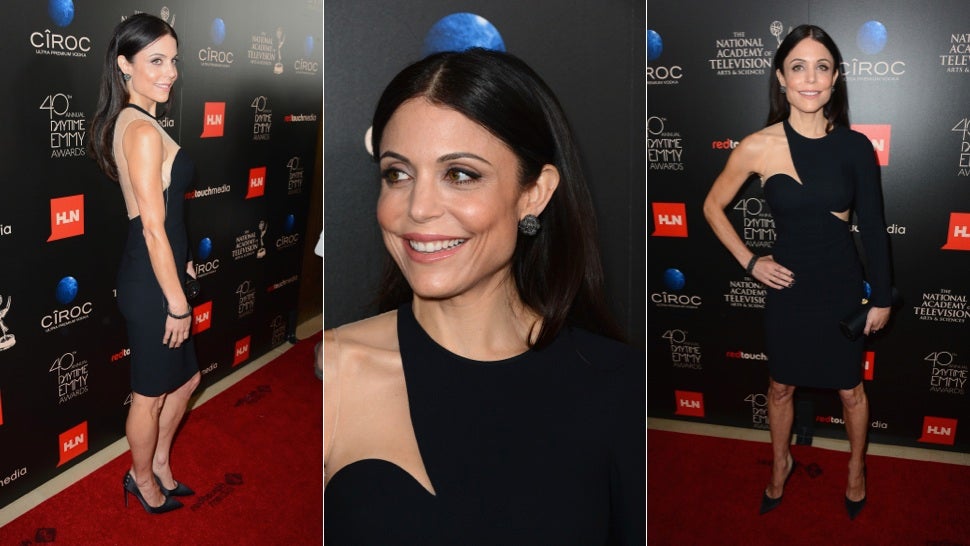 S
Bethenny Frankel, who is getting her own daytime show in the fall, had one of the best LBDs. (It's Stella McCartney.)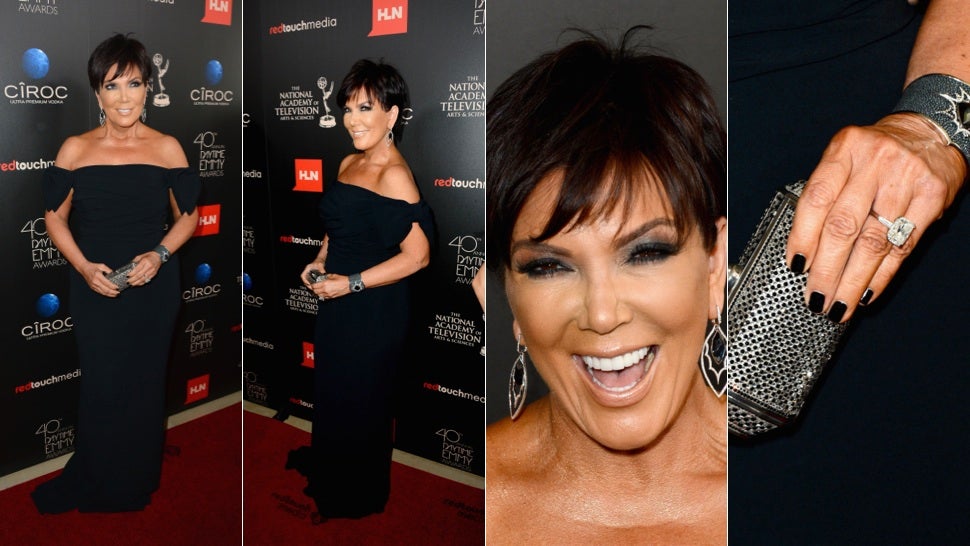 S
But I think this is the best black dress of the night, with killer accessories. On Kris Jenner.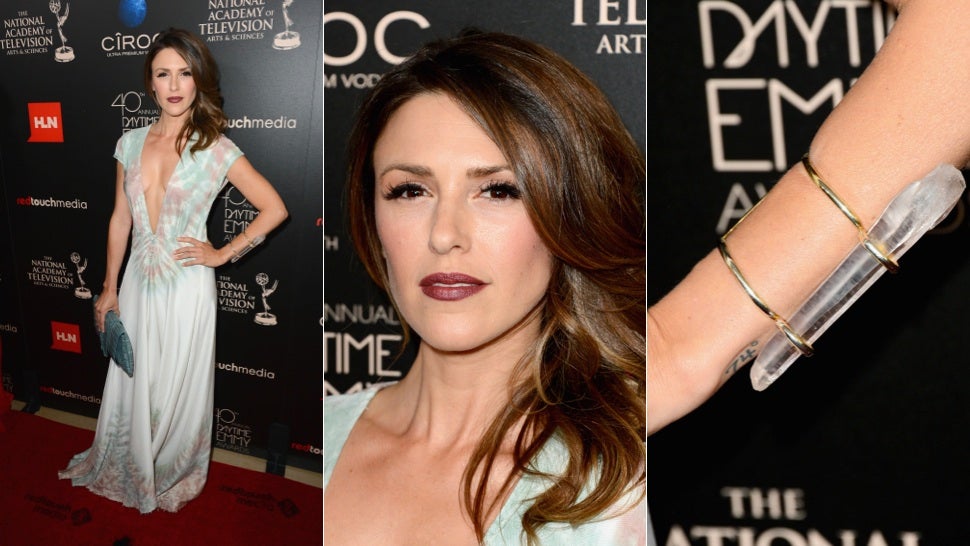 S
Elizabeth Hendrickson (of All My Children and The Young and the Restless) wore a really pretty pale gown, which, upon closer inspection, appears to be tie-dye? And then the giant crystal? I'm fine with it, somehow. New Age Good Witch Chic. I'm sure her laughter sounds like bells.
S
Sheer layers, just a touch too prommy on Michelle Stafford of The Young and the Restless.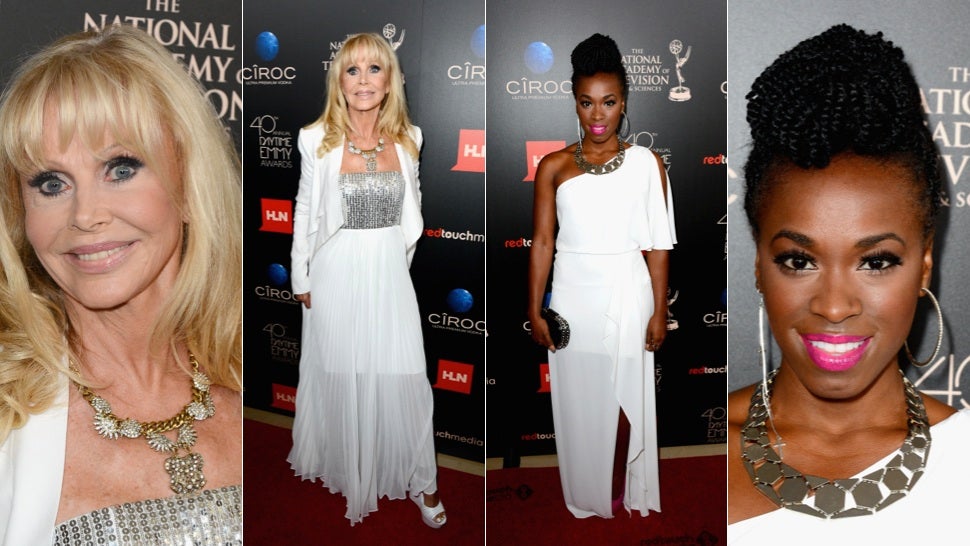 S
In white: Holy Crap it's Britt Ekland, 1974 Bond Girl and ex wife of Peter Sellers! Also doing a white/partially sheer thing: The Bold and the Beautiful's Kristolyn Lloyd.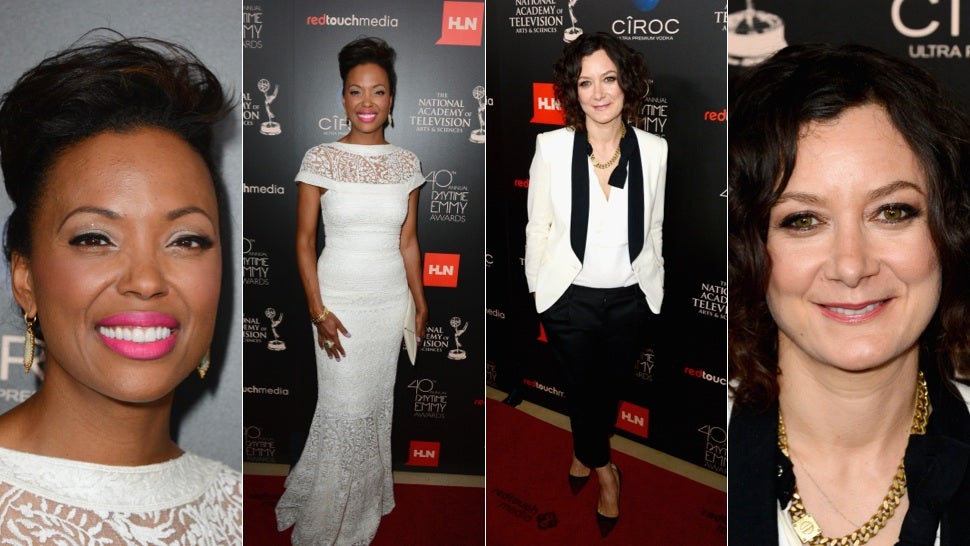 S
But here are my favorite outfits of the evening: A white gown with delicate embroidery and bright lips really look great against Aisha Tyler's skin. And Sara Gilbert — in a deconstructed tux and gold chain — looks like the coolest, most modern and most comfortable lady at the party. Darlene Conner for the win.
Images via Getty.