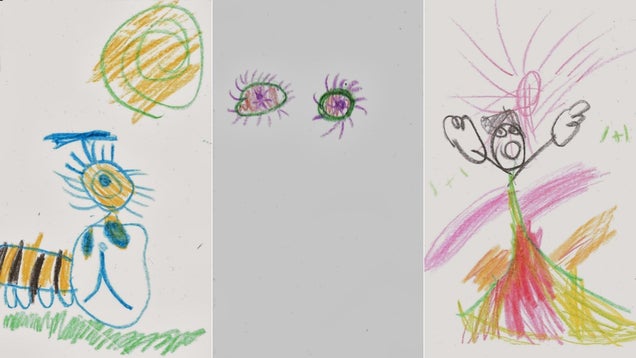 S
Sam is five years old and likes to draw. His mom, Lori, likes '80s music. Here's what happens when Sam draws '80s music.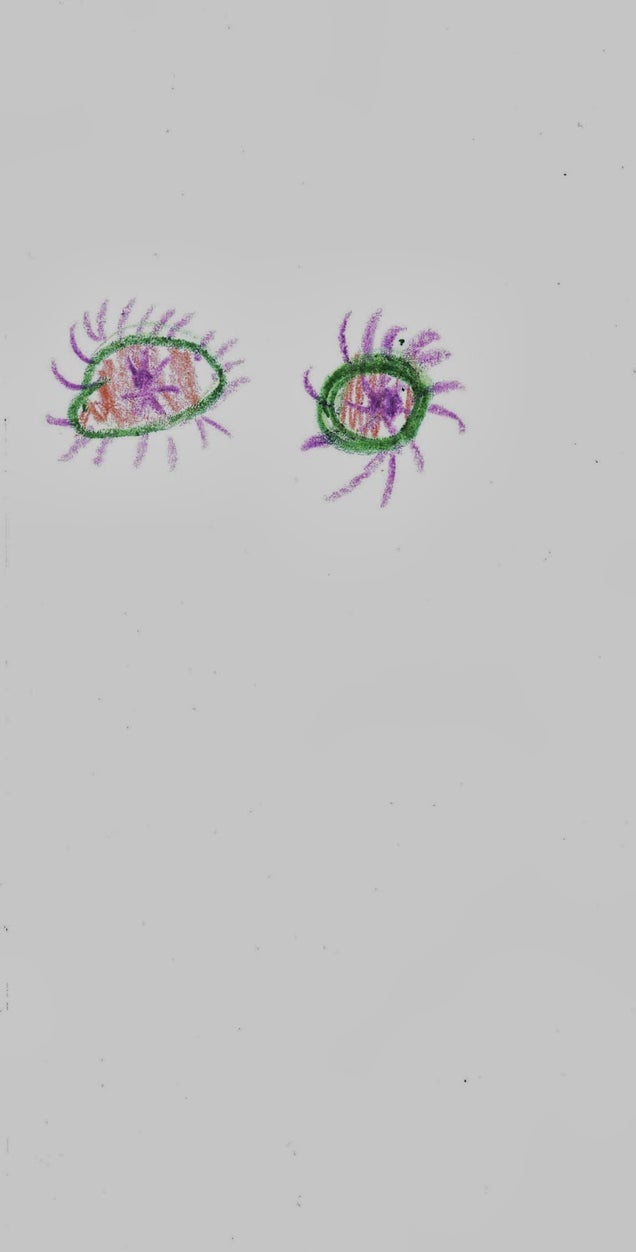 S
"Eyes Without a Face," Billy Idol, 1984
Nice use of negative space.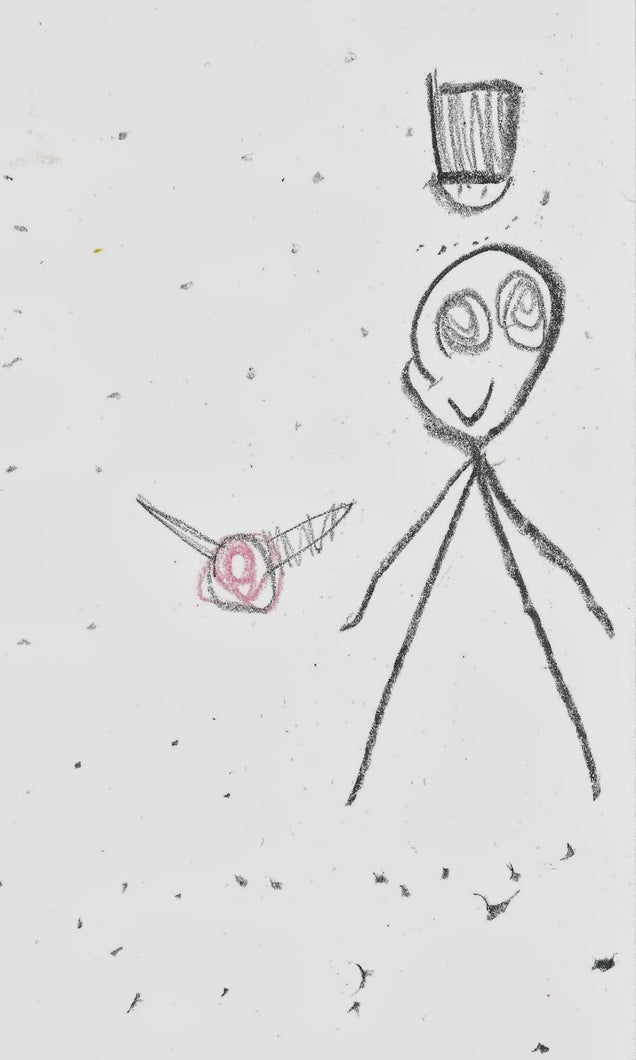 S
"Pour Some Sugar on Me," Def Leppard, 1987
Ebullient! Delightful! Sweet!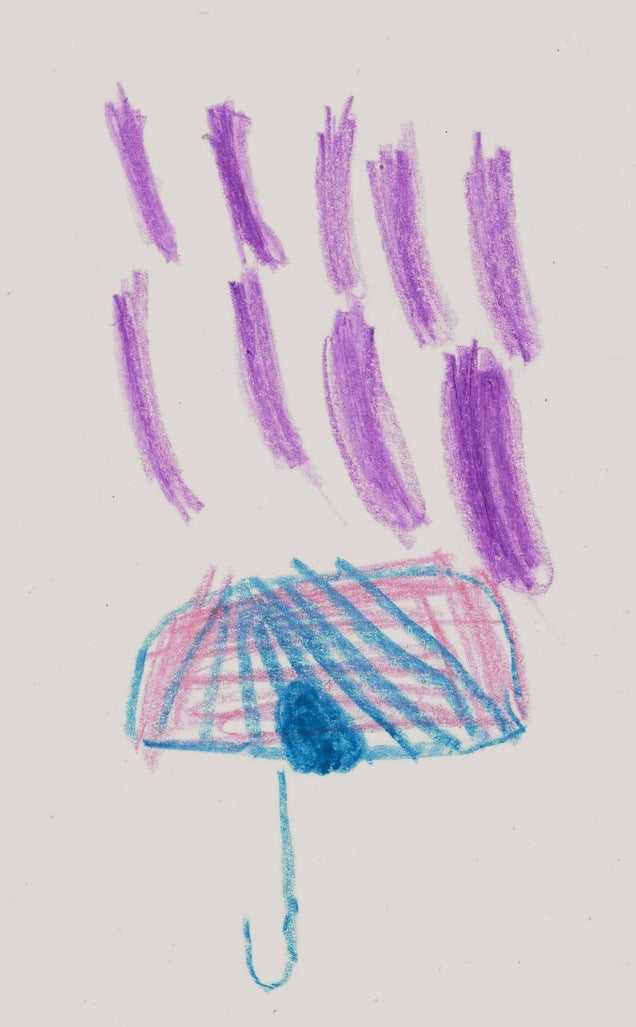 S
"Purple Rain," Prince, 1984
Raw. Stripped-down. Emotive. Angsty, with palpable Weltschmerz.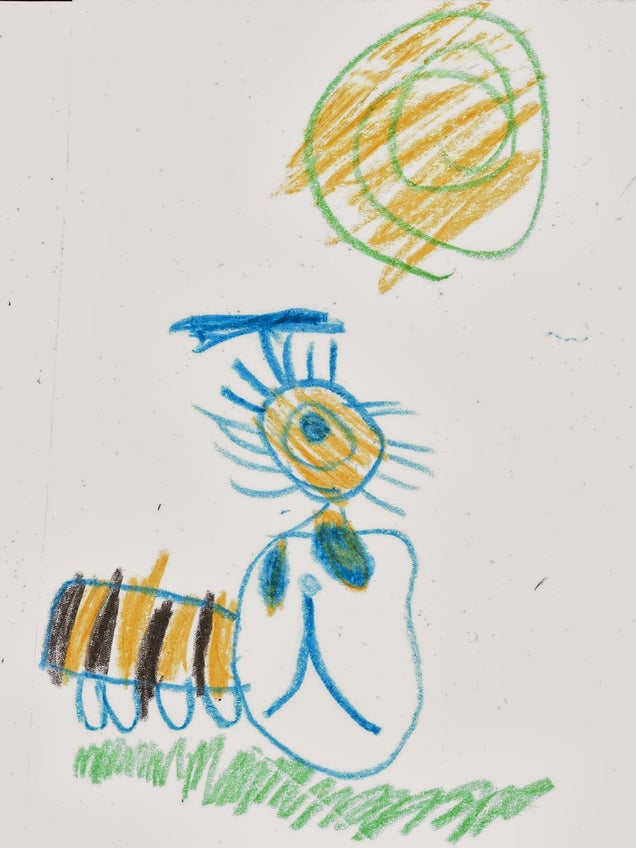 S
"Eye Of the Tiger," Survivor, 1982
The lyrics claim that the last known survivor stalks his prey in the night, but the artist has chosen to illustrate a sunny day. Bold choice.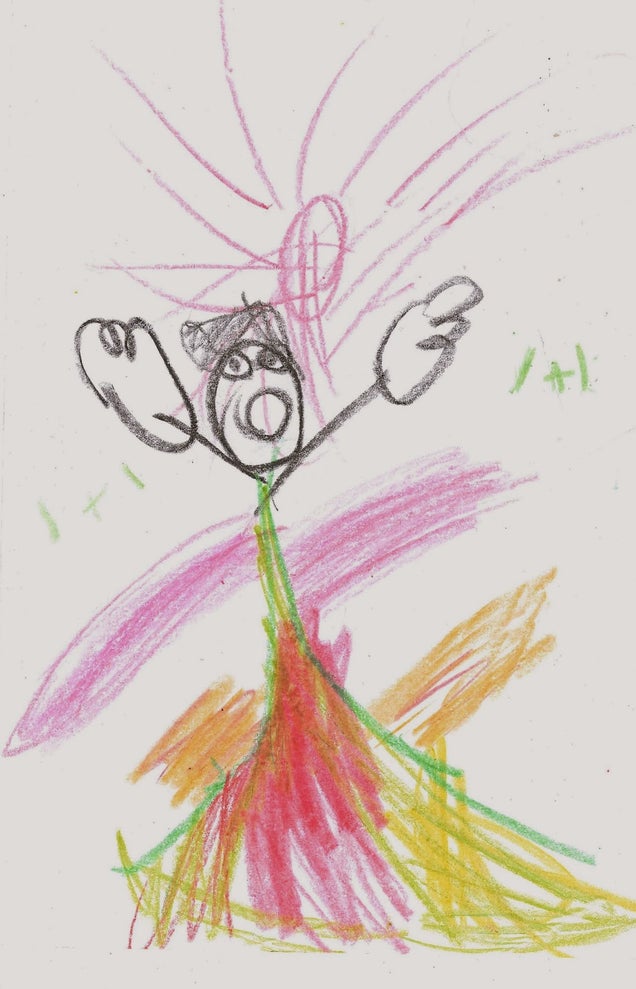 S
"Hot For Teacher," Van Halen, 1984
Really captures the fiery, frenzied chaos that occurs when David Lee Roth and Eddie Van Halen work together. Bravo.
Lots more here!
[Drawn To The 80s, images published with permission]