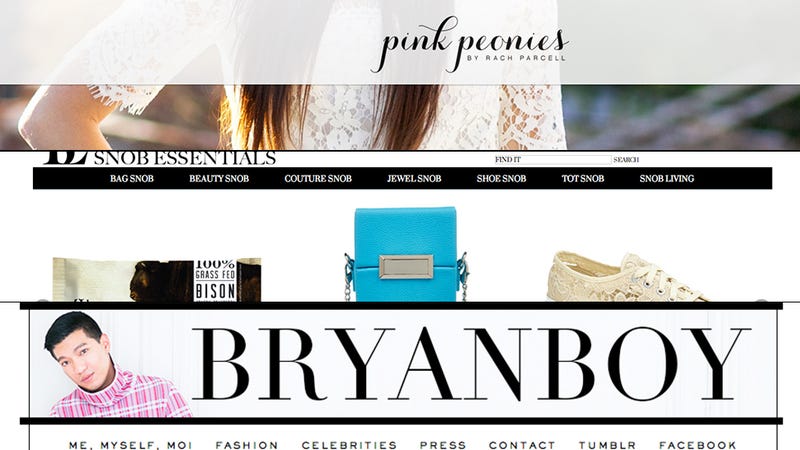 In a piece titled "Incomes Keep Soaring for Fashion's Top Bloggers," the numbers are staggering.
While a fashion magazine structure relies on a bunch of hands to promote a garment or accessory — an editor, models, stylist, writer, etc. — the style bloggers are generally wearing the item themselves and writing about it themselves. And designers are finding that these "real" people move product.
The WWD article by Rachel Strugatz and David Yi — available by subscription only — claims that top style bloggers can now earn more than $1 million a year. Reminder: these are not engineers, or designers, or surgeons, or singers, or actors. They are STYLE BLOGGERS.