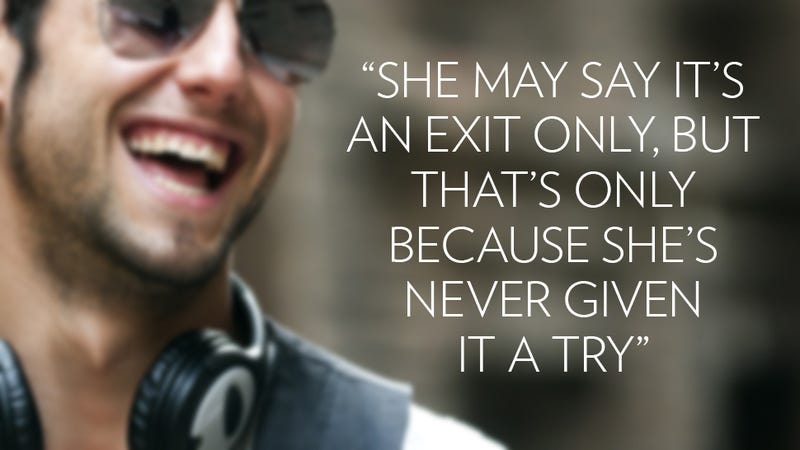 My 20s were a really hard time. There were ill-adviced and ill-realized perms, gratuitous glitter tops, and awkward online dates. During that tumultuous roller coaster ride called youth, I wish I'd had a guide to lead me through the dark forest of bad decisions and passionless love-making (wait for it!). Well, luckily for today's 20 year olds, a man on Elite Daily published a list of everything I wished I'd known — all 100 things!!!
You know how you were sitting around earlier today thinking "I just really, really want to read some truly useless and also upsetting garbage on my computer screen" — well get ready for the ridiculous noise and the pointless funk of their The 100 Things Every 20-Something Needs To Realize.
First off, this list should be titled The 100 Things Every 20-Something Male Needs To Realize, because this list is so clearly targeted at dudes. Our author, the wee Paul Hudson — the same lil' dude who wrote "Why The Ladder To Success Will Weed Out The Weak" and "How To, Literally, Take Over The World" — seems incapable of talking to women/not being a total sexist when talking about women.
His list is so bizarre, unfunny, judgmental, sexist, weak, hateful, and dumb. This list is Everything. It has it all — it's offensive, but boring! It's infuriating, but banal! I don't know how this junior mint male managed to pull it off, but he did. Maybe that's just called "being 20 years old and thinking you know shit whilst simultaneously having access to the internet?" Either way, Elite Daily has truly out chumped itself — an impressive feat, no doubt — this time.