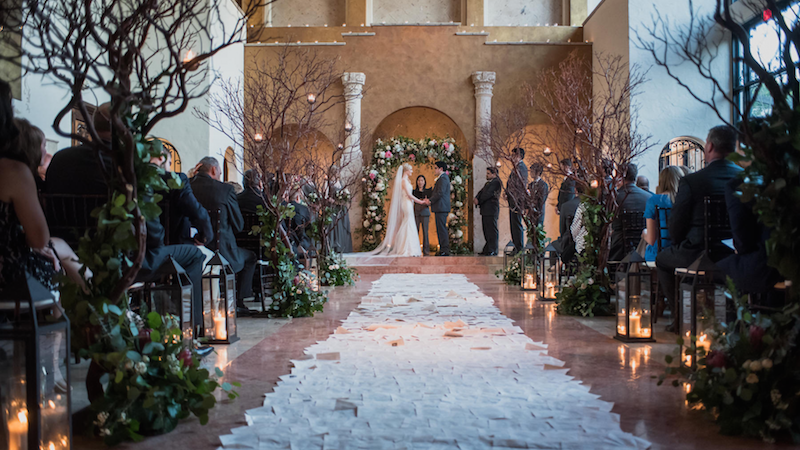 Stephanie Dodd, 26, and Samuel Goetsch, 25, are bigger Harry Potter fans than you are, and honestly I think it's best if you just let them have that.
In March, the couple got married at The Bell Tower in Houston, Texas, in the most intricate, committed Harry Potter-themed wedding I have ever seen, featuring, among many other things, a live owl that delivered the rings to the best man.
According to the Daily Mail, the $65,000 event transformed the space into Hogwarts' Forbidden Forest. The wedding party processed down an aisle lined with pages of the book (which seems slippy). They served a Felix Felicis cocktail, rolled and fastened their napkins with quills to look like ink pots, and decorated the hall with Quidditch posts, the couple's own patronuses (I don't know), and little issues of the Daily Prophet.
You might remember Dodd and Goetsch as the couple that got engaged at the Surbiton train station, a location that is apparently significant in the Harry Potter series although I couldn't tell you why.