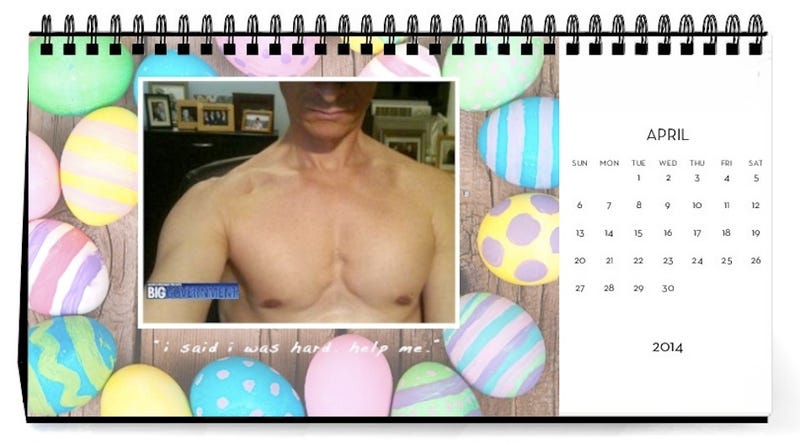 But I never do! Ugh. And I feel so bad! Midwestern guilt coupled with Midwestern need from post-depression era grandparents to use everything. What am I going to do with these dick pics if I'm not going to masturbate to them?
Midwestern Problem = Midwestern Solution! Make a calendar!
As an example, I used recent dick pic extraordinaire Anthony Weiner's photos just to help you get those creative juices flowing.
A lot of calendars will encourage you to use inspiring quotes with your images. Instead, why not use the captions that came with the photos, like I did with April.
Summer is truly dick pic season! It's hot out, and bros get swole down south!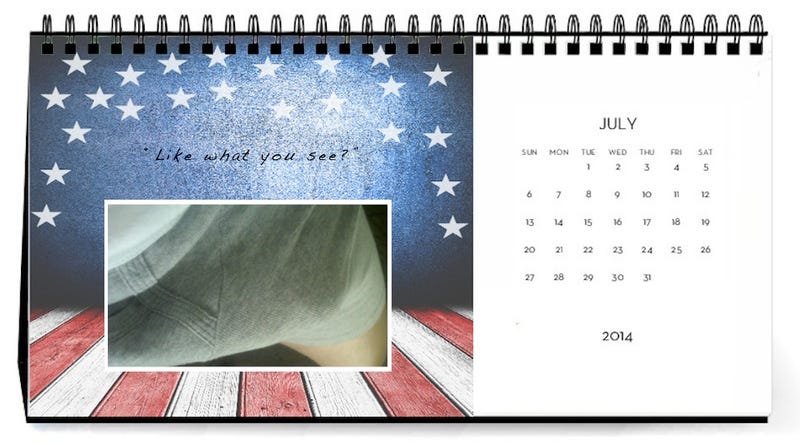 Autumn: don't let the chill air stop you. Let that cock fall out of those pants!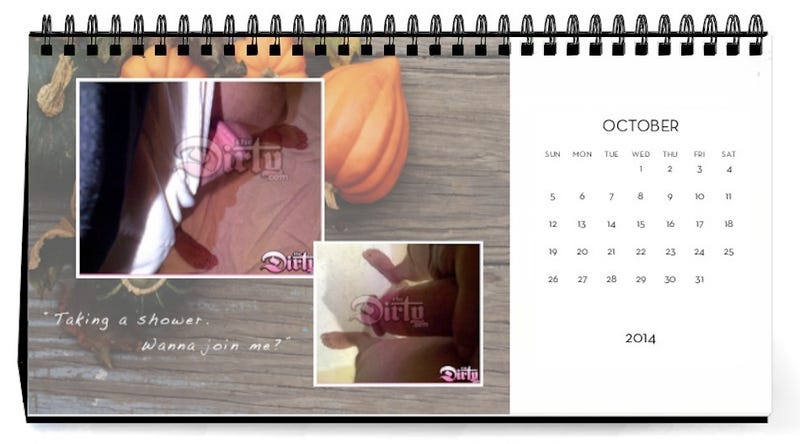 He came 100 times thinking about you, but Christmas comes but once a year. Make it last as long as you can.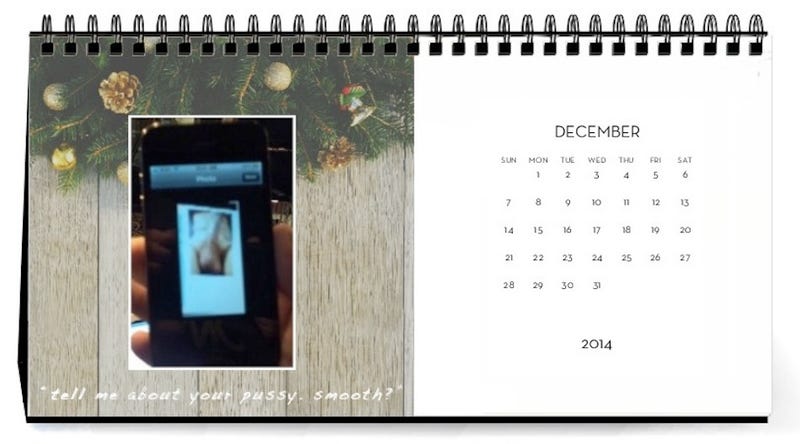 So there you have it. All you need to make a lovely wall calendar is an amorous penis exhibitionist with a camera phone, photo editing software, and either a printer or a Kinkos with an extremely nonjudgmental staff.
Heh. Staff.
Hayley Karl is a filmmaker and comedian who lives in Brooklyn. You can follow her on Twitter if you want. She's not sure how it works.