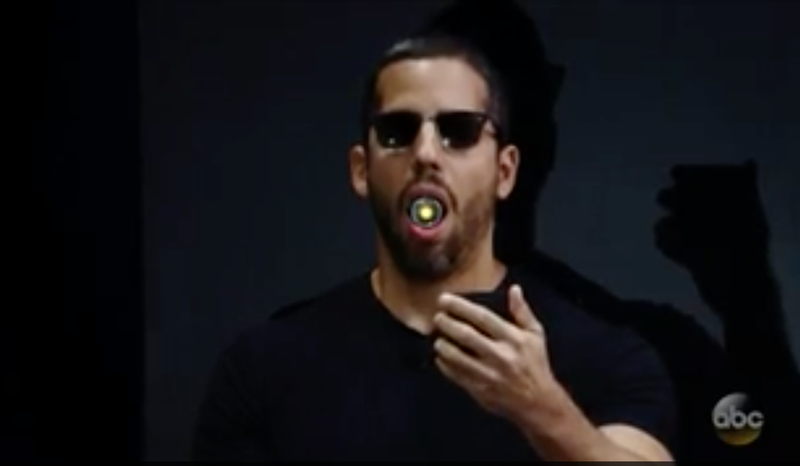 Type "Is David Blaine" into your Google search box and the top autofill result will finish your query with "alive." Maybe because regurgitating live frogs is the kind of shit he is into.

This week, the 43-year-old illusionist accidentally shot himself in his mouth, shattering his gum shield, and lacerating his throat, according to The Sun. Blaine's injuries are minor and he is okay; that is a relief.
Blaine was attempting a stunt at the MGM Grand Garden Arena in Las Vegas as part of his Beyond Magic show, which was broadcast on E4 Thursday night. The stunt, known as the "bullet catch", debuted in 2010 and consists of Blaine firing a rifle at his own head and catching the bullet in a metal cup inside his mouth.