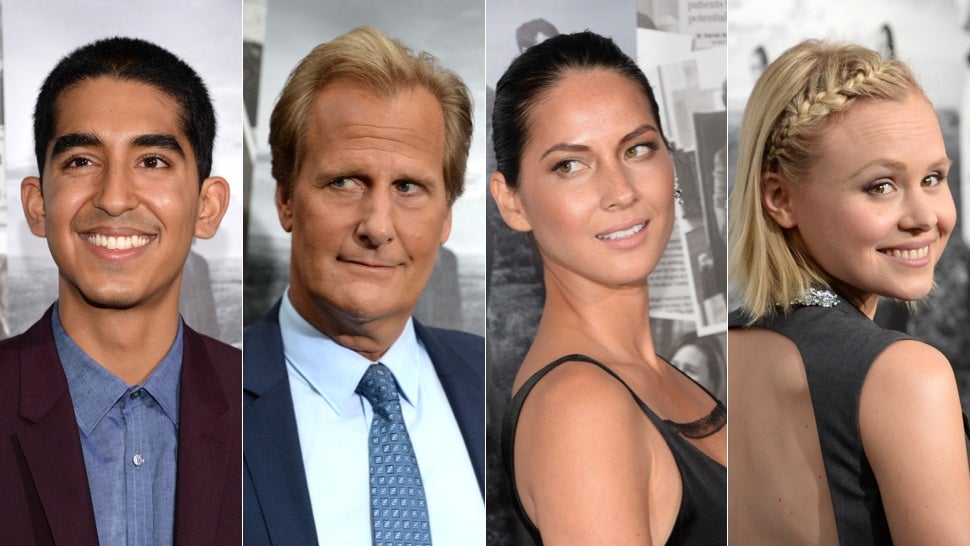 S
Last night in Hollywood, stars gathered for the Season 2 premiere of HBO's The Newsroom. The fashion? Like the show, and like Will McAvoy himself, it was on the serious side.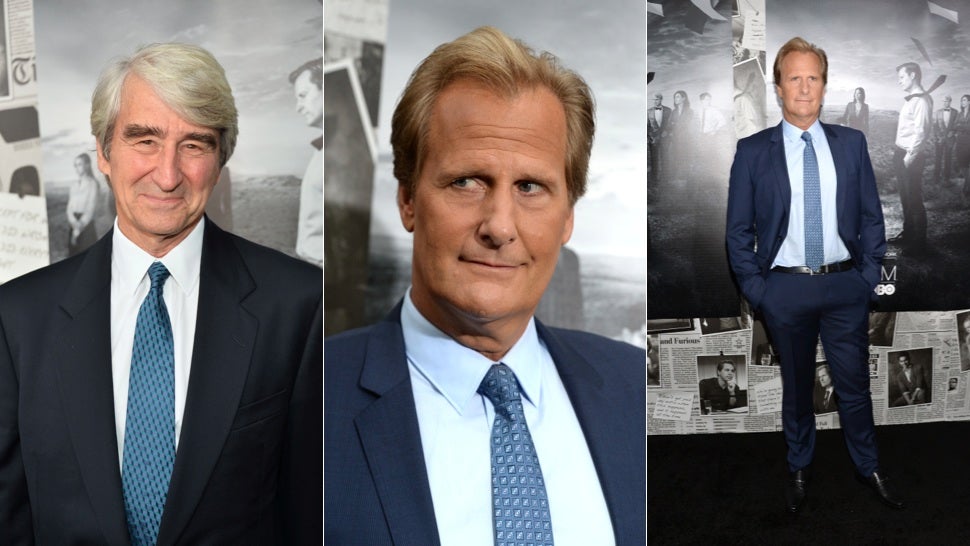 S
Moody blues! Sam Waterston and Jeff Daniels in Brian Williams drag.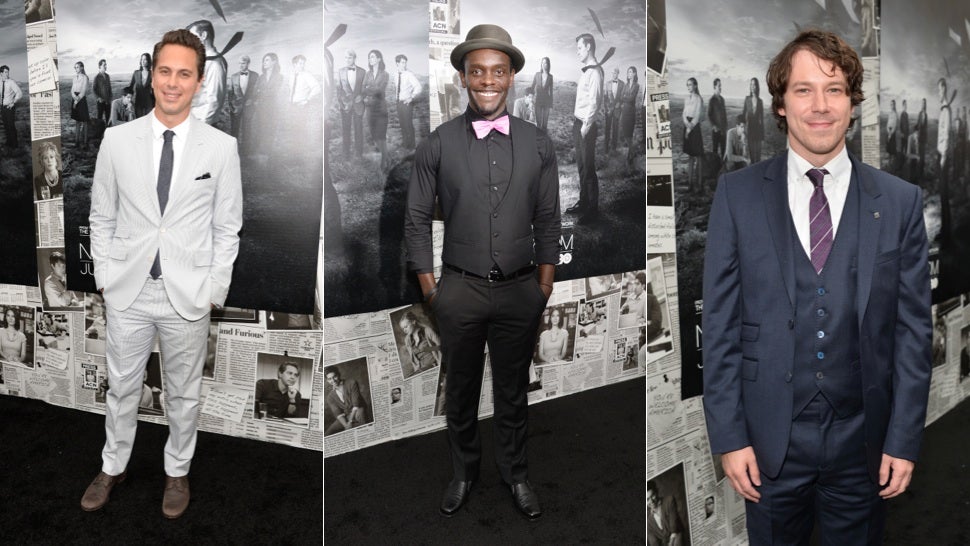 S
Slightly more playful menswear on Thomas Sadoski, Chris Chalk, and John Gallagher Jr.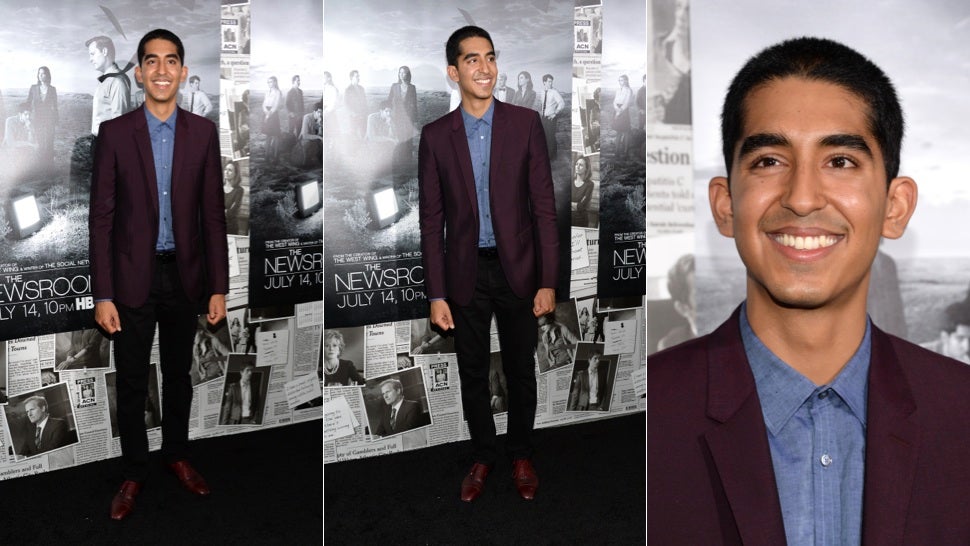 S
Eschewing a proper suit and tie but looking mighty fine in tailored separates: Cutie patootie Dev Patel.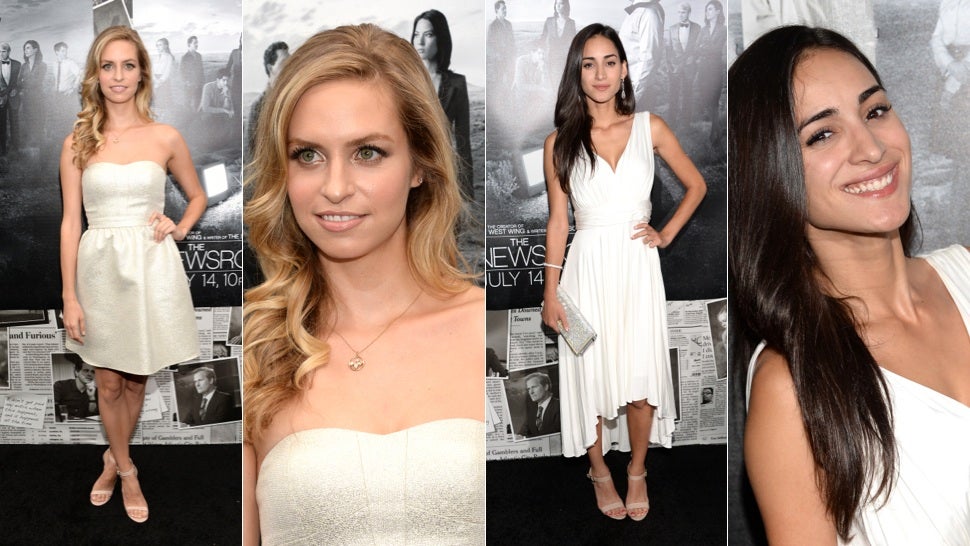 S
Simple, summery whites are fresh and pretty on Margaret Judson and Cherie Daly.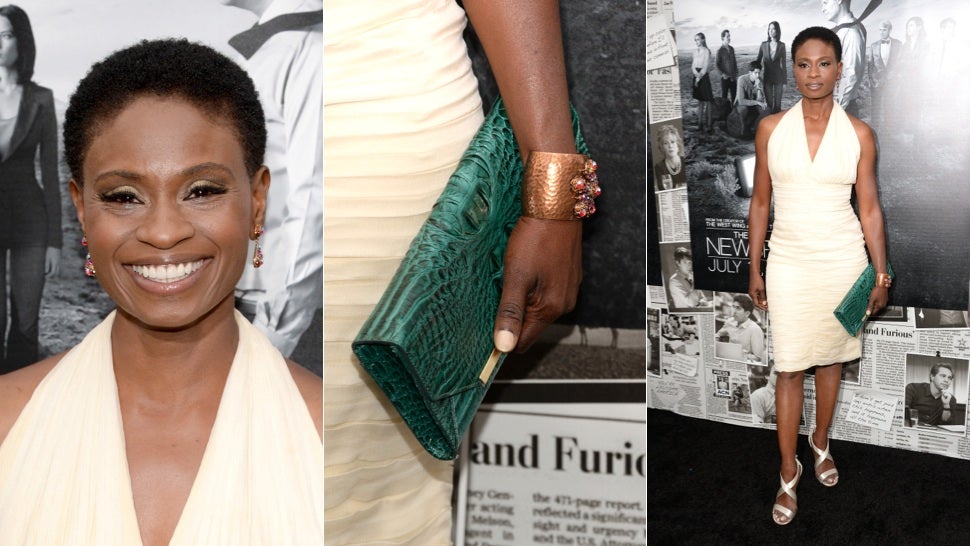 S
Adina Porter looks fab in ivory (and nothing like she does as Lettie Mae on True Blood!)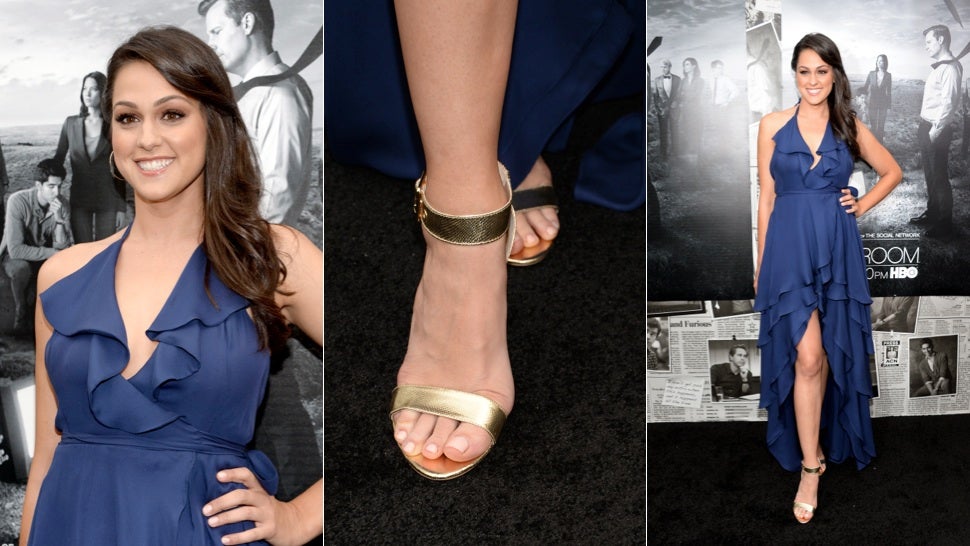 S
Usually mullet dresses have a whiff of hideousness about them, but Kelen Coleman's blue ruffles are sweet.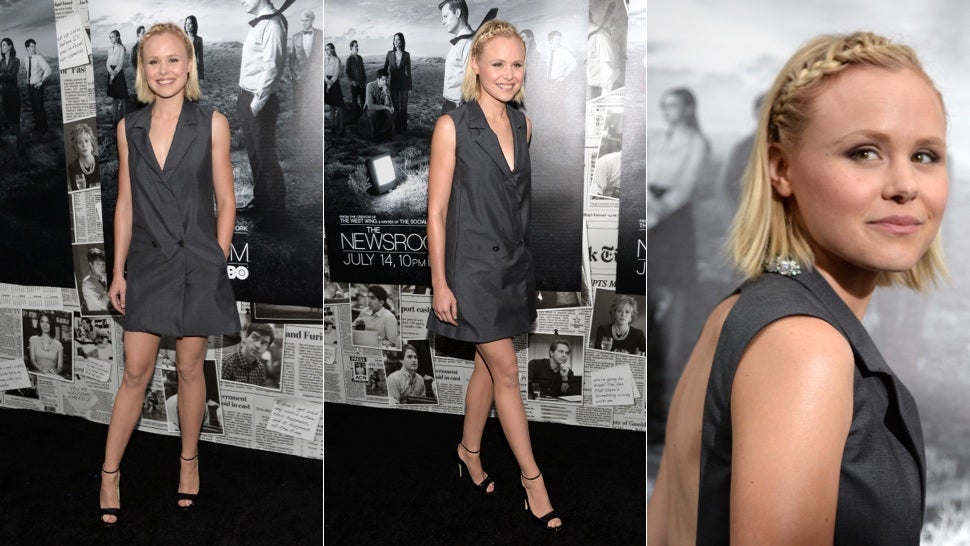 S
This menswear-inspired dress on Alison Pill is reminscent of what Krysten Ritter wore to the Way Way Back premiere. From some angles it seems a little shapeless sack; from others it's a fun mix of feminine and masculine. I just don't know if I love it or hate it. A-line? But with a kicky skirt in the back?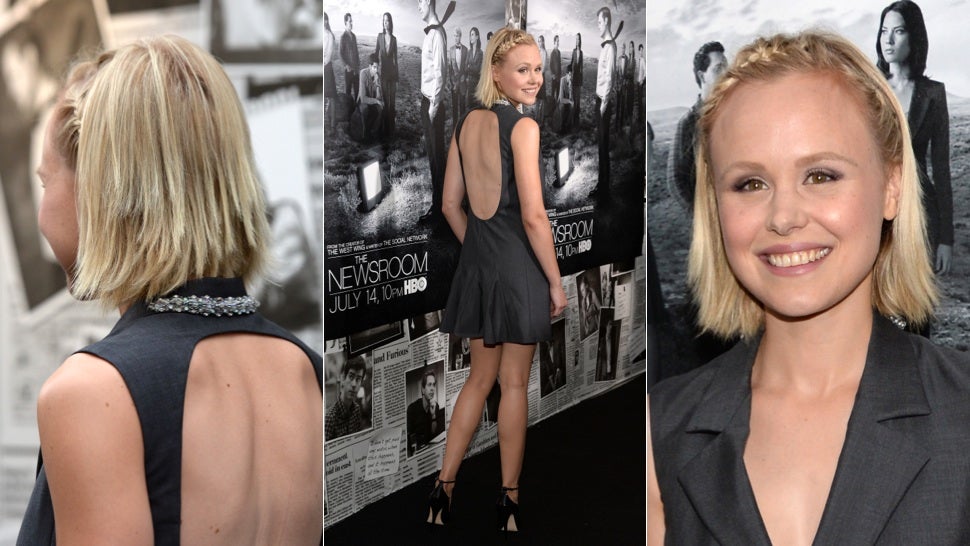 S
Backless? With some some kind of jewel accent embellishment on the neck? Weird. Dig the hair, though.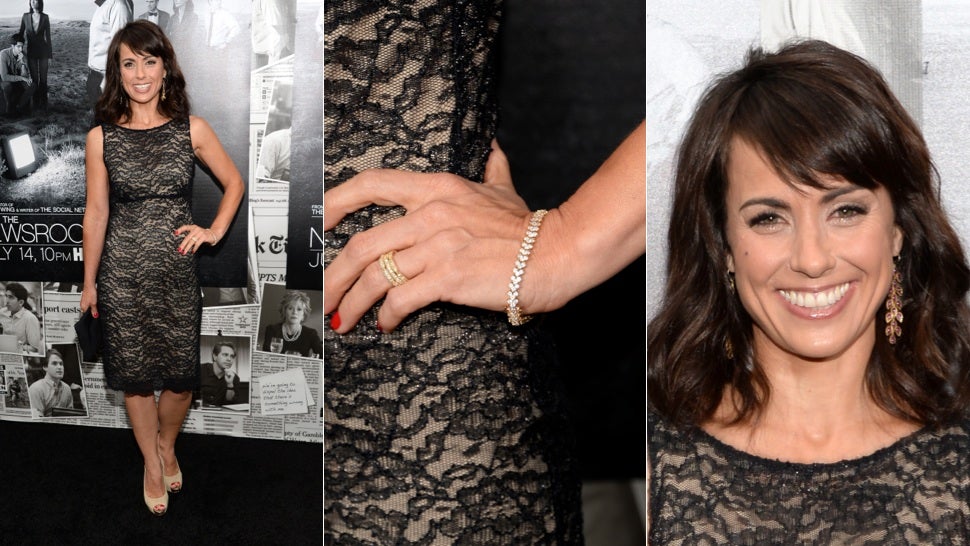 S
Black lace was popular at this event. Constance Zimmer's sheath dress is classic.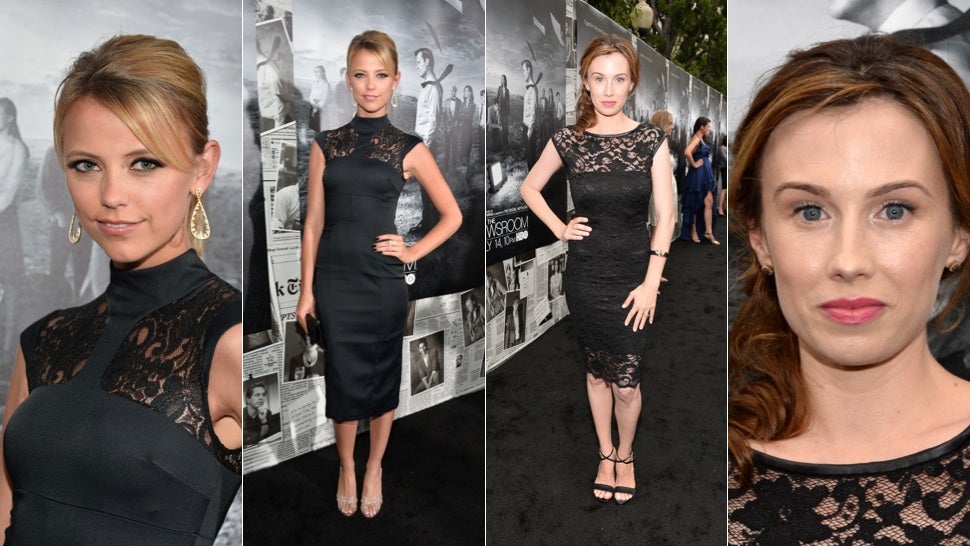 S
Between these two black lace numbers — Riley Voelkel on the left and Wynn Everett on the right — the first is more interesting/modern/flattering.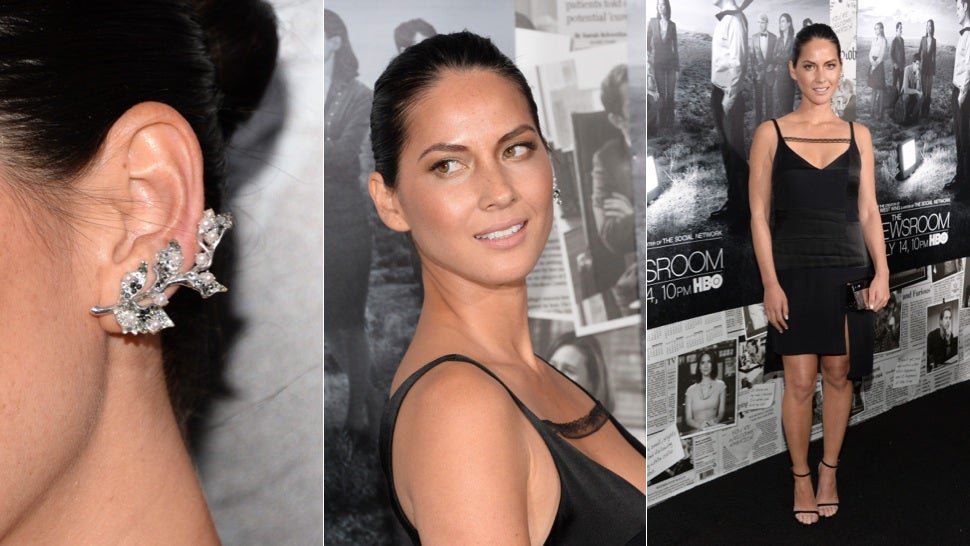 S
Olivia Munn also wore black with lace, although her lace was in the form of an odd, slender chest strip on a satiny slip dress. The dress is meh, whatever, but she is rocking the shit out of the just-one-side ear bauble, nude lips and sleek hair.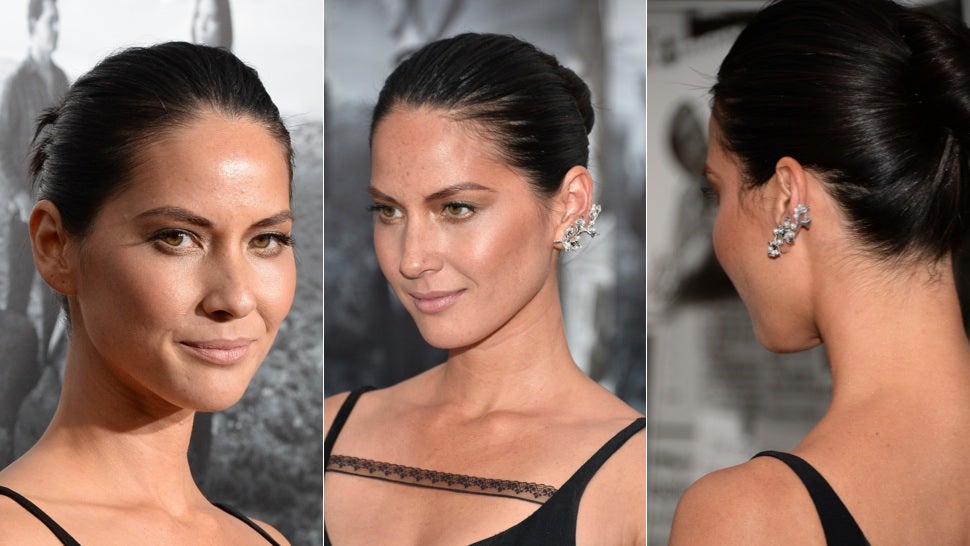 S
Seriously, from the lace strap up, it's an A+.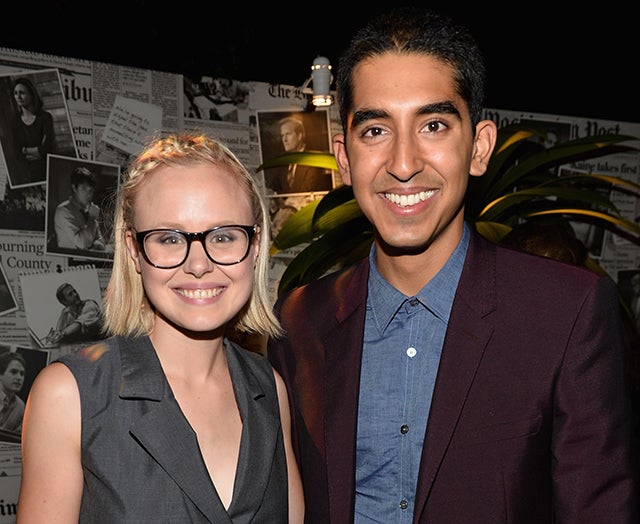 Images via Getty.