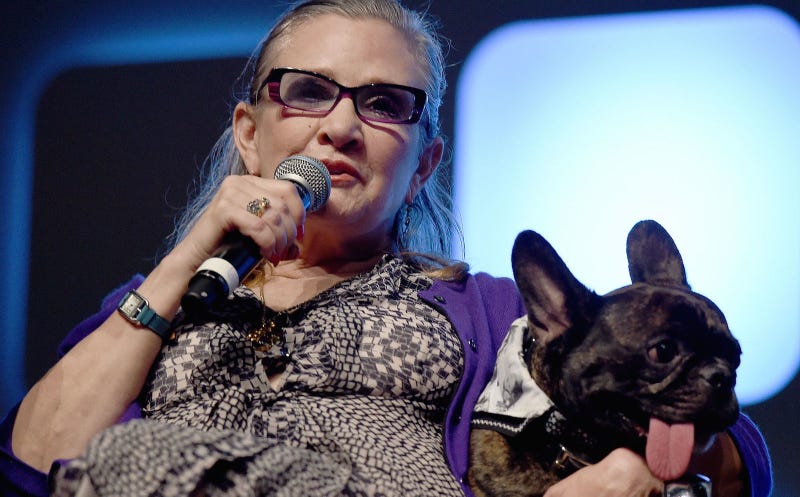 This is some fucking bullshit. Carrie Fisher—life idol to millions of women across generations for her strong portrayal of Princess Leia in a genre once thought to be dominated by men, as well as a brilliant, brilliantly funny writer who helped to normalize women talking about mental health struggles—has died aged 60 after having a heart attack. We needed another 16 books from her, and a lifetime longer of her guidance, wisdom and wit. It's too goddamn soon.

People reports that Fisher's death was confirmed by her daughter, actress Billie Lourd, via family spokesman Simon Halls:
"It is with a very deep sadness that Billie Lourd confirms that her beloved mother Carrie Fisher passed away at 8:55 this morning," reads the statement.

"She was loved by the world and she will be missed profoundly. Our entire family thanks you for your thoughts and prayers."
Fisher was on a plane returning from London for Christmas when she went into cardiac arrest Friday. She had been promoting her latest book, The Princess Diarist, which chronicled her affair with Harrison Ford during the filming of Star Wars. It is so classically Carrie Fisher that she spilled a little tea before she left us.