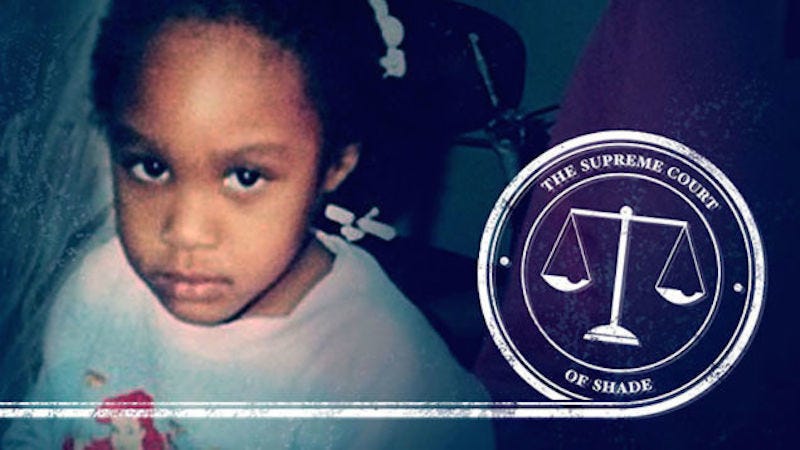 I'm sure we all have a lot of family interaction, leftover pie-eating and donating to Standing Rock to do, so let's get into it.
In this week's Shade Court, Zayn is working my last nerve, Lindsay Lohan looks for attention and Rebecca Romijn channels supermodels past.
Shade Court Docket #2016JZ000213
The Case: An awards show that Beyoncé didn't show up to took place on Sunday. Zayn Malik won a trophy. When he won said trophy, he did all this:
But, then, he stepped up onto the stage and just had to let out a zinger. As he looked at the shiny statue in his hand, Zayn opened with "Wow. This just has my name on it, right?"

Yes, that is a total dig right to his former band One Direction. And yes, it stings a lot.

Although, it might be Zayn himself that's feeling the consequences of the joke the most, as it seems it fell totally flat. Either nobody in the audience caught the thinly-veiled reference to the split-up group or they didn't think it was funny at all.
The Defendant: Refinery29, E!

The Evidence: