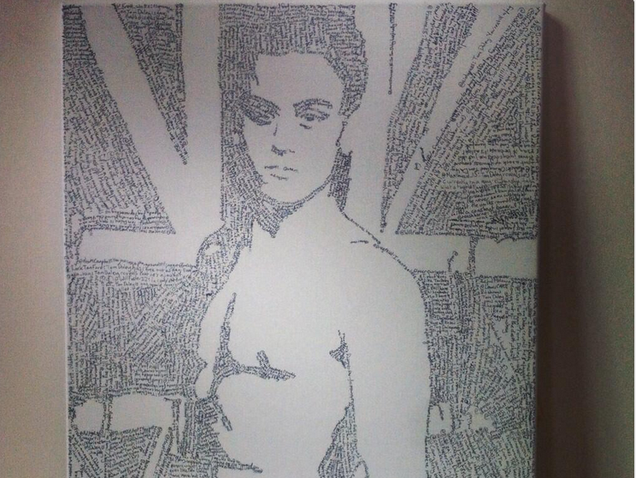 An artist created this portrait of Olympic diver Tom Daley out of the anti-gay messages that were directed at him after he came out late last year.
Daley posted a YouTube video in December talking about being in a relationship with a man, which has been viewed more than 10 million times. In April, Daley told Celebrity Juice he was gay, and said he made the video "because people were constantly digging and asking questions."
While Daley has been showered with support from fans and well-wishers, he was also targeted with a lot of hateful, anti-gay messages. Because no matter what you do or say, trolls on the Internet will always find a way to try and hurt you for it. This is nothing new to us, sadly.
In response to the negative feedback, UK artist Conor Collins made this image and posted it to his Instagram and Twitter accounts.
My finished portrait of @TomDaley1994 made out of the homophobic tweets sent to him when he came out. #art pic.twitter.com/SUjrknKal9

— Conor Collins (@conartworks) April 17, 2014
Collins shared pictures of the piece while he was working on it, too.
Honey Maid created a similar project earlier this year, in response to idiotic homophobic messages their commercials featuring gay couples received online.
Image via Conor Collins Twitter.