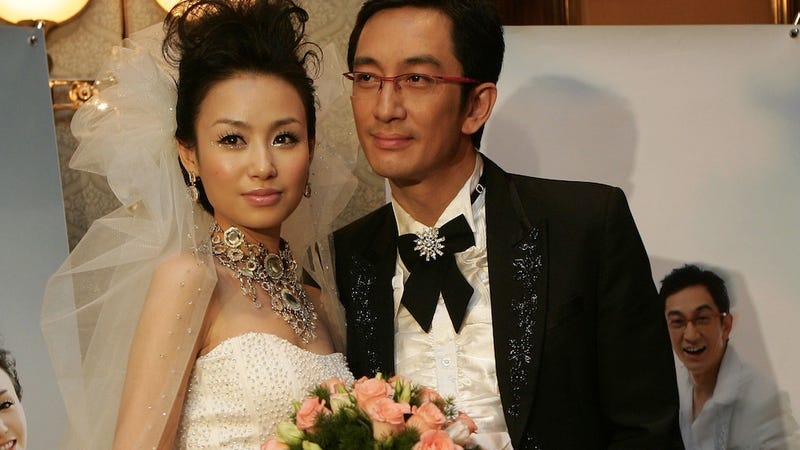 THIS IS NOT A DRILL. THERE IS A MAN SHORTAGE IN HONG KONG. STOP THE PRESSES! THEN REMOVE THE PRESSES AND REPLACE THE PRESSES WITH MACHINES FROM THE OLD BROKEN DOWN MAN FACTORY. WE NEED MORE MEN, GODDAMN IT!
Seriously, though: there's currently a yawning gender gap in Hong Kong, and it's only going to further widen. According to the Atlantic, there are currently 876 men for every 1,000 women. In 20 years, that number will be more like 763 men to every 1,000 women. Alarmist statisticians who just really think you should focus more on getting your FAMILY ducks in a row right now and worry about career later estimate that 1 in 5 girls born in Hong Kong today will be single... FOREVER. (faints onto fainting couch)
The problem is, explains David Cox, is multi pronged. On one prong, we've got men in Hong Kong marrying women they meet in mainland China, since many of them work there, anyway. On another prong, we've got the whole Hong Kong Women Are Driven, Independent, And Career Oriented And Hong Kong Men Don't Like That thing. Another prong: Hong Kong men are raised to believe they should be hard-working providers, while women who are successful in their own right don't need that; they want romance and Hong Kong men don't quite "get" romance just yet, explains a sociologist quoted in Cox's piece. On another prong, the Numbers Are On Men's Side So They Can Wait Until They're Older To Marry Much Younger Women thing. And on the final prong, something about how Hong Kong women are too picky and won't lower their standards. Hello, Brooklyn.