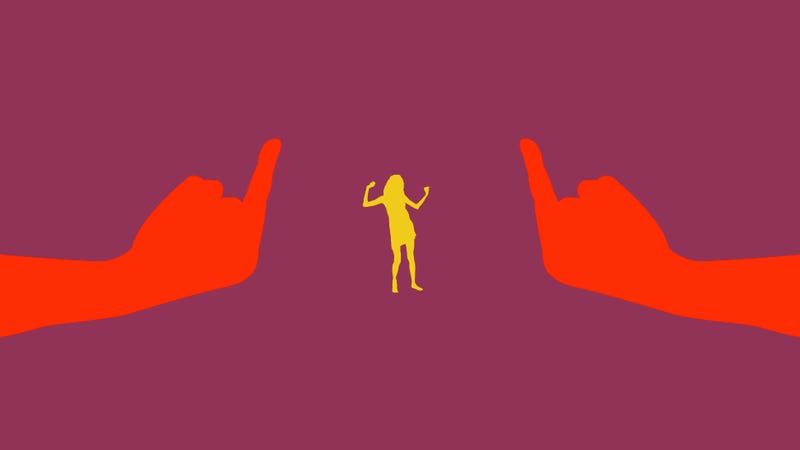 At some point or another, someone or maybe lots of someones are going to dislike you. Hell, they might even dislike the entirety of your digestive system that we call guts, to the extent that they will use the word hate. Yes, there are many levels of hate, but I'm really talking about the lowercase kind. It's not violent. It's mostly vibe-y. It's really just there. Intense dislike. The not liking of all the things about you that make you you. Or maybe just some of those things. Either way, it's probably unavoidable at some point, online more than ever, so really you just have to learn to deal.
It will surprise perhaps 1.8 (new) readers that I have some experience being hated. Something about me, often when expressed in verbal form, just tends to stoke the ire. I have many many friends who can attest to this. Strong personalities and opinions, these things are more easily hated than mild-mannered get-alongness. Duh.
But here's something really important to point out, if you're one of those people who gets hated often or even just one time too many: Not being hated doesn't necessarily mean you're super great. It just means you aren't offensive. I should clarify: Not being hated SOMETIMES means you are such a great, nice, genuine, awesome person that you simply don't make enemies because how could anyone hate you, you are so gentle and kind and lovely. Other times it means you're basically oatmeal, and no one has even noticed enough to realize that you're completely insufferable. But, hey, also lucky.
But there are a few sentiments in the world of hate-talk that have always bugged me.
"If you're pissing people off, you must be doing something right!"
Sure, sometimes. Being hated could mean that you're saying something true but uncomfortable. But it can also mean you're just being a dildo. How do you really know? This guy is getting some serious hate, but he's not some freedom torch of truth. He's super dicky. No question. I think you realize this when everyone you actually know is like, no really, you were being a dicky dildo and it's time to own up. I hope that guy's friends told him so.