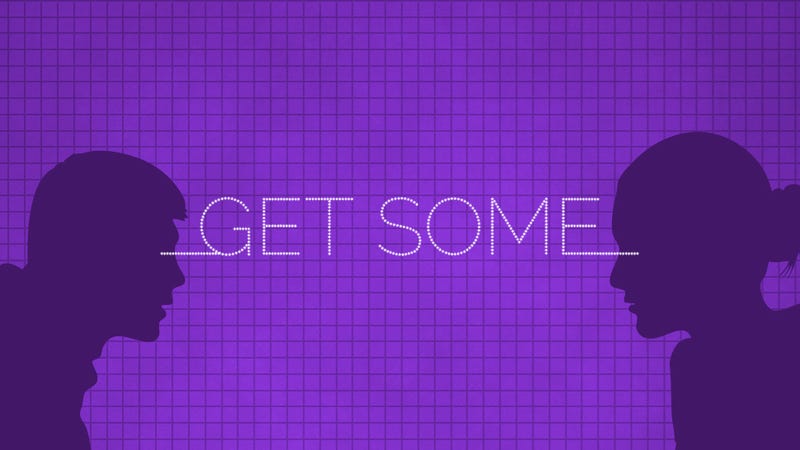 Ah, flirting—one of life's greatest mysteries! Right up there with Jimmy Hoffa's bones and "Does grandpa have e-mail in heaven?" and "What is a Kellan Lutz?" and "Why doesn't Barty Crouch Jr. just PORTKEY HARRY TO VOLDEMORT'S HOUSE ON DAY FUCKING ONE OF TERM instead of orchestrating a pointlessly elaborate long-con that involves blast-ended skrewts, the entire International Department of Magical Cooperation, and no guarantee whatsoever that Harry will even win the fucking trophy!?!?! Like, how about, 'Hey, Harry, could you hold this quill for a second?' BOOM, portkeyed." When it comes to flirting—like all of these existential enigmas—the scientific community has remained woefully stumped. Until now!!!
New research out of Webster University in St. Louis has not only proven that "flirting works," it also isolated the most and least effective flirting techniques—from "touching" to "not touching." Huzzah for us all! Loneliness is abolished!
But, JK. What does it really mean to say that "flirting works"? Sure, flirting works when you're good at flirting and you're flirting with someone who wants to be flirted with. But can you "learn" to flirt? I've been pretty vocal about the fact that I think dating coaches and PUA tactics and "game" are cynical, coercive shams designed to bleed insecure men of their money and guilt/nag/intimidate women into unwanted sexual encounters.