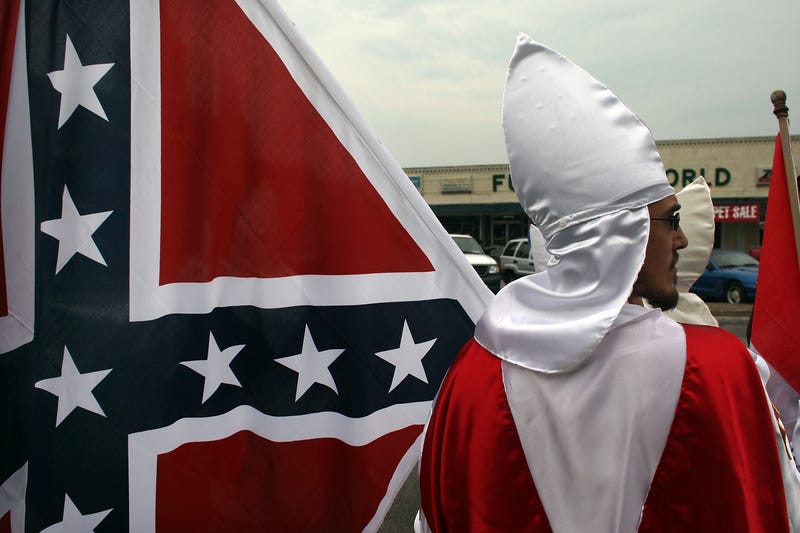 When I think about fascinating, under-covered subjects deserving of a major documentary series, the Klu Klux Klan is the dead last thing that comes to mind. Very sadly, in today's America, anyone who follows the news is bombarded constantly with stories about the KKK and those who sympathize with their white supremacist message

Nonetheless, the New York Times reported on Sunday that A&E is all set to premiere its eight-episode Generation KKK series in January. The show consists mainly of footage obtained from cameras embedded within the KKK community (with permission) over the last year, with subjects including "an 'Imperial Wizard' trying to recruit his daughter into the KKK, [and] an Iraq veteran indoctrinating his four-year old son with racist rhetoric," according to The Hollywood Reporter.
No names are changed or faces blurred, according to THR, and I suspect that has something to do with the fact that, with Trump as President-elect, this group of white supremacists—whose legacy mainly consists of threatening, torturing, and murdering black people—don't feel they need to be ashamed of anything.