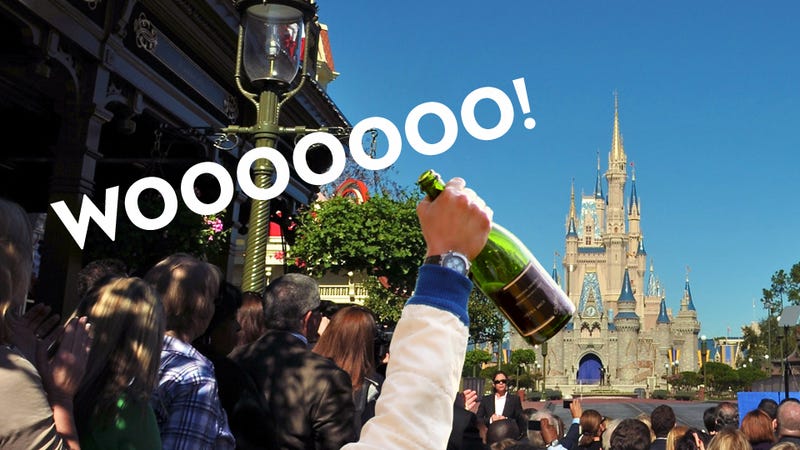 For the spring break of my sophomore year of high school, my father, in an attempt at parent-child bonding, offered to take me on a trip. "Madeleine," he said. "You are young and bright. The world is yours to discover. Tell me anywhere you'd like to go in the continental U.S. and we will go there. Want to go to Oxford and see the home of William Faulkner? We're there! Rather drive through a tree in the Redwood Forest? Gas up, baby! We're headed west! Or maybe you want to see our government in action — Washington, D.C. it is! Name a place from sea to shining sea and we'll be on our way — just you, me and our curiosity."
"Disney World," I said, barely turning away from the TV. He has never looked at me the same way since.
My dad made good on his promise. We flew to Orlando, stayed at a Comfort Inn and went to Disney World. We waited in lines, rode the rides and sweated through our clothes. Then, since there are no sidewalks anywhere in Florida, we walked on a highway median back to our hotel, both silently agreeing that A.) Disney World is terrible and B.) we would never try to bond ever again.
Of course, everything has changed now that Disney World Magic Kingdom has decided to start serving alcohol for the first time in its 41-year history. If today you told me that you, kind generous stranger, would be willing to take me anywhere in the U.S. of A, I'd probably give the same answer that I did when I was 16. Why? Because being drunk at the Magic Kingdom sounds downright magical. Why? I'll tell you why.