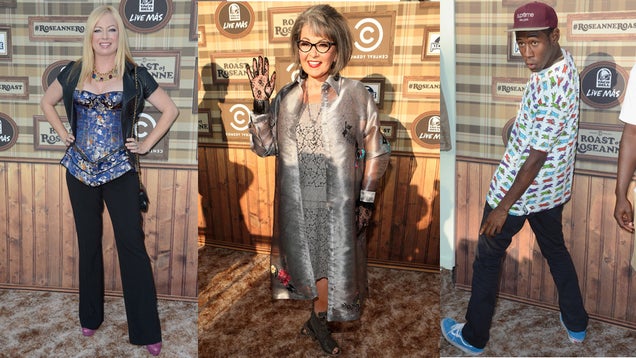 S
The red carpet for Roseanne's Comedy Central Roast wasn't red at all, but the textured, cheap, crappy brown carpet popularized in the late '70s/early '80s. With a front door entrance, hanging coats and twood paneling and wallpaper, the entire step-and-repeat was styled after the infamous living room from Roseanne. Unfortunately, the clothing the attendees wore wasn't nearly as inspired.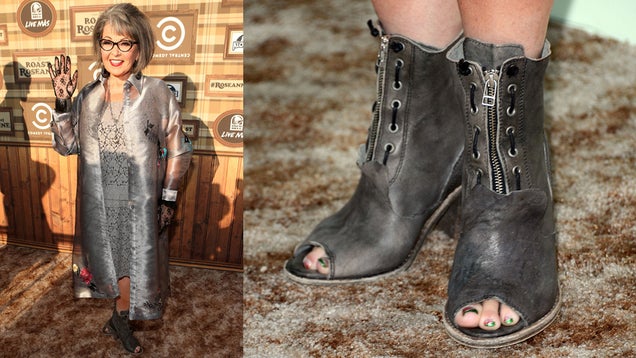 S
Like most comedians, Roseanne was never known for being a fashion plate, so it's kind of pointless to even attempt to hold her to some kind of sartorial standard. Although I will say that her sweet grandma face and sinister boots and gloves make her look like the type to lure children into her gingerbread house with designs on cooking and eating them.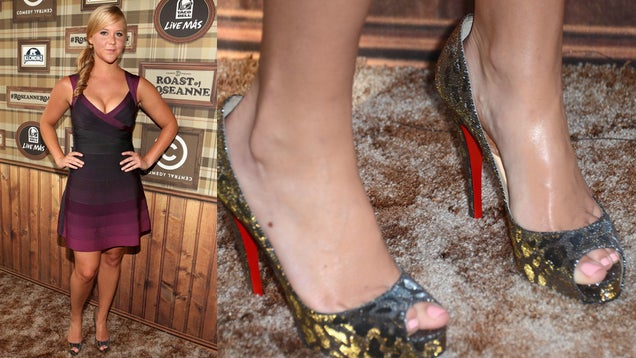 S
Amy Schumer in a bandage dress and Louboutin's, giving us passé realness.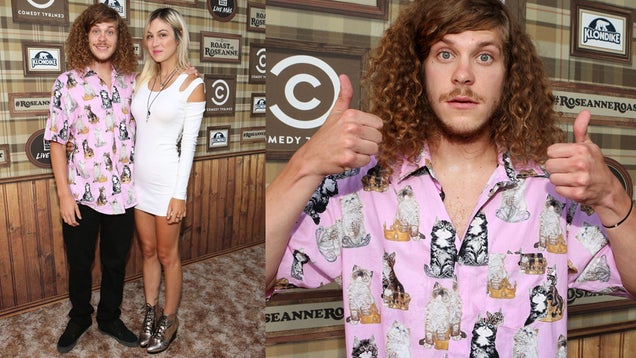 S
Blake Anderson's cat shirt is extremely tight butthole.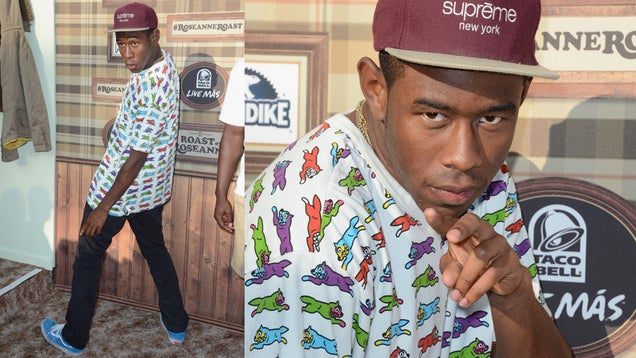 S
Tyler the Creator showed up for some reason.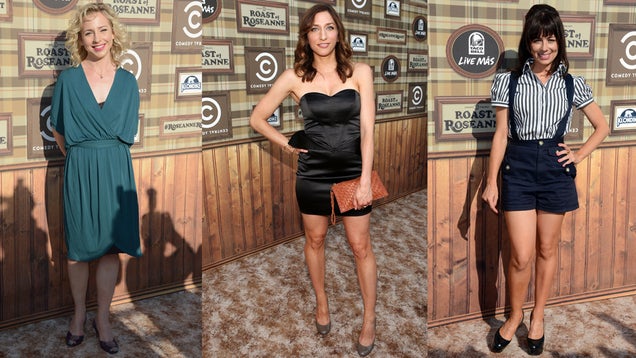 S
The First Becky, Chelsea Peretti, and Natasha Leggero.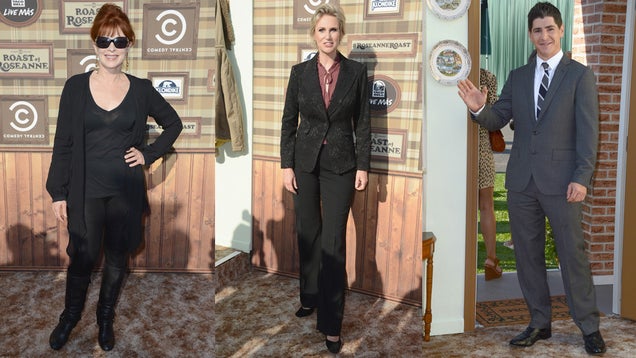 S
Frances Fisher, Jane Lynch, and DJ Tanner.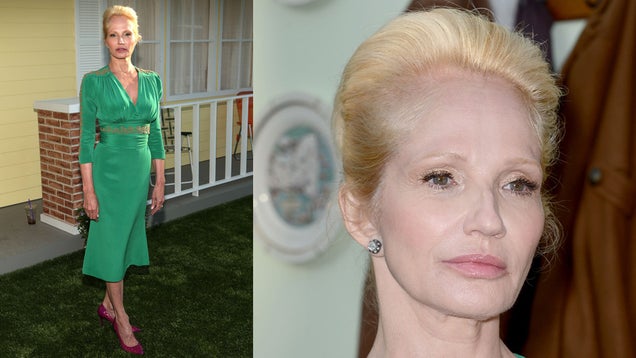 S
This '40s-style dress is so perfect for Ellen Barkin's figure, but if I were her, I'd fire my hairstylist for making me look like a balding alien.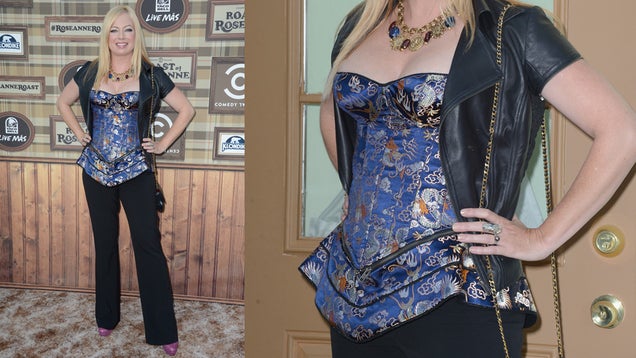 S
A washed up actor in ill-fitting oriental fashions? Traci Lords is the new Steven Seagal.