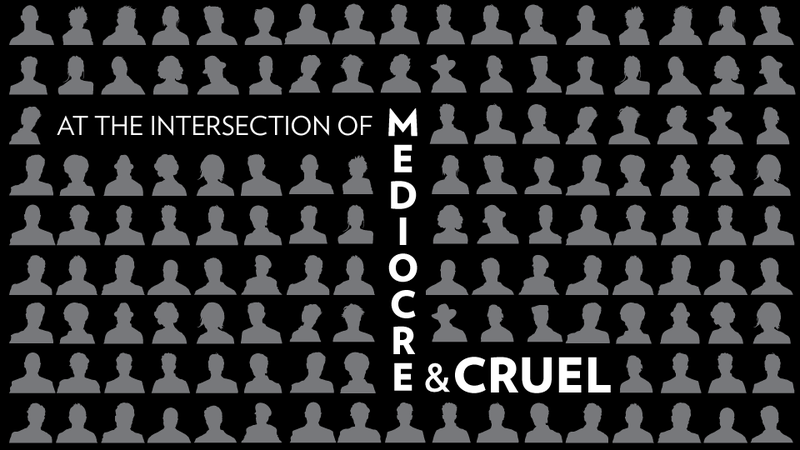 "Guy On The Internet" is a term we came up with to describe a certain sort of person you meet online (maybe it's a guy, maybe a woman, whatever). You have no idea who they are or what they're like in real life; that doesn't really matter. Online, they behave exactly as the Internet tells them to behave.
There are a lot of these people. Recently, as you may have seen, a feminist blogger/video gamer named Anita Sarkeesian started work on a project examining the representation, and portrayal, of women in the world of gaming. Anyone who's played many video games lately knows that this culture isn't quite an egalitarian Utopia. Sometimes the misogyny is sneaky and casual, and sometimes it's almost unbelievably flagrant, but it's perpetuated on an institutional level.
So somebody wants to examine this critically. Not militantly, not threateningly, not like she's trying to break into your house and steal your video games. Just critically. And holy shit, did this bring out a clone army of Guys On The Internet. They harassed Sarkeesian, insulted her, and repeated "go back to the kitchen, go make me a sandwich" with the same rote, unthinking determination you might observe in the guy selling "mystical life stones" in a mall kiosk. They'll balance your qi! At least that guy isn't trying to take your happiness and self-esteem, just your money.

Humans have fallen for this gag for thousands of years: they're tricked into thinking they're fighting for a revolution, only to do and say the same old shit, the shit that's shackled humanity ever since we decided to start living next to one another. They see a wave of people saying, "make me a sandwich, bitch," and holy shit do they want to belong to this party. Holy shit do they want to buttress the status quo that has stood firm for eons before they ever came along, and totally does not need their help at all.