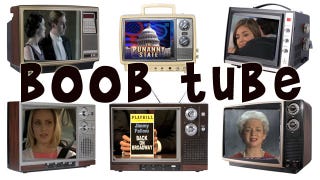 In this week's TV roundup, Maya Rudolph kills on Saturday Night Live, a proposal worth waiting for on Downton Abbey, Jon Stewart takes Virginia to task and a member of the Glee club might be dead.
---
1.) Matthew and Mary shippers finally get some relief.
The fact that Mary might have fucked a Turkish diplomat to death doesn't deter Matthew from putting a ring on it. We could not be happier.