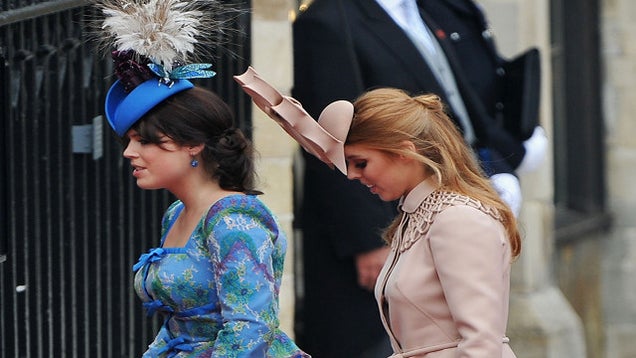 Next to THE DRESS, the big news from Westminster (okay, besides the wedding, too) were the chapeaux. And they truly were good, bad, and really ugly.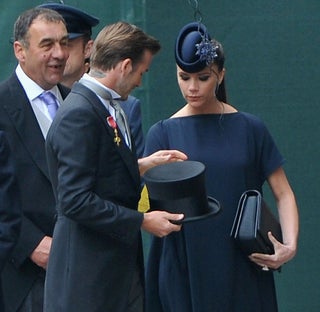 S
What did you think of Posh's sleek topper? I think she kind of rocked it — and amazingly, managed to stay true to her aesthetic. Her husband? Yeah, we need to talk about that James Dean pompadour.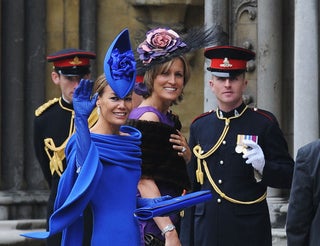 S
Tara Palmer-Tomkinson went all out in vibrant peacock blue. What it lacks in charm, makes up for in drama!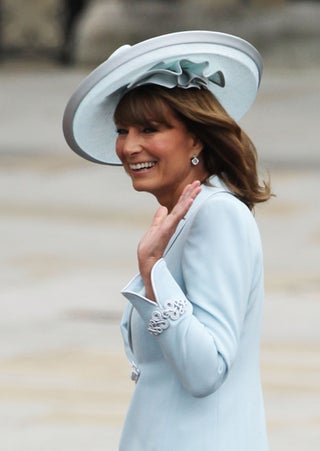 S
Carole Middleton's demure cartwheel is soft and classic. Seems like she struck a perfect "MOB" balance without going to dowdytown. (I mean, a stop there's in the job description.)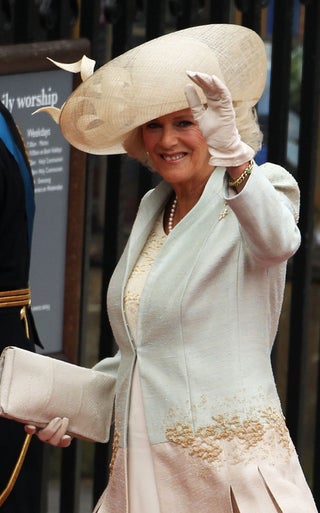 S
Speaking of the classics, a typically restrained choice from the Duchess of Cornwall: a contender for biggest hat of the day.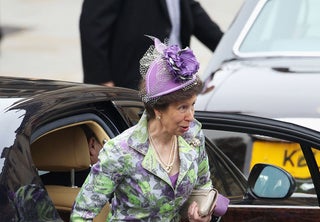 S
Princess Anne channels an Easter egg, a week late.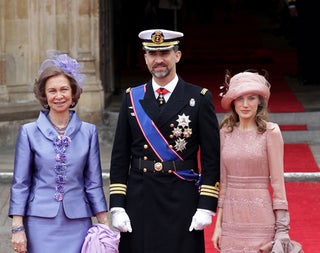 S
The Spanish Royal Family goes sweetly pastel. I guess serious scene-stealing would be a diplomatic faux-pas.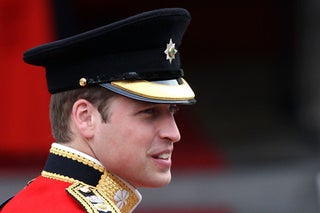 S
I find it weird that people have been praising William's getup when it's obviously dictated by protocol and tradition. But the man can wear a hat!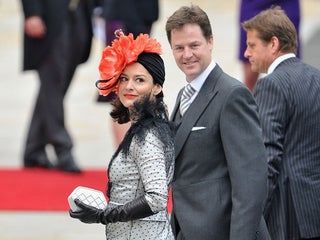 S
By far my favorite hat of the day: Miriam Gonzalez.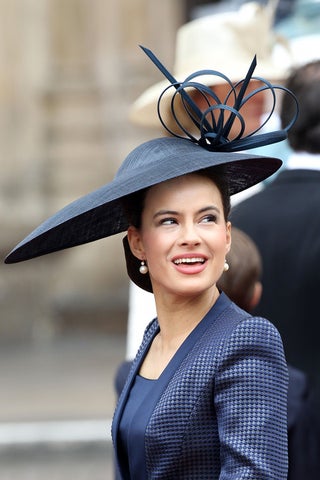 S
Runner-up? Sophie Winkleman, Lady Frederick Windsor.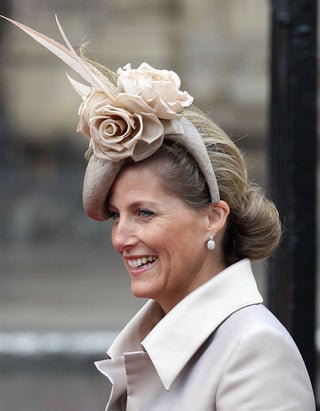 S
Sophie, Countess of Wessex achieves something of an antler effect.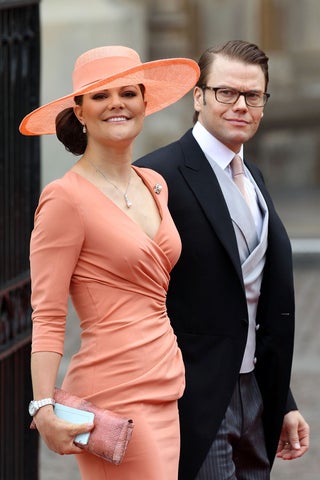 S
Crown Princess Victoria of Sweden embraced the blush trend — one of the few 2011 indications we saw!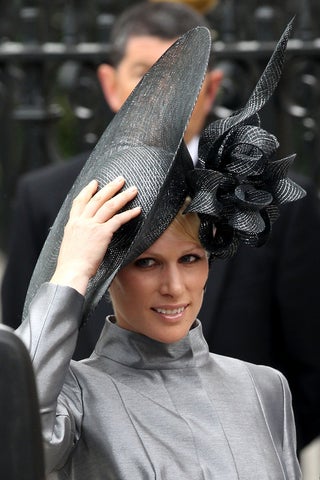 S
Black always adds a hint of modern. Zara Phillips' is seriously fun.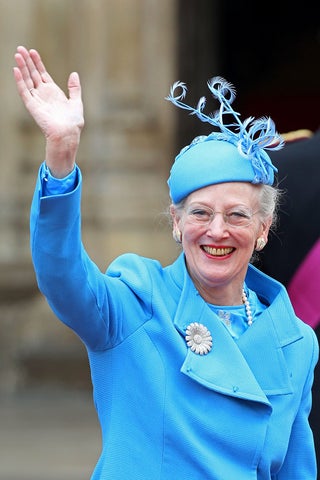 S
Love how whimsical Queen Margrethe II of Denmark is!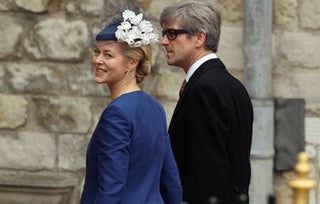 S
We didn't see much flora; Lady Helen Taylor was a happy exception!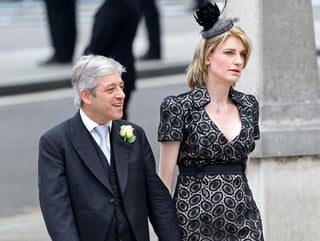 S
I thought there'd be more fascinators like Sally Bercow's!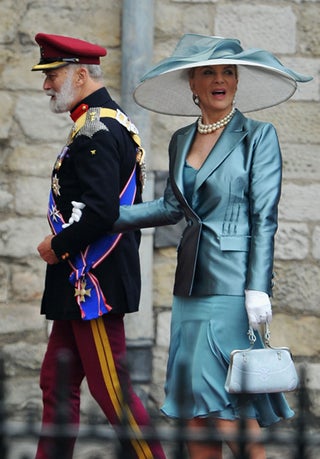 S
Princess Michael of Kent represents the traditional approach.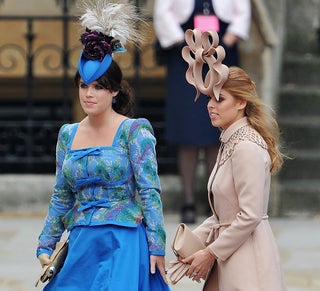 S
I'd call Beatrice and Eugenie's getups "controversial," but I think they were universally panned.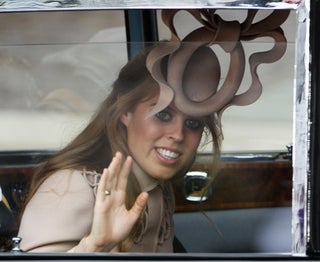 S
This large pretzel is why; shades of
The Producers!