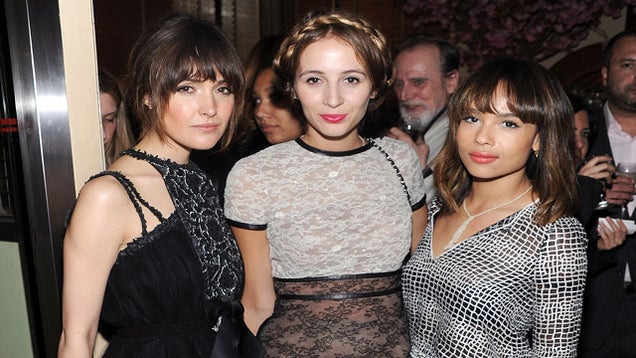 Was there a dress code? Or do stars just hear "CHANEL Tribeca Film Festival Artists Dinner" and assume through long practice that it's an occasion for black and white?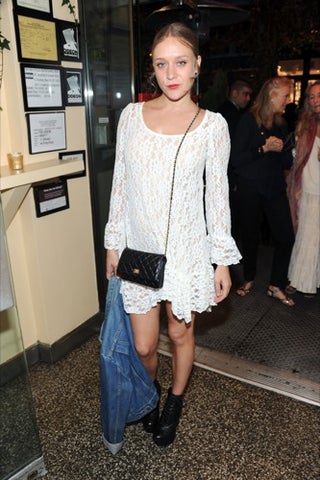 S
Of course Chloe Sevigny would take the 90's-lace trend right up to the Poison Ivy line and walk it.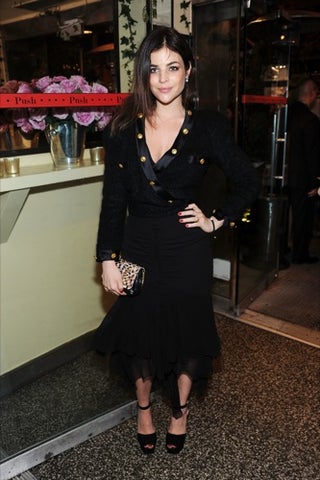 S
Julia Restoin-Roitfeld has chic in her genes. And, um, her clothes.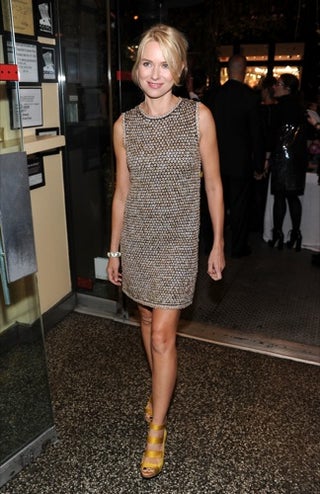 S
Naomi Watts pulls off this kinda-mod, kinda-90s sheath. Whether she can sit in it without serious rug rash is another question.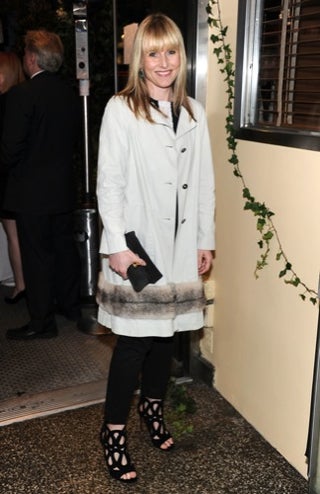 S
As the great Bill Cunningham might say, the story here is all about Amy Astley's shoes.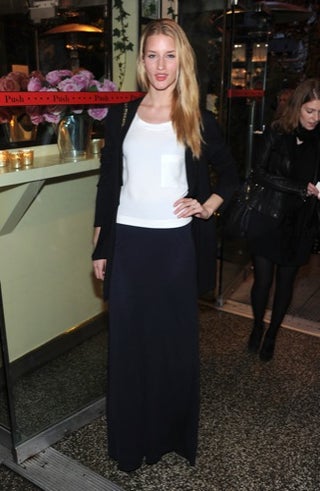 S
Linda B. looks chic and cool, but allow me to rant: I am so sick of everything having this lone pocket. I spent three hours last week on an unsuccessful search for a pocket-less top. No. It can't be done. I guess people want to have something to hook a pen on.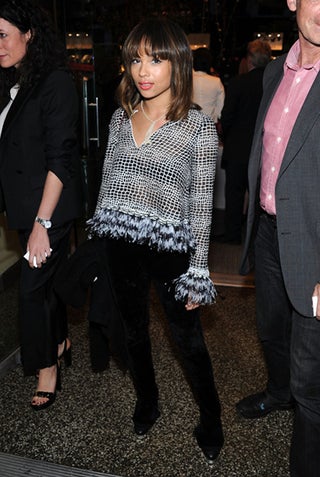 S
This fringe thing needs to end, now. You're on notice, Zoe Kravitz.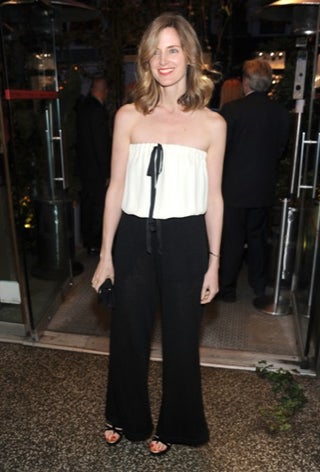 S
I appreciate where Amanda Beard is going with this, but it does detour into harlequin-land.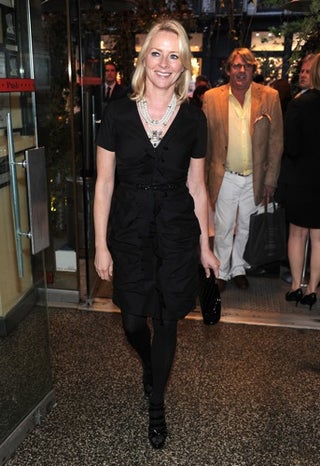 S
For Linda Wells, it's all about the jewels.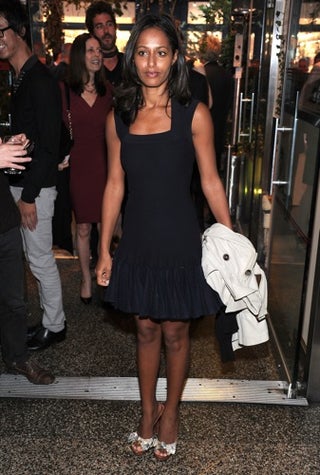 S
Rula Jebreal.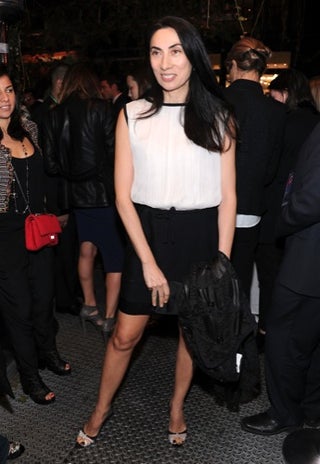 S
Ann Doung. No, seriously, did the invite specify "black and white?" Like in the first season of "The Hills?"
S
Wow, there is a lot going on with Rose Byrne's dress: she's getting a bit lost in the shuffle.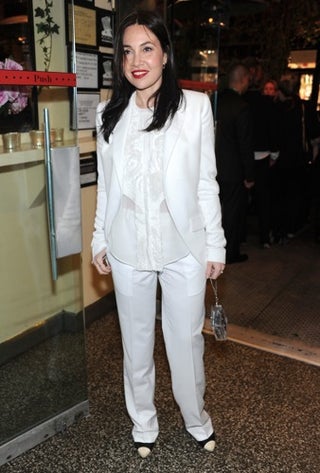 S
Fabiola Beracasa channels Bianca Jagger.