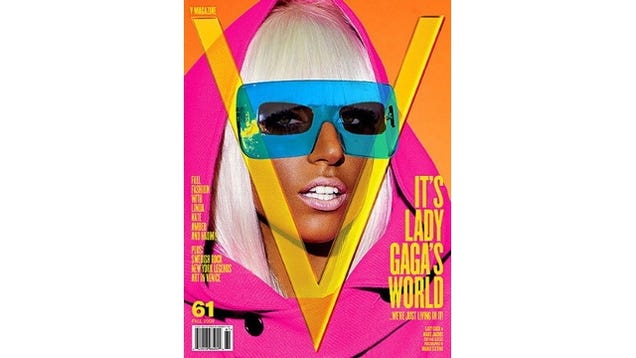 Lady Gaga is going to be a columnist for V. She says she will be covering "FASHION+ART," so at last we'll have someone to direct all our meat dress, latex, Alexander McQueen, and lobster hat-related wardrobe questions. Each issue, her column will feature a different head shot. Fans can contribute their own drawings of Gaga for consideration for the summer issue by April 3. [@Vmagazine, @ladygaga]
---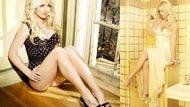 Britney Spears
wears
Dolce & Gabbana
clothing in the (HEAVILY 'shopped) promo portraits for her new album. The designers are excited about this. "
We love Britney
and we love to dance to her new songs! We can't wait to hear the whole album! She has always been among our favourite artists...because she has been able to remain true to herself and to her style throughout the years.
With her music she influenced and inspired generations of people for more than 10 years, always staying at the top, and we can't but congratulate her for this new, important achievement.
" [
Telegraph
]
---