Last night's episode was a patriotic tribute to America, the land of the free, where a woman can have a freakin' chorizo. Each racer had to create a clip for the troops overseas. Alexis Mateo revealed that she had dated a man who then left her to serve in the armed forces. Despite her sadness, she created a hilarious video, complete with catchphrase: BAM.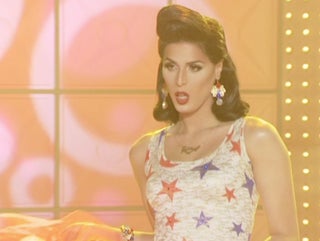 S
On the runway, Carmen Carrera rocked Dita Von Teese war-time victory curls and looked simply stunning. That did not prevent her from landing in the bottom two, however, and she and Yara Sofia had to Lipsync For Their Lives.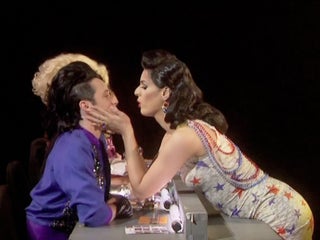 S
While lip-syncing, Carmen decided to plant a kiss on guest judge Johnny Weir.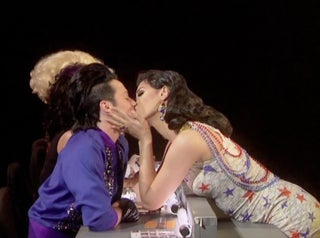 S
He leaned in for it!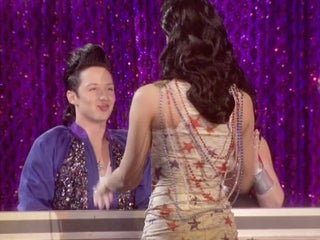 S
Carmen left some lipstick behind… hot.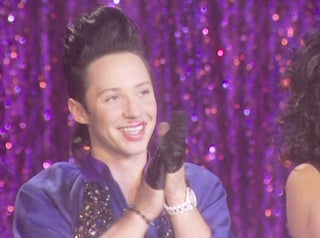 S
Johnny loved every minute of it.