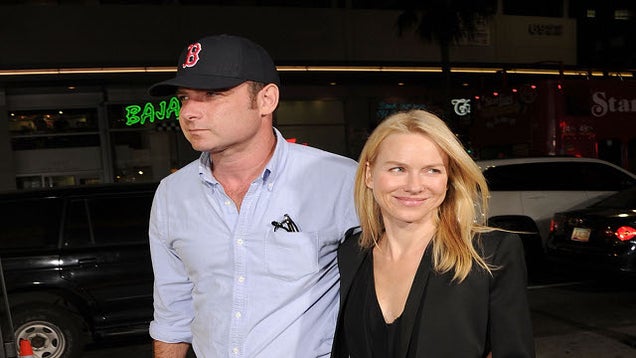 Paul is that movie about a slacker alien. Who'd have thought it would have a nifty red carpet full of real human beings?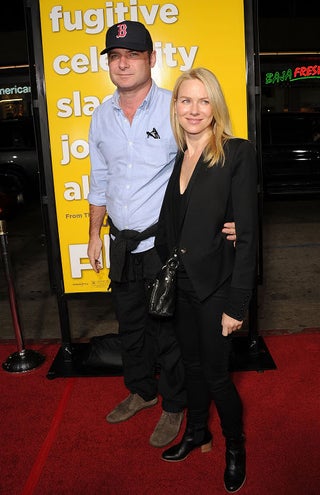 S
Liev Schreiber and Naomi Watts in normal-people drag. It's only semi-convincing.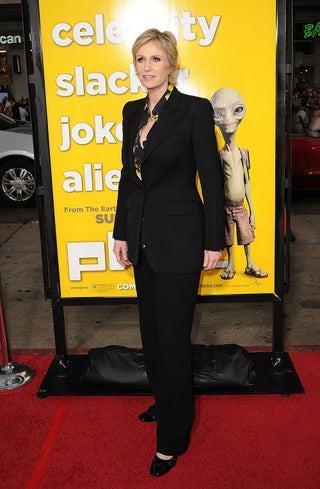 S
Jane Lynch rocks classic suiting...and a comfy shoe. Hey, it
does
star a stoner ET.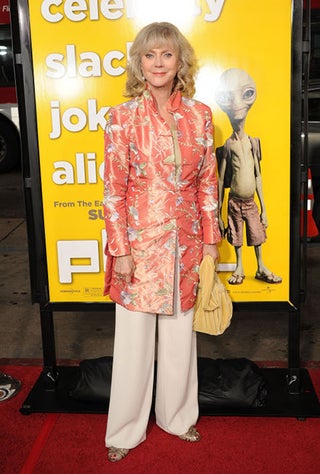 S
Blythe Danner in her favorite, easy elegant silhouette.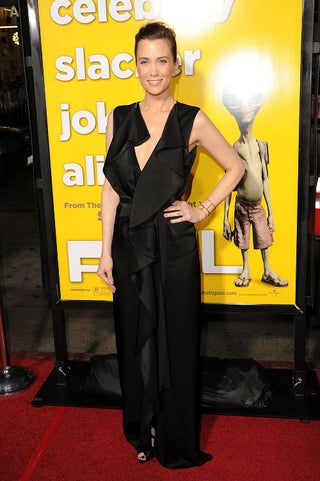 S
Kristen Wiig, eaten by a massive ruffle on an otherwise classic frock.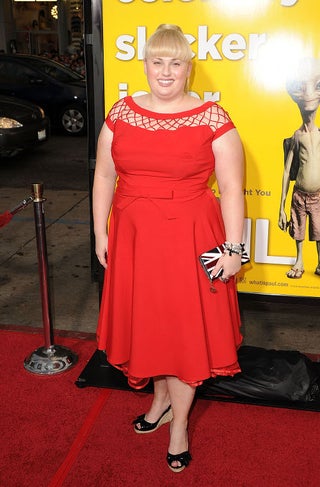 S
Rebel Wilson goes for total pin-up, complete with crinoline.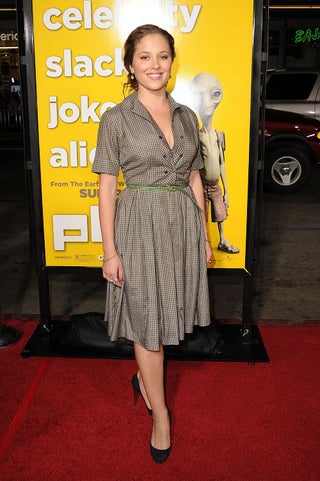 S
Margarita Levieva also skews retro — possibly even vintage.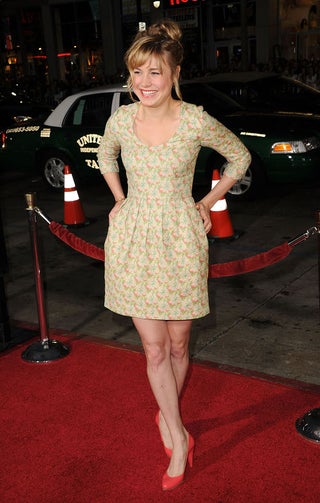 S
Brie Larson could not be sweeter.