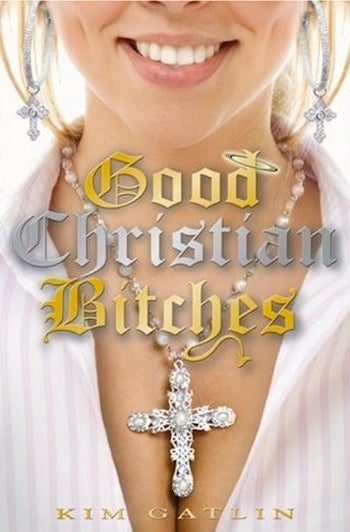 ABC is developing a pilot based on the novel Good Christian Bitches and predictably, the show is already being attacked for being offensive to both Christians and women.
The shitstorm may be a little premature, as the network hasn't even picked up the show yet. There's a good chance that it will become a series, since it's being produced by Darren Star and networks are always hunting for the next Sex and the City, however the title could definitely change.
According to the author's website, the book is:
The devilishly fun, yet strikingly honest, tale of Amanda Vaughn, a recently divorced mother of two. To get a fresh start, she moves back to the affluent Dallas neighborhood where she grew up. In an Alfred Hitchcock Presents, Desperate Housewives on steroids style, her old friends are already out to destroy her reputation.

In the whirling midst of salacious gossip, Botox, and fraud, Amanda turns to those who love her and the faith she's always known. Will the Good Christian Bitches get the best of her, or will everyone see that these GCBs are as counterfeit as their travel jewelry?
This week Fox News reported on the "uproar," and quoted Christian publisher Tessie DeVore as saying,
"I find the title offensive. I don't think those two words should be combined... A show like this can damage perceptions [of Christians in this country]."
Yana Walton from the Women's Media Center added,
"It is not an appropriate term to use to describe any woman, regardless of their faith. Entertainment media, especially music and films, have been normalizing misogynistic language for years."
We've discussed issues surrounding the word "bitch" before, and concluded that there's no real consensus on whether it's always derogatory or has gone mainstream and lost its edge (see: "It's Britney, bitch.")