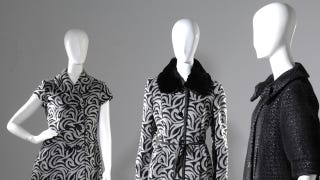 One researcher has found something that should surprise nobody: women want to buy clothes more if they see them on models who look like them. Will advertisers actually take notice?
According to the Guardian, Cambridge PhD student Ben Barry is about to publish the results of his study of 3,000 women in the UK, US, and Canada. He summarizes his findings: "the vast majority of women significantly increase purchase intentions when they see a model that reflects their age, size and race. If you speak to consumers on the street about my research, nobody is surprised –- consumers are light years ahead of the fashion industry in that they want to see diversity." So if women not only want to see better representations of themselves, but are actually more willing to crack open their wallets in response to those representations, will the folks currently trotting out the same body type (and age, and race) over and over actually rethink their strategy?
Some fashion magazines are already doing so — and profiting. The Guardian's Emine Saner notes that Brigitte and Essentials, two magazines that use non-models, have seen increased sales recently. And Look, which uses some larger models, has fared better in this difficult climate for magazines than many of its competitors. Look editor Ali Hall says clothing companies are following suit: "A lot of advertisers are using curvy models themselves in their own campaigns."