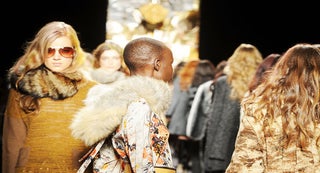 S
Tracy Reese designs clothes that are feminine, fun and — fashion word! — wearable. This collection was no exception, a combo of ladylike and boho whose palette, according to the designer's statement, was made up of "a shot of metallic, antique copper and silver, or a vibrant pop of raspberry, aqua or amber...breathing new life into muted neutral tones of toffee, black, brown and gray." Oh, and they walked to Kanye West.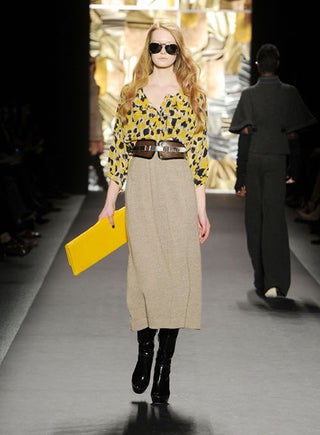 S
Reese hit the 70s trend hard in recent seasons, and the Me Decade-inflected pieces were still amongst the coolest.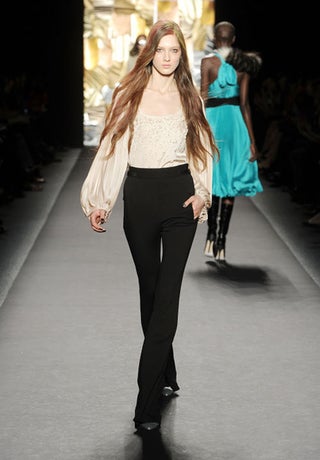 S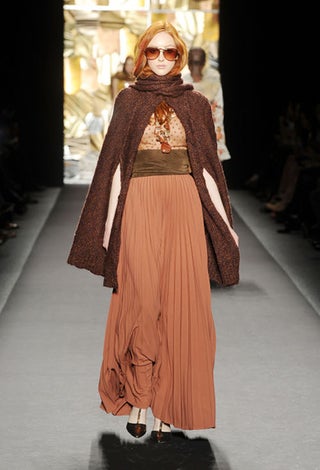 S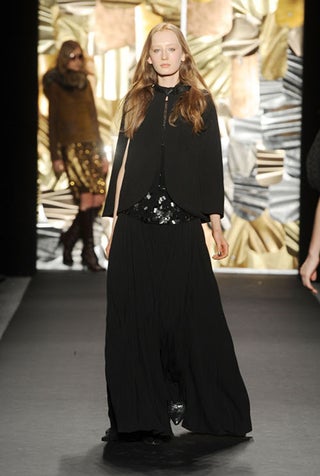 S
Like the rest of the collection, there was a lot going on here: even within this trend, we saw everything from Annie Hall to Band-Aid groovy.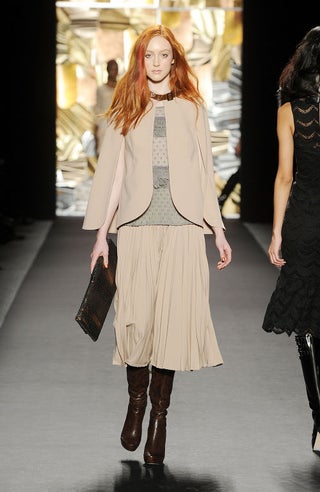 S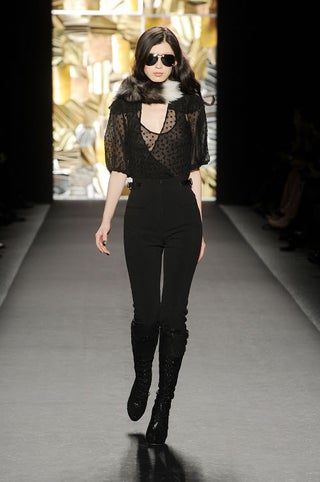 S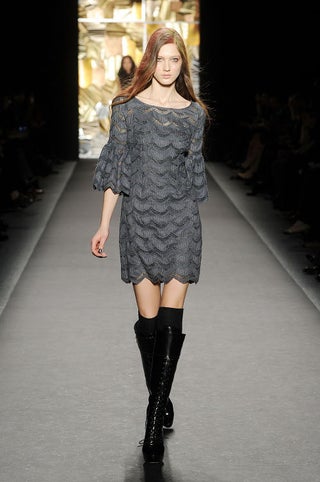 S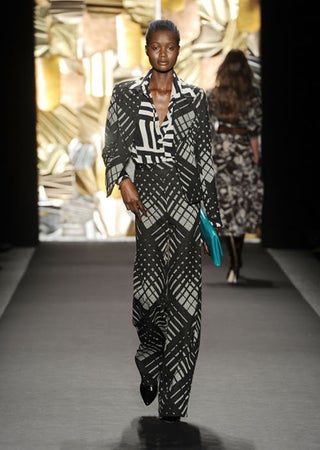 S
Another trend to which you may find yourself bowing in recognition (if you're in the habit of doing that to trends) is prints — well-represented.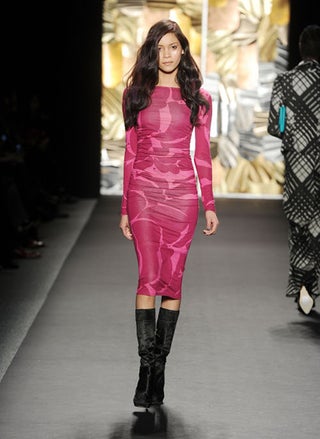 S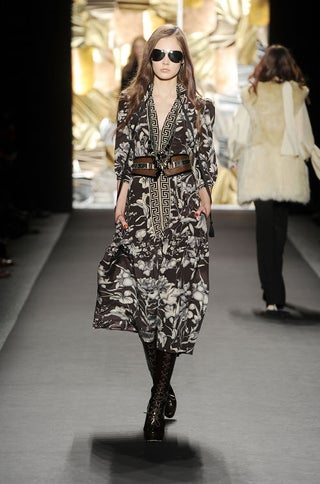 S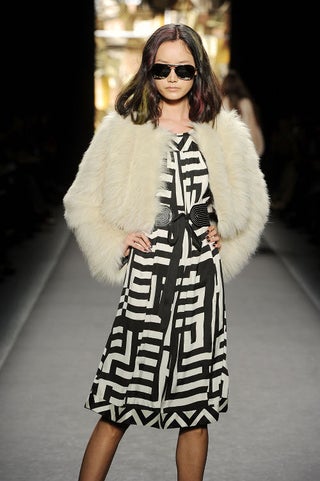 S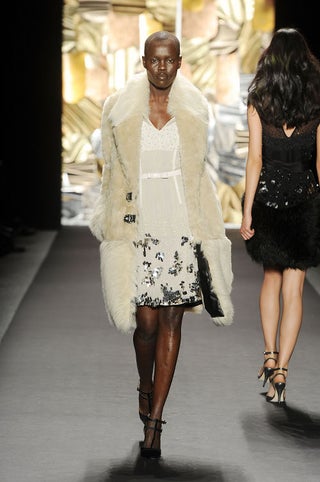 S
And activists will have their tofu-cream pies at the ready come fall: fur is
everywhere
. And Tracy Reese bedecked her models in pelts of all kinds.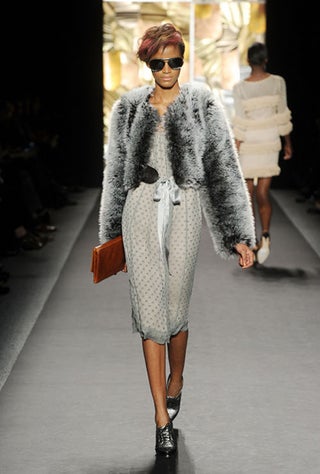 S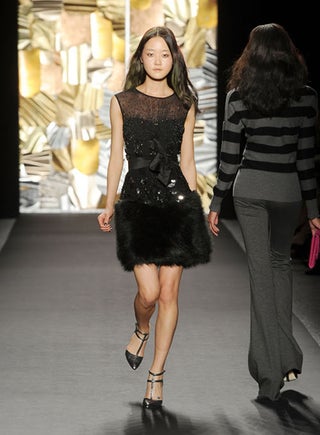 S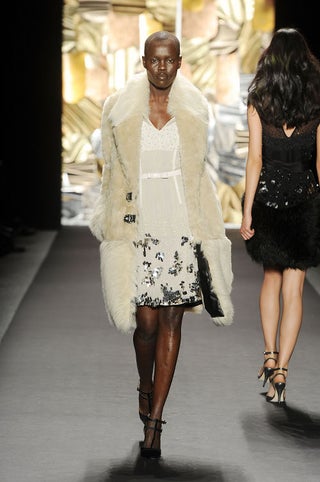 S
In some cases, this detracted from the beauty of the flirty dresses.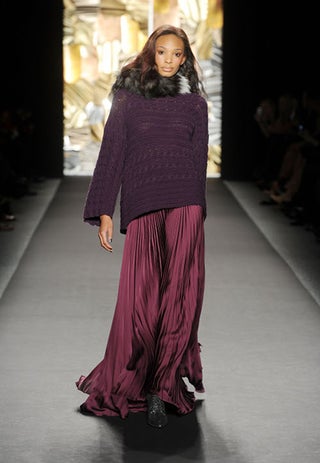 S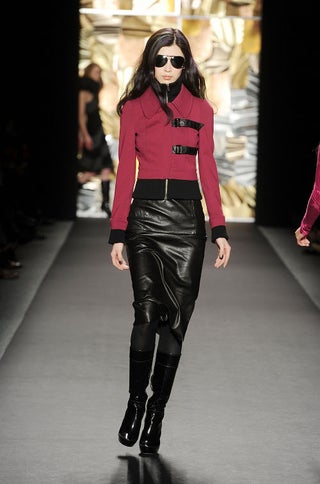 S
Those metallics and brights came into their own with polished, uptown-girl silhouettes; think Olivia Palermo and you're on the right track.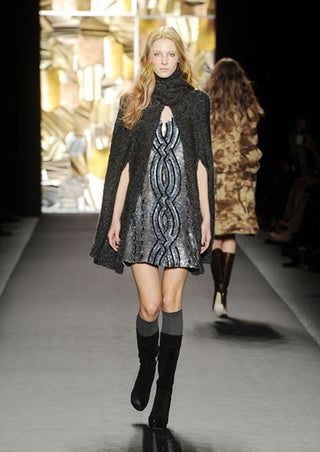 S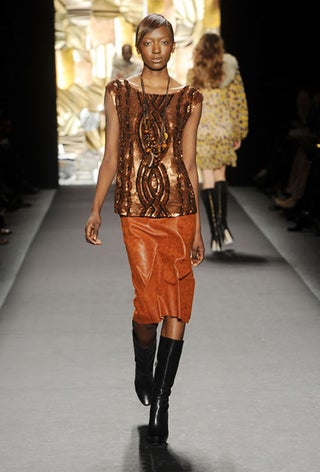 S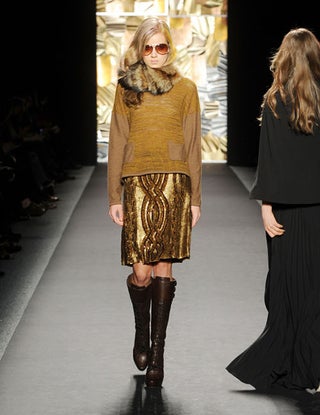 S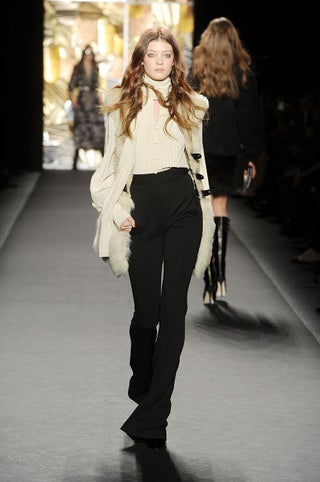 S
Getty" />