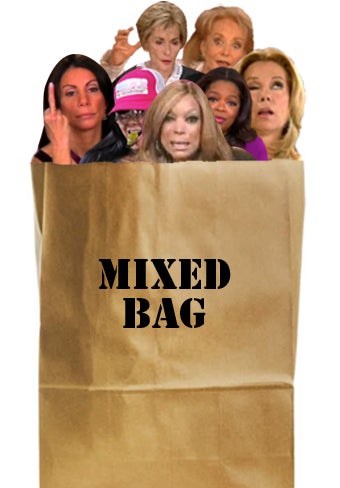 In this week's compilation of pop culture crap, Dr. Phil teaches us how Rock of Love has negatively affected our nation's youth, Bill O'Reilly's feud with Snooki, and expectant mothers doll up for delivery.
1.) Girl idolizes Rock of Love contestants.
So Dr. Phil took the appropriate measures and surprised her at the end of the episode by sending her to rehab.



2.) Snooki vs. O'Reilly?
Well, not really, but that's how The Insider would like to make it appear. Actually, Bill O'Reilly claims to not really know who Snooki is. See! He's not that different from our president after all.