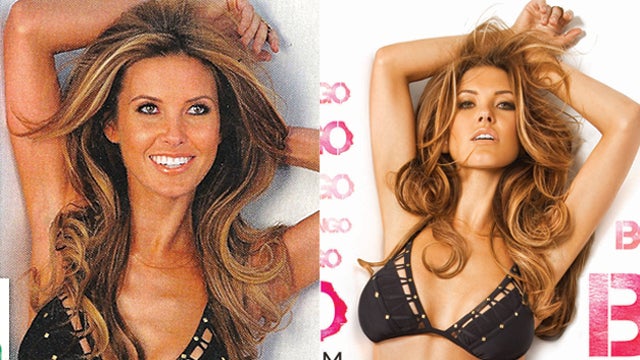 S
So often, we see celebrities and models digitally slimmed for ad campaigns. But in Audrina's Bongo ads, it appears as though her slim physique was made slightly softer and less bony. A woman just can't "win."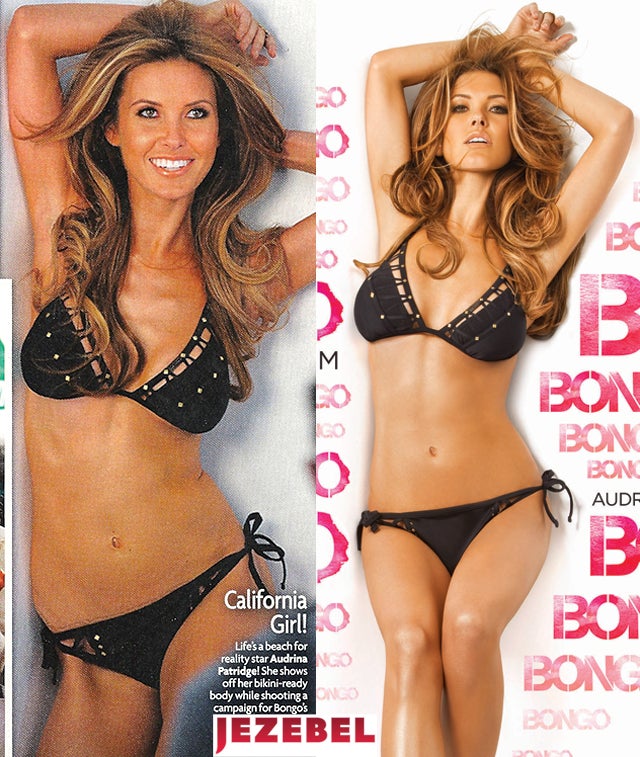 S
On the left: A behind-the-scenes shot from the Bongo photoshoot, which was printed in this week's Star magazine. On the right: The new Bongo ad. Sure, the pose is different (and what is that pose, exactly? Is she lying down? Standing up?), but on the left, she's got some angles in her hip bones; they've been turned into curves on the right.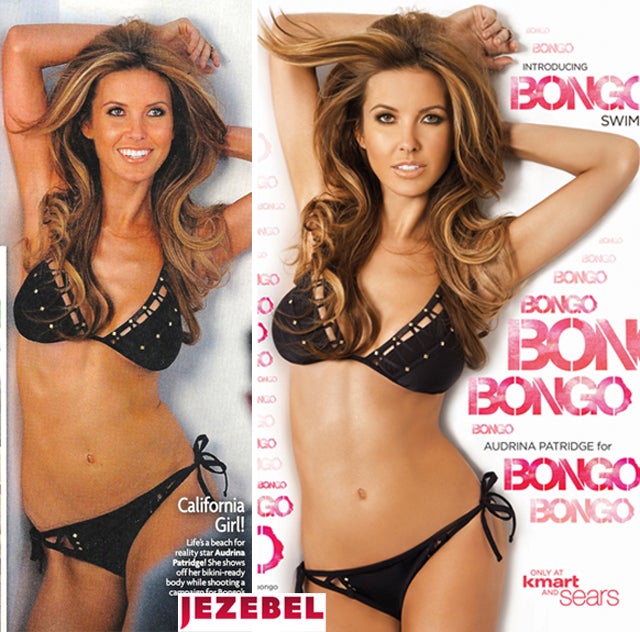 S
Another version of the ad. It's almost like they added weight in the belly!
In any case, subtle work, but a reminder of how much work goes into "perfecting" images of already thin women. Eh, at least her hair looks great! (See all the Bongo ads here.)
Audrina Patridge's New Bongo Ads Are As Sexy As You'd Think [MTV]