Did you go to the Critic's Choice Movie Awards last night? We wanted to, but our evil stepsisters made us stay home and scrub the floor instead. Luckily, we have photos to show us what we missed!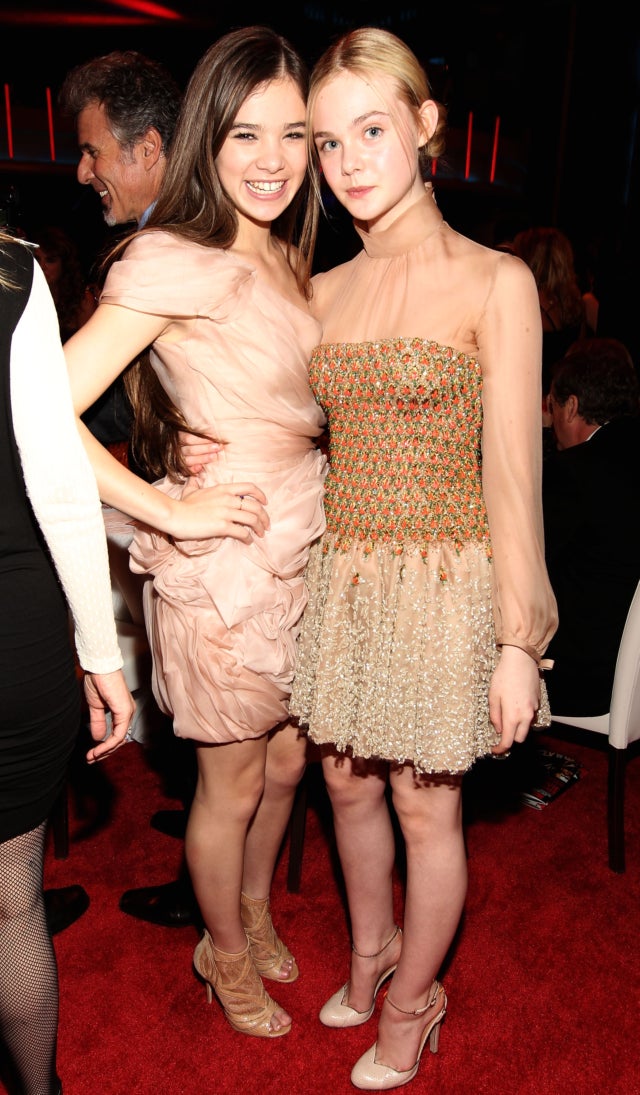 S
Teenage fashion icons Hailee Steinfeld and Elle Fanning wore complimentary colors and looked lovely as can be.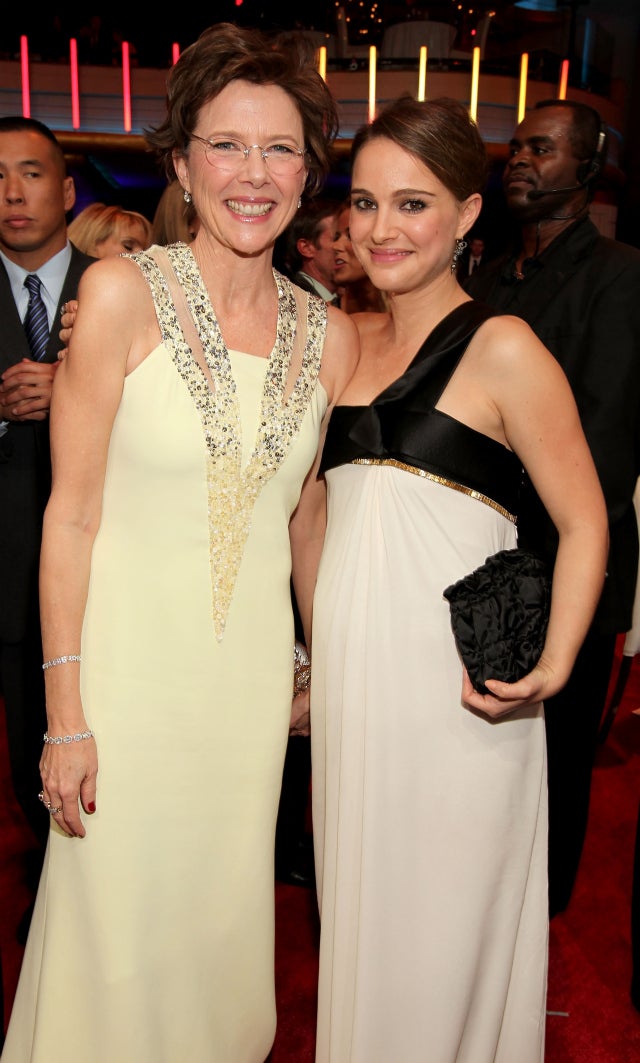 S
Annette Bening demonstrated why men should make passes at women in glasses, while Natalie Portman goes conservative in solid colors.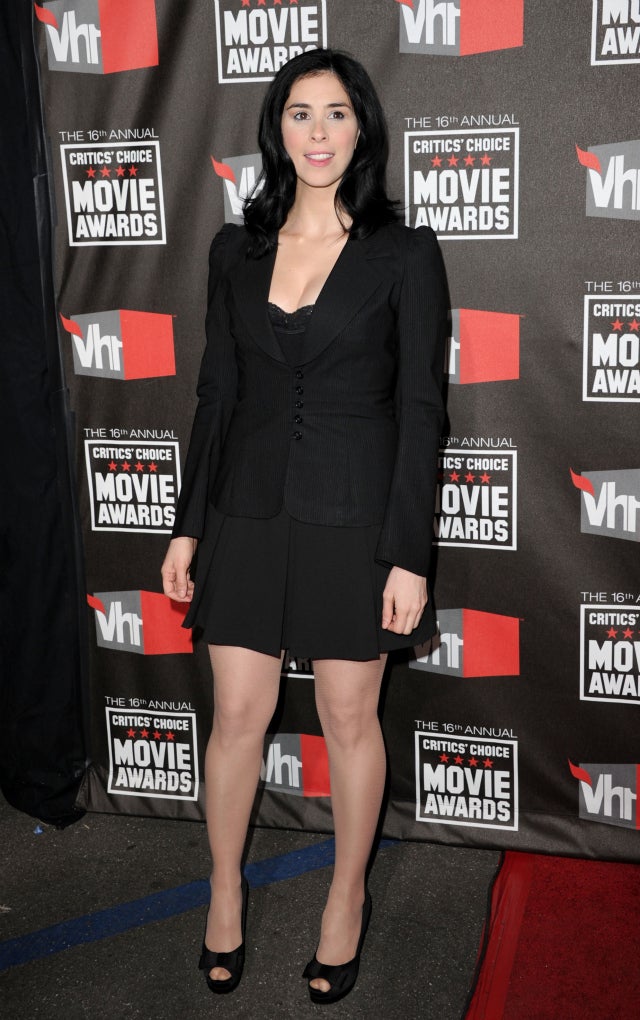 S
Sarah Silverman kept it simple—maybe too simple?—in all-black. Kind of businessy, like she's going to head back to the office after the ceremony to finish up that accounting.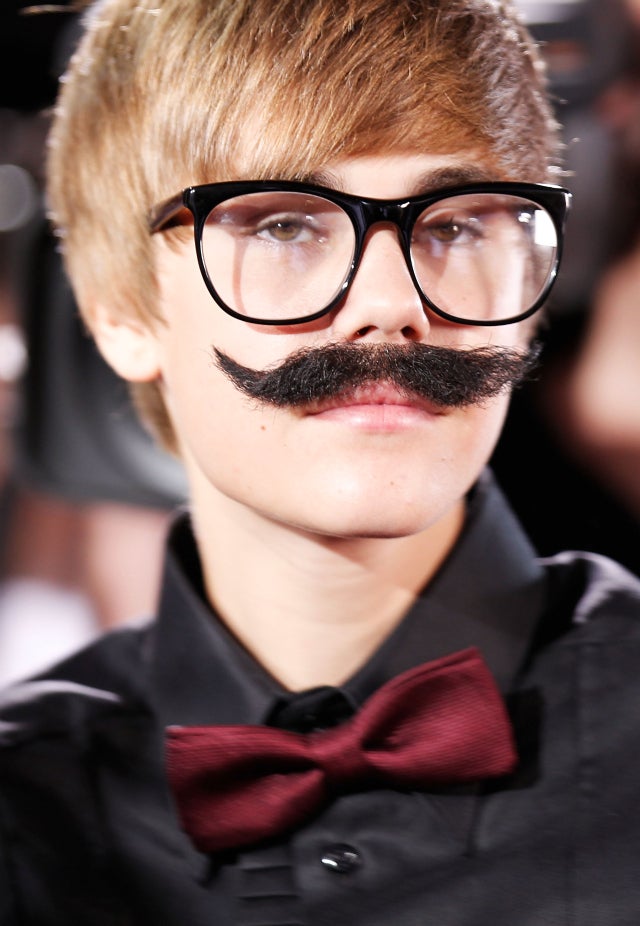 S
Something about Justin Bieber seems different. Is it the bow-tie?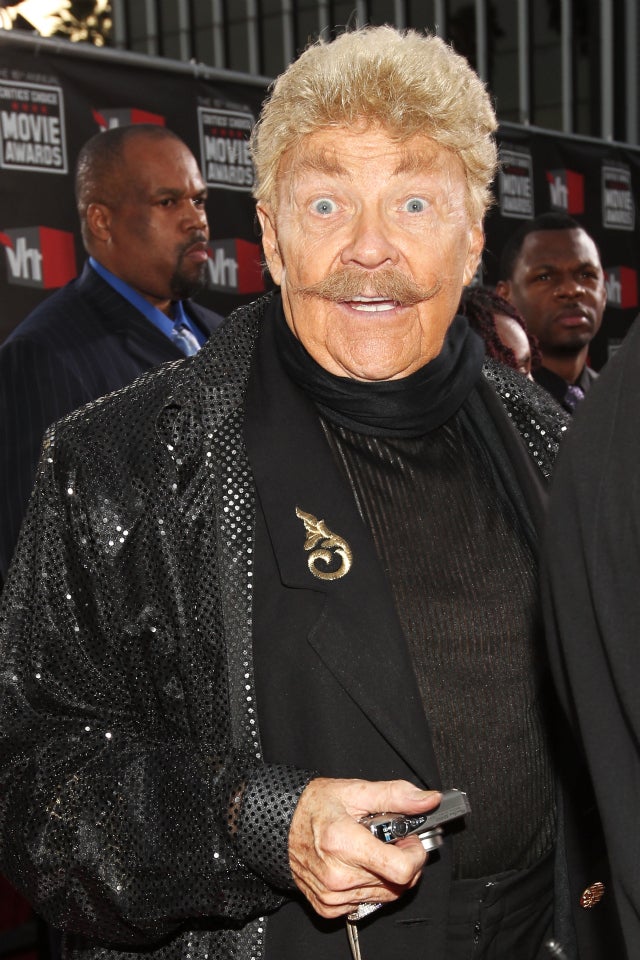 S
Rip Taylor showed up with his mustache. It's authentic, unlike that Bieber kid's.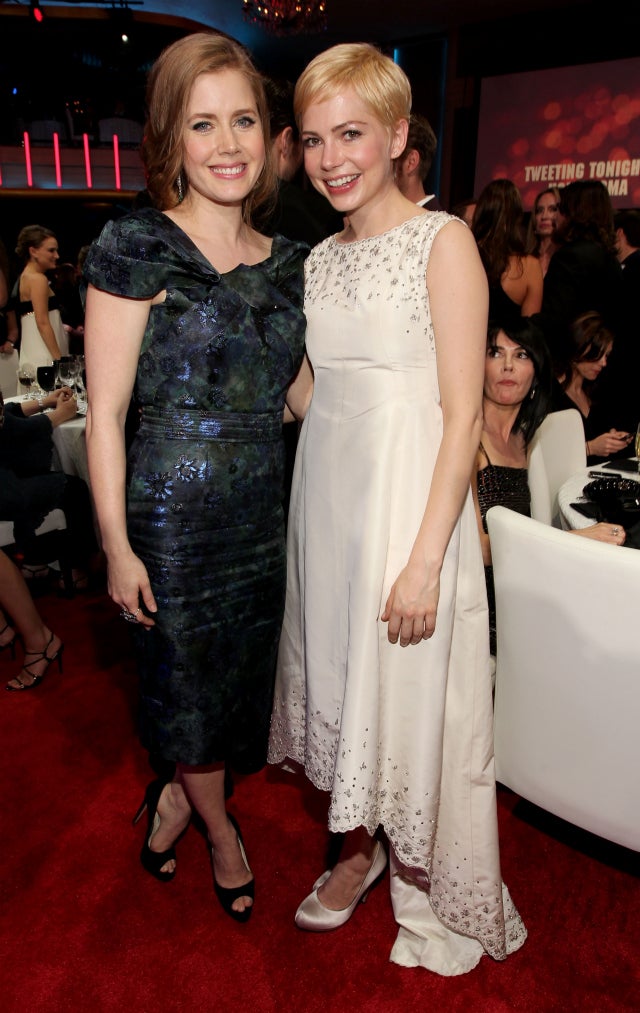 S
Amy Adams and Michelle Williams are shiny and sparkly.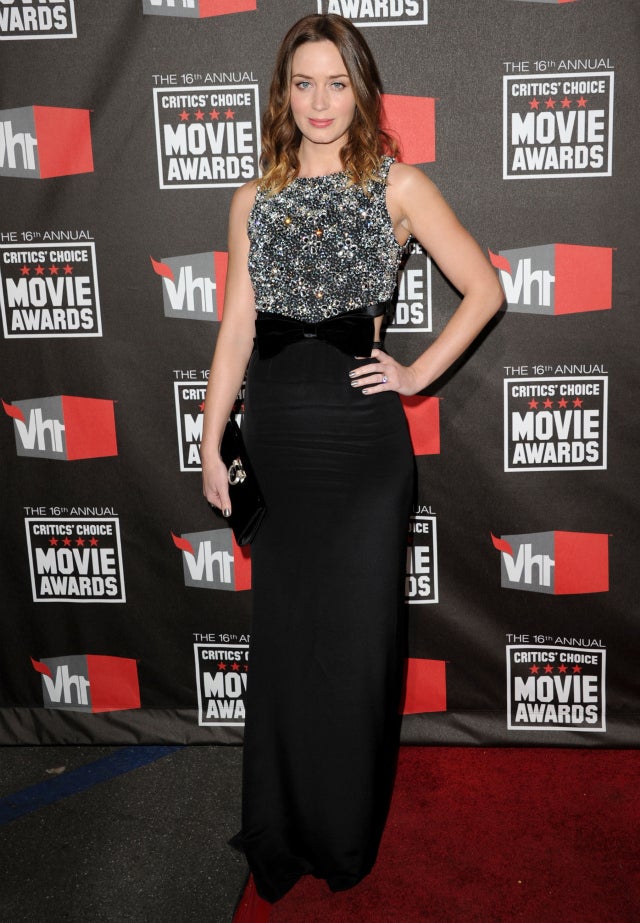 S
You can't tell by the picture, but Emily Blunt went bespectacled for much of the show. So many specs! Maybe myopia is "in"?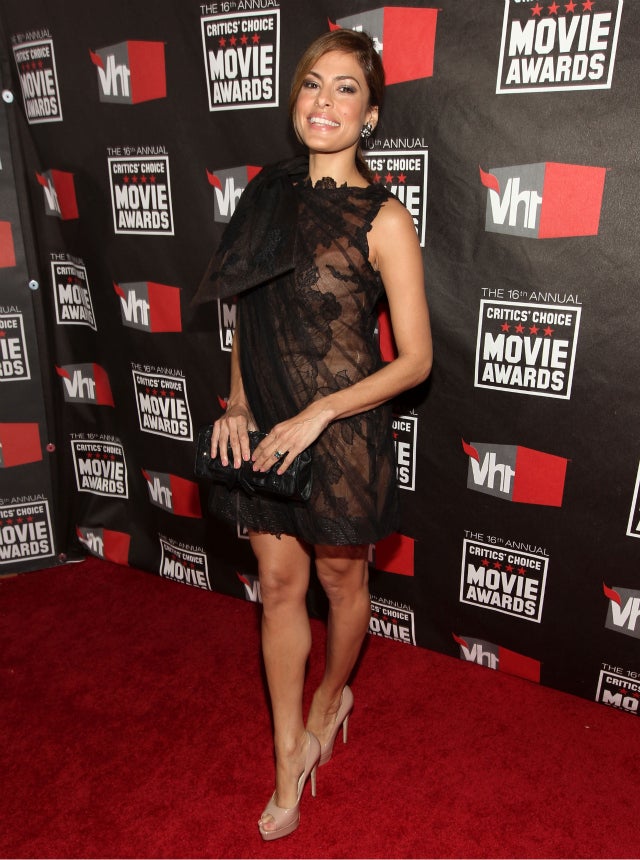 S
Not too sure about this look, Eva Mendez.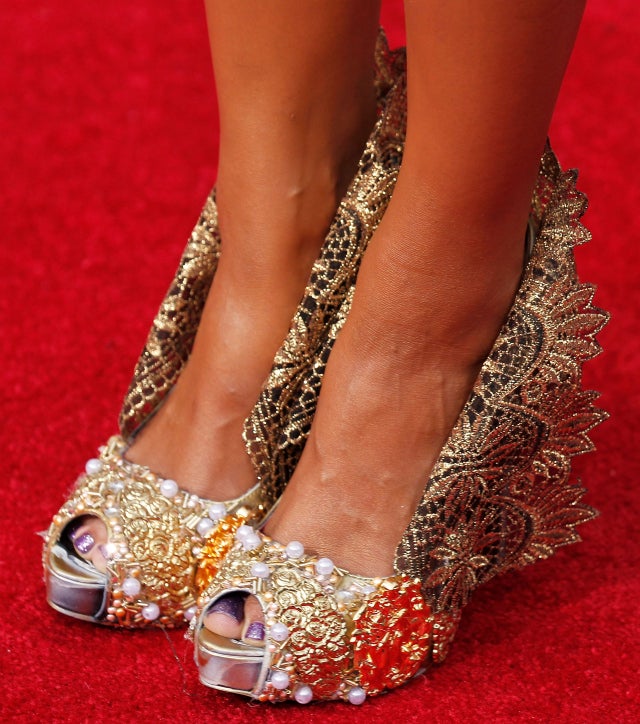 S
Keri Hilson saw an ad for her shoes—"they're like palaces for your feet!"—and just had to buy a pair.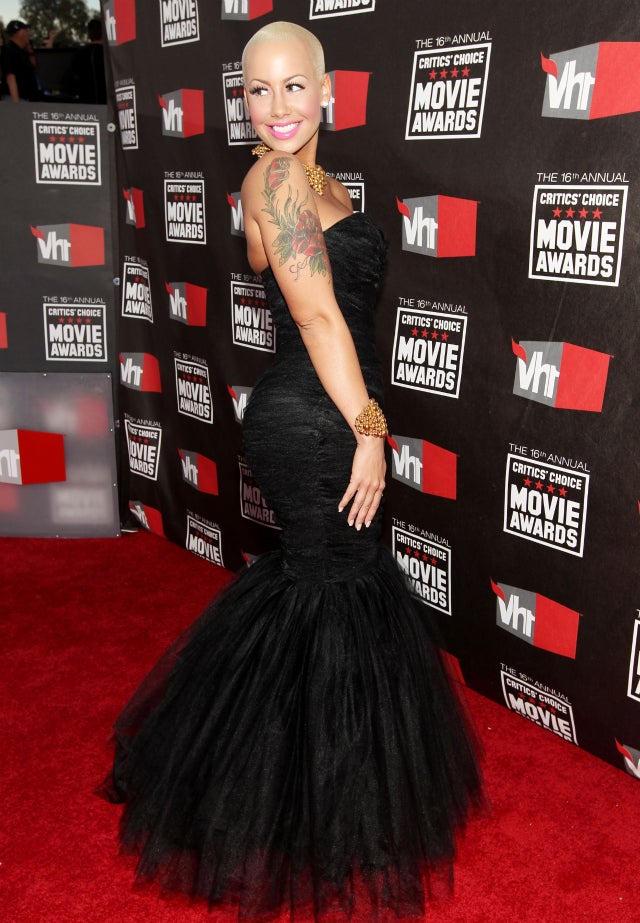 S
Amber Rose glams it up. She looks sweet.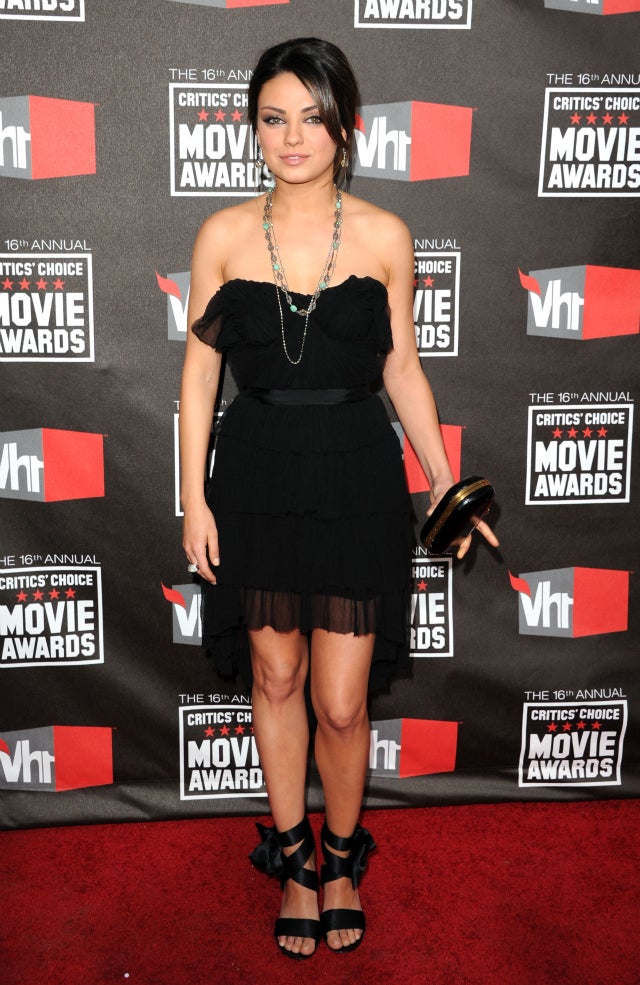 S
Mila Kunis wears a little black dress and ballet slipper-inspired satin heels, possibly in reference to that one movie—oh, you know which one.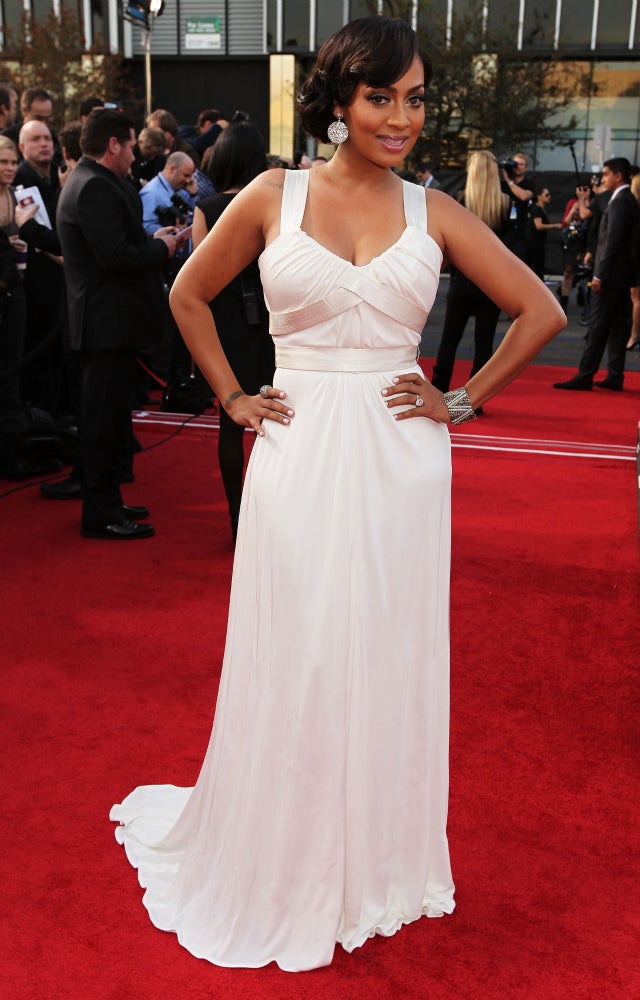 S
Ooh la la, LaLa Vazquez.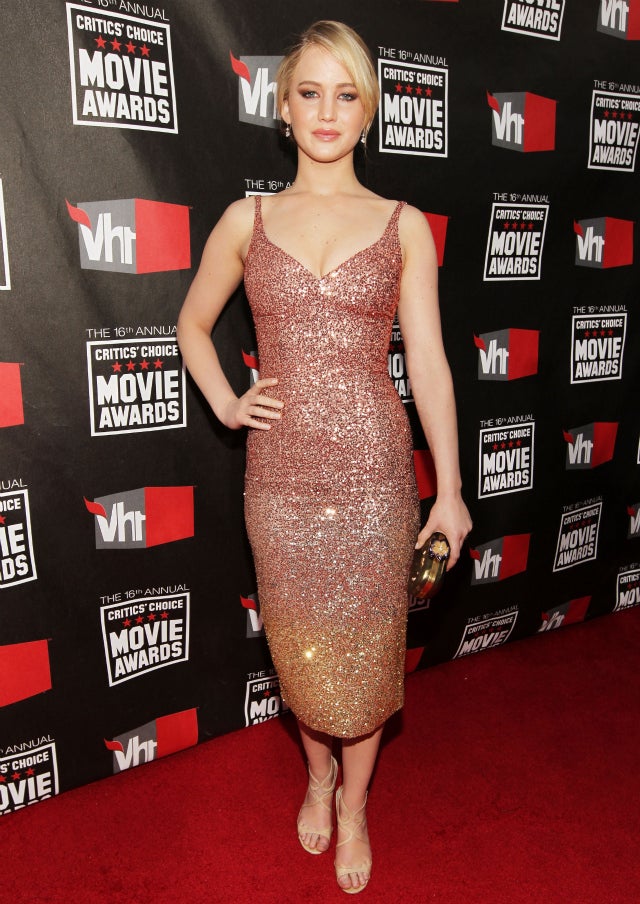 S
Jennifer Lawrence wore our favorite look of the night.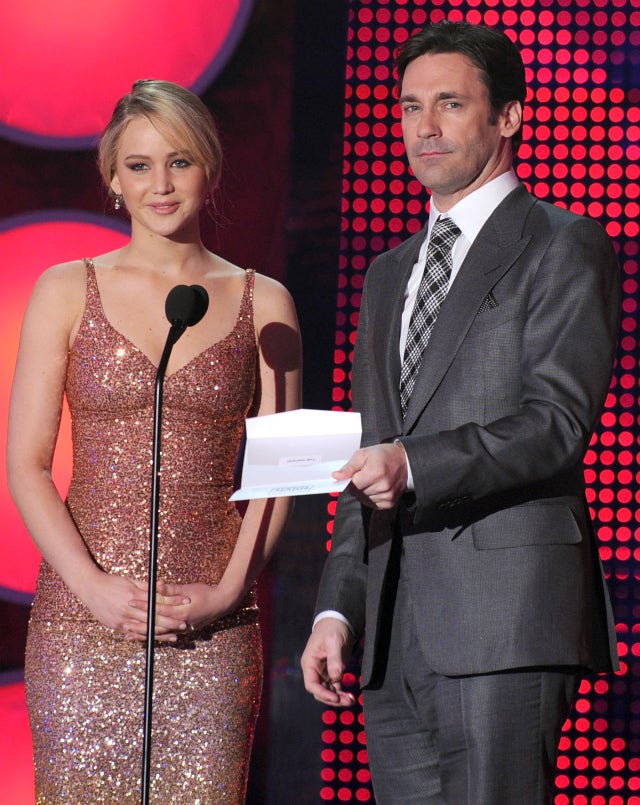 S
And speaking of looks, what does Jon Hamm's expression mean?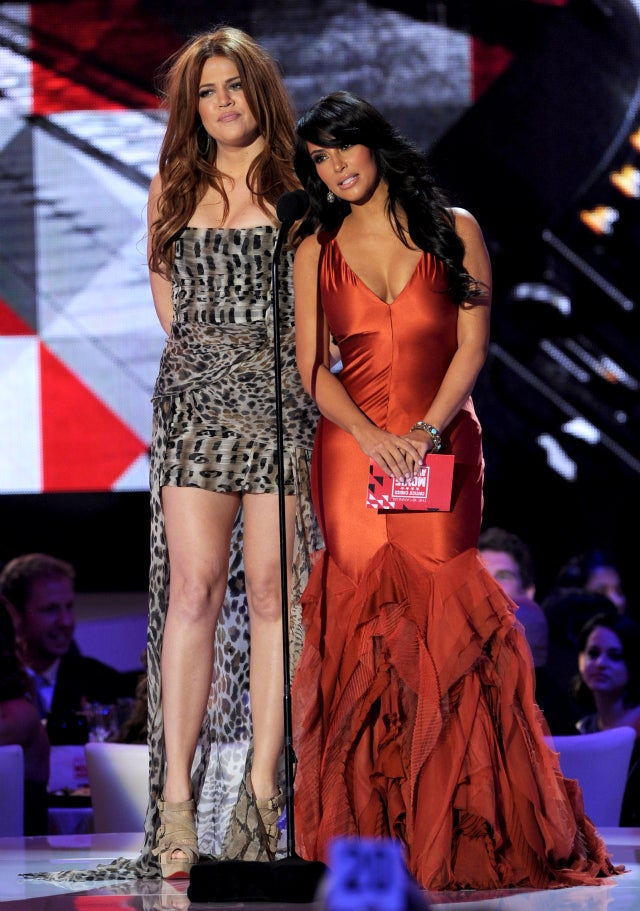 S
Khloe Kardashian went for an animal print, while Kim Kardashian is all Red Romance by Vera Wang.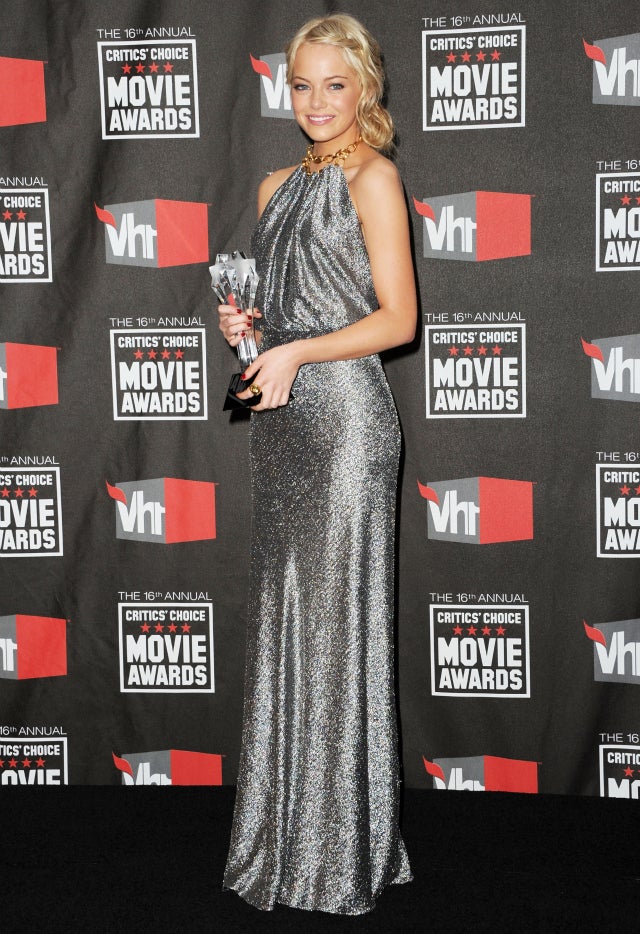 S
Emma Stone sports the glittery goddess look.




[Images via Getty]