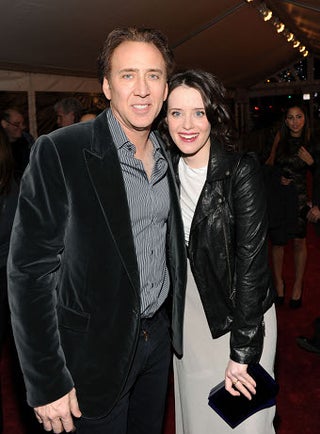 S
In Season of the Witch, "14th-century knights transport a suspected witch to a monastery, where monks deduce her powers could be the source of the Black Plague." Which doesn't explain all the Real Housewives at the premiere. Or their clothes.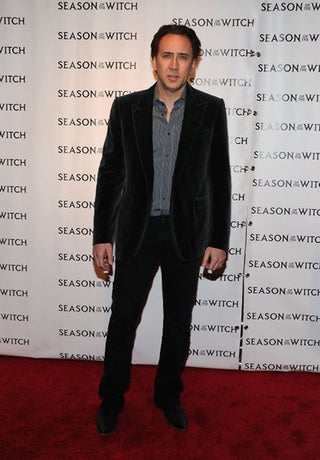 S
Nic Cage has developed into the sort of man who wears jeans and a velvet jacket — perhaps even the definition of that guy.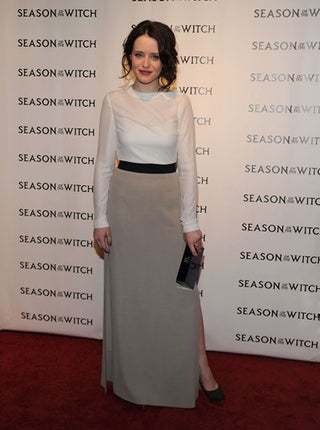 S
Actress Claire Foy — the eponymous witch — goes kinda Little House on us.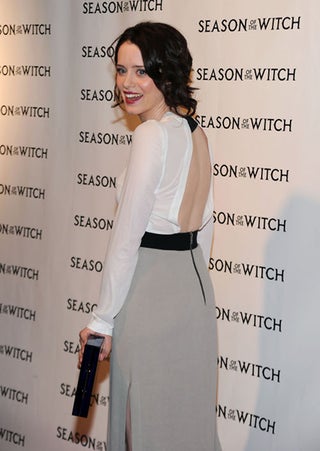 S
Although Ma would pale at this back view!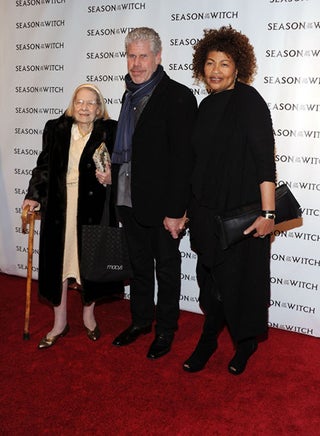 S
Opal Perlman, Ron Perlman and guest — would it kill them to get her name? But I did want to say that I love Opal's purse. And her name.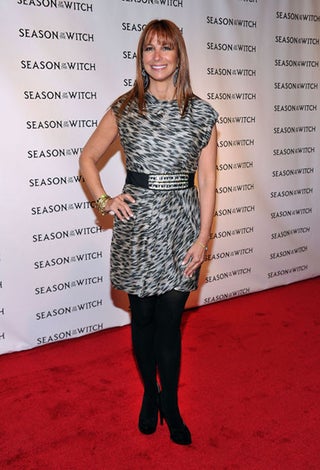 S
Jill Zarin runs a fabric store. Which is to say, she had hundreds — thousands — of prints at her disposal, and chose this one. Just something to think about on a Wednesday morning.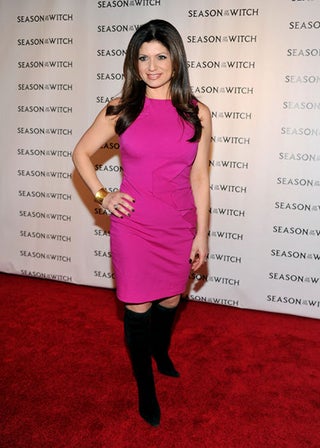 S
Fuschia and black is, for some reason, a favored TV color combo — I guess it "pops" — which is maybe why "TV personality Tamsen Fadal" favors it. I can never get past the "Borderline" connotations, personally — and ape the Material Girl at your peril. Haven't we seen "Desperately Seeking Susan?"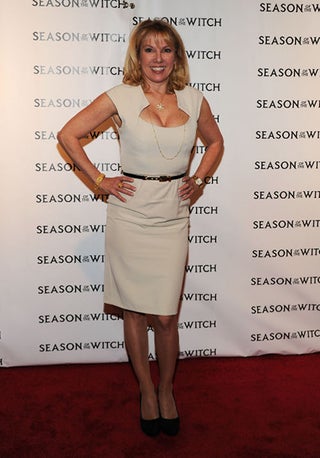 S
Ramona Singer excels at the boob frame. I'd say this isn't a marketable skill, but she appears to be doing okay!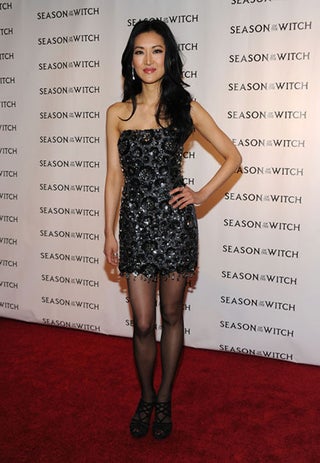 S
My inner principal wants to tell Kelly Choi that the random beaded fringe does not - not! - subvert the fingertip rule.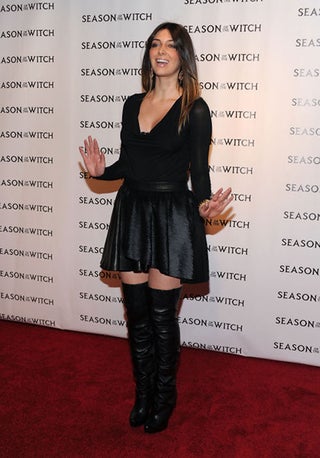 S
A less charitable woman than I might be tempted to call Brittny Gastineau's TV career a poor man's Kardashian. I will settle for saying that her boots are highly reminiscent of the Camel with the Wrinkled Knees.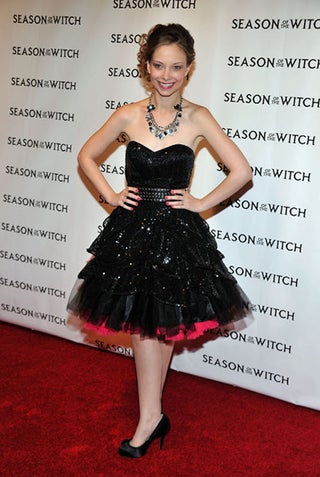 S
But seriously, how often does one get to dress in a witch-themed outfit? I get where Rebekah Kennedy is going with this.


[Images via Getty]