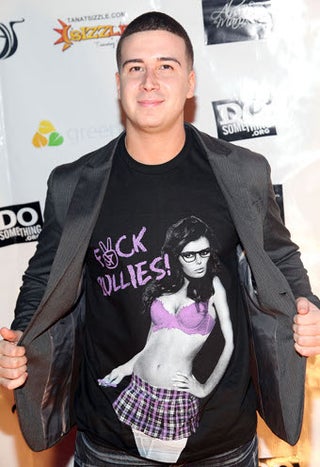 S
Vinny Guadagnino (yeah, from "Jersey Shore") has started a clothing line, IHAV. It's urbane, witty, sophisticated. Yet its message is...accessible.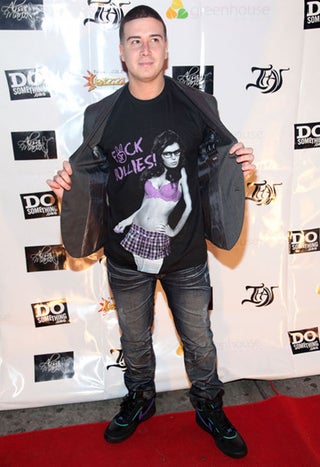 S
Vinny's clothing line appears to consist of tees bearing the legend, "Fuck Bullies." At first, I was like, Ok, sure.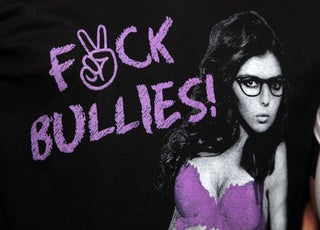 S
Then I realized it might be interpreted as a directive.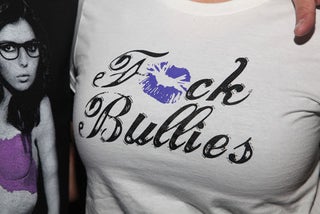 S
From the bully's perspective.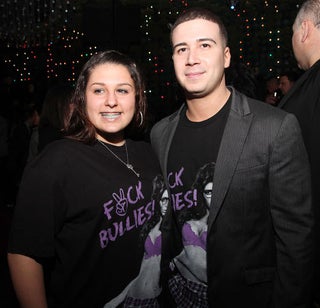 S
It's still...sort of sweet that his whole family's representing.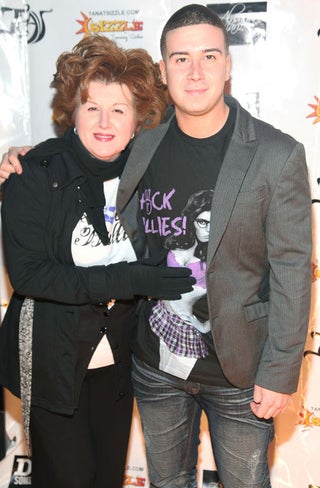 S
Albeit inappropriate.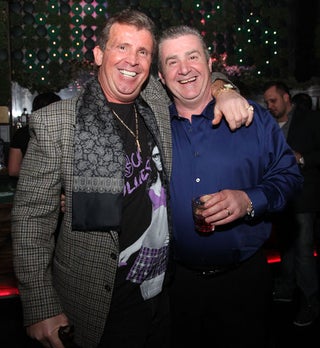 S
It's like the bridesmaid dress that you can't actually wear in any other context. Except it's a shirt that says "fuck bullies."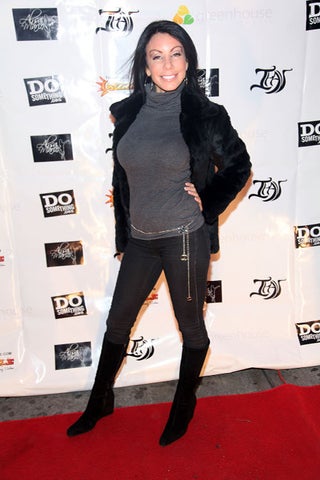 S
The only amazing thing is that Danielle Staub wasn't wearing one. As a dress.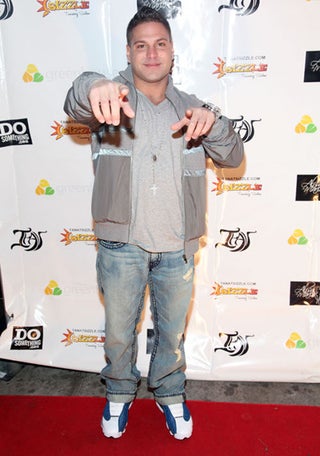 S
Ronny somehow manages to project the spirit of the message even without the physical tee.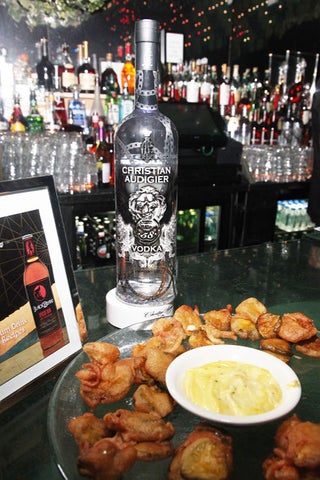 S
Just to give you a full picture of the...ambiance at NYC's Greenhouse.


[Images via Getty]