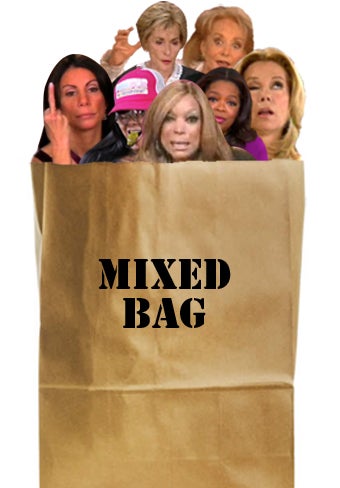 In this week's compilation of pop culture crap, Barbara Walters learns what GTL means, Khloe Kardashian gets "raped" by a TSA agent, and a woman turns to the stripper pole in order to sell greeting cards in this tough economy.
1.) "Do you smush?"
Babs included the cast of Jersey Shore in her 10 Most Fascinating People special this year. She took the interview as an opportunity to learn some new slang.



2.) Rape at the airport.
Some people are all up in arms about a comment that Khloe Kardashian made on Lopez Tonight (that TSA agents "basically rape you in public"), saying it "cheapens the devastation of sexual violence." I wonder what they'd think the Kardashians' use of mayonnaise would cheapen.