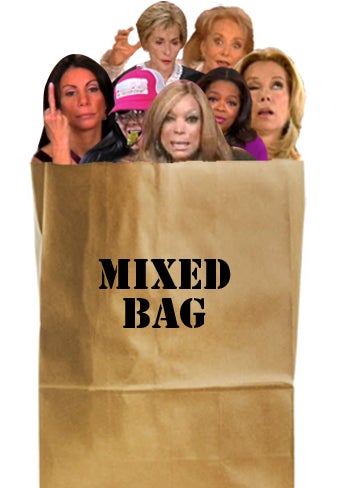 In this week's compilation of pop culture crap, Oprah has an unofficial gay week, Real Housewives superfan Ben Weiner calls in to Watch What Happens to speak to his cousin Isaac Mizrahi, and Camille Grammer is a flake.
1.) Oprah's gay week
She had Portia de Rossi, Ricky Martin, and camp(ing).