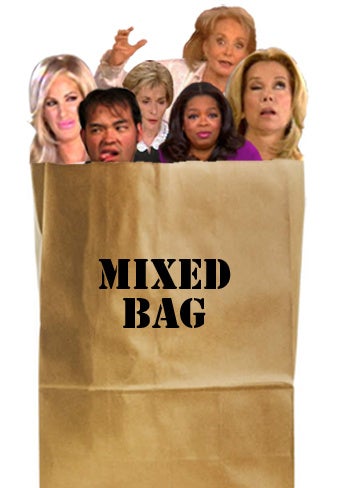 In this week's compilation of pop culture crap, Martha Stewart's hatred of Sarah Palin, Spencer Pratt's spelling errors, and drunk idiots on MTV.


1.) Martha Stewart Vs. Rachael Ray
Last night on Nightline, Cynthia McFadden tried to stir up shit between the two women.



2.) Martha Stewart Vs. Sarah Palin
But on the red carpet this week, Martha didn't need any encouragement to talk shit on Sarah.



3.) Piper Palin Child Beauty Queen
Earlier this week, I joked that Piper Palin was wearing so much makeup for Sarah's interview with Barbara Walters that she practically looked high glitz.