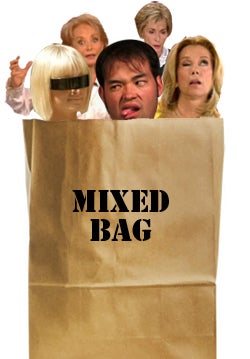 This week's multimedia compilation of pop culture crap features a toddler who wants Botox, a toddler who has giant muscles, a toddler who acts like Anna Nicole Smith, and more.


1.) Toddlers & Tiaras Is Back!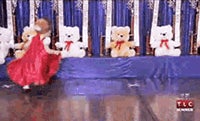 You know, the show that puts daughter-less mothers—who refuse to accept reality—on reality TV.



2.) Twinemies
The premiere episode of the second season featured twins AshLynn and BreAnne, who are forced to compete against each other. The mom so obviously likes BreAnne better. It's totally Jacob Have I Loved. Usually BreAnne wins the crowns, but at this pageant, she threw a temper tantrum and her father wouldn't let her compete for the rest of the day, so AshLynn ended up winning. BreAnne won't accept this. One day, a therapist will get an earful from one or both of them.